The easiest way to download our app is via the Google Play Store. If you can't use the Google Play Store, read on to learn how to download the app manually.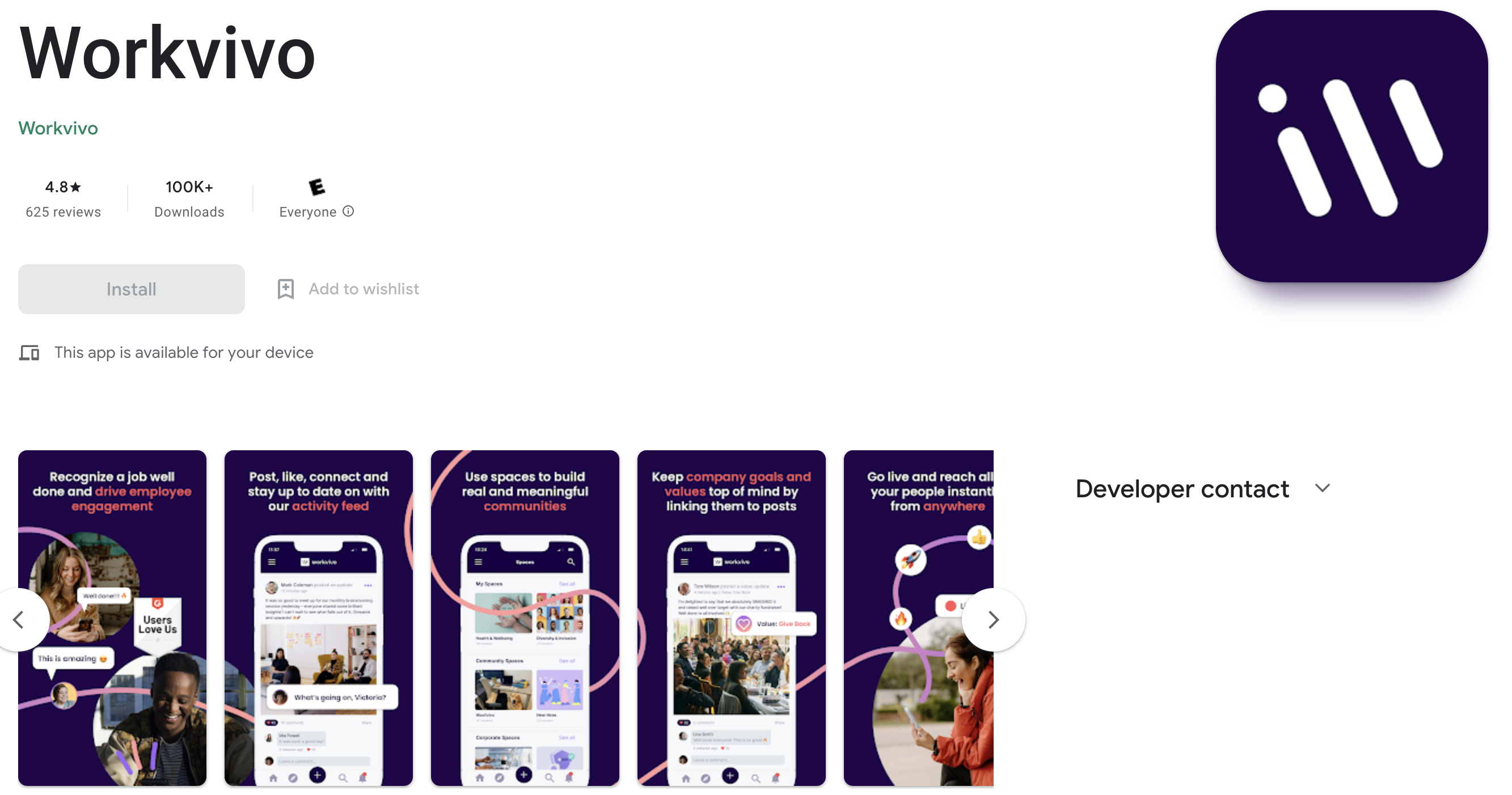 Manually download our Android App
Go to: https://workvivo.com/download/android
Once downloaded you will be prompted with some security permissions.
Download the App
You may get a message saying "This type of file may harm your device". Allow the download.
Open the file
You may be prompted to open your settings and allow your browser to install apps from unknown sources.
Install the app
Finally you can approve the installation of the app. Once that's completed you're good to go!