Why use GIPHY?
An animation tells a thousand words! Use Workvivo's GIPHY integration to add GIFs to your updates - helping you communicate your message quickly and engaging a wider audience!
Note: This is an optional feature and may need to be enabled for your organization.
---
Device(s): Desktop
Roles / Permissions: Every user can add GIFs from GIPHY on web
---
Adding a GIF to an Update
Use the steps below to make your updates more eye-catching and engaging for users by adding a GIF.
1. Go to create a new update, click the Upload a File icon and select GIF from the dropdown.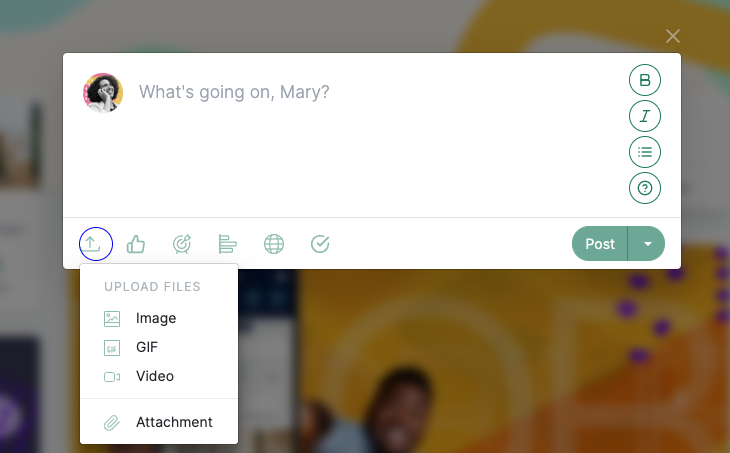 2. Input key words of your choice into the search bar and matching GIFs will automatically load. Click on the GIF you like to add it to your update.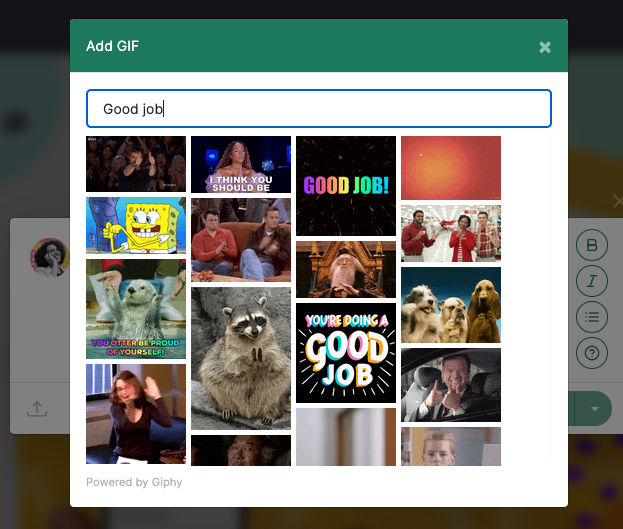 3. The GIF should be added to your update. Add text, mentions, hashtags etc. or any other formatting you like.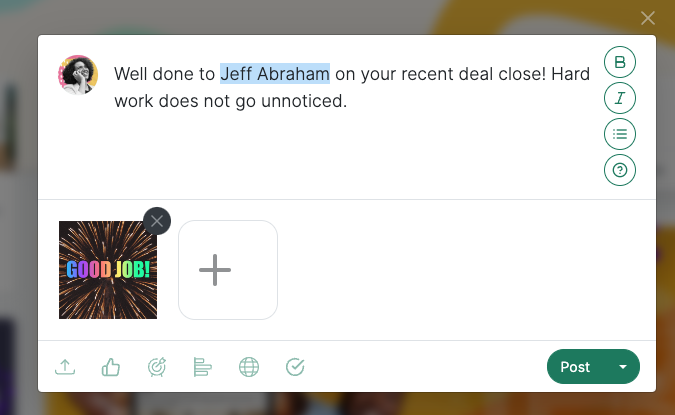 5. Click "Post" to publish your update.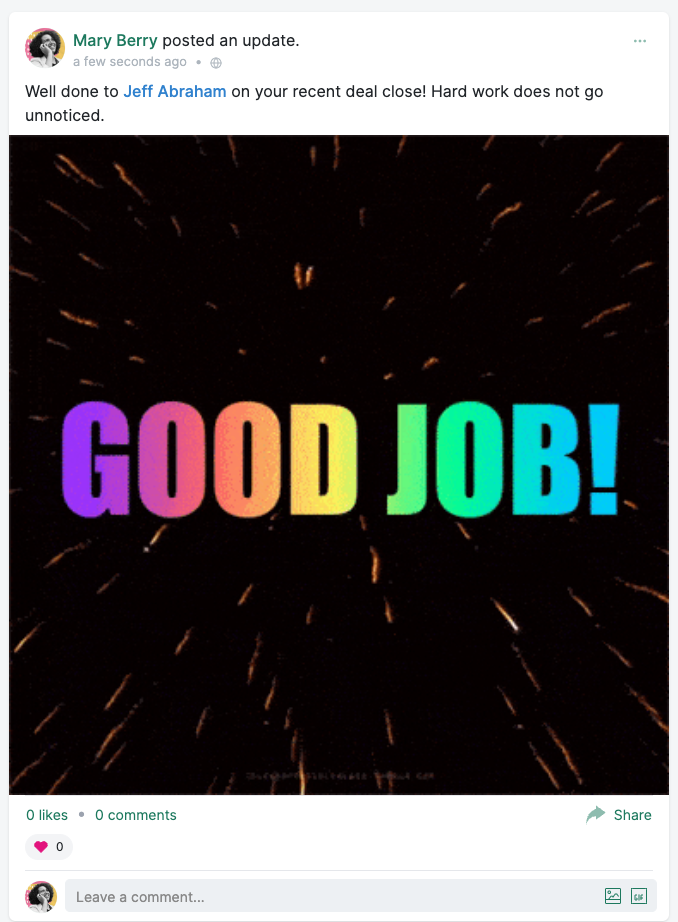 ---
Adding a GIF to a Comment
Responding to an update with a GIF in your comments is easy.
1. Next to the leave a comment box you will see the GIPHY icon. Click this icon to browse GIFs.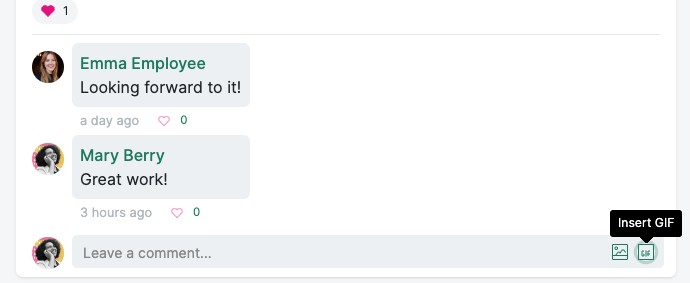 2. Click your GIF of choice and it will add to your unpublished comment. If you change your mind you can click "Remove Image" under the GIF to remove it before publishing.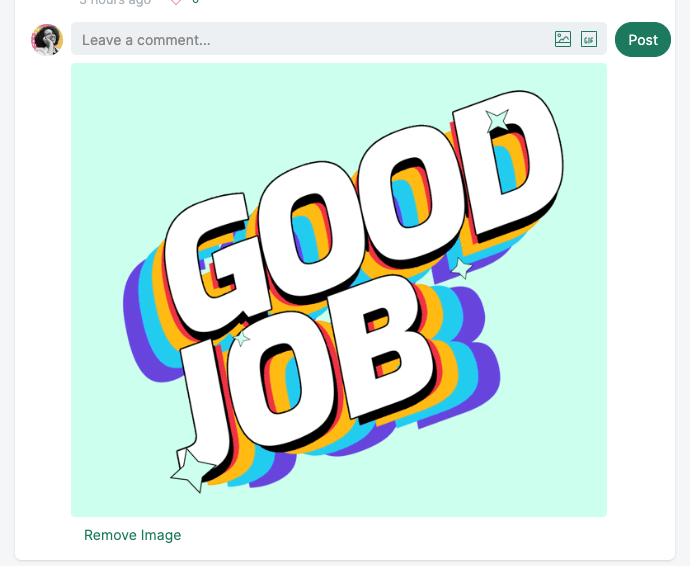 3. Add some text to the "Leave a comment" box and click "Post" to publish your comment.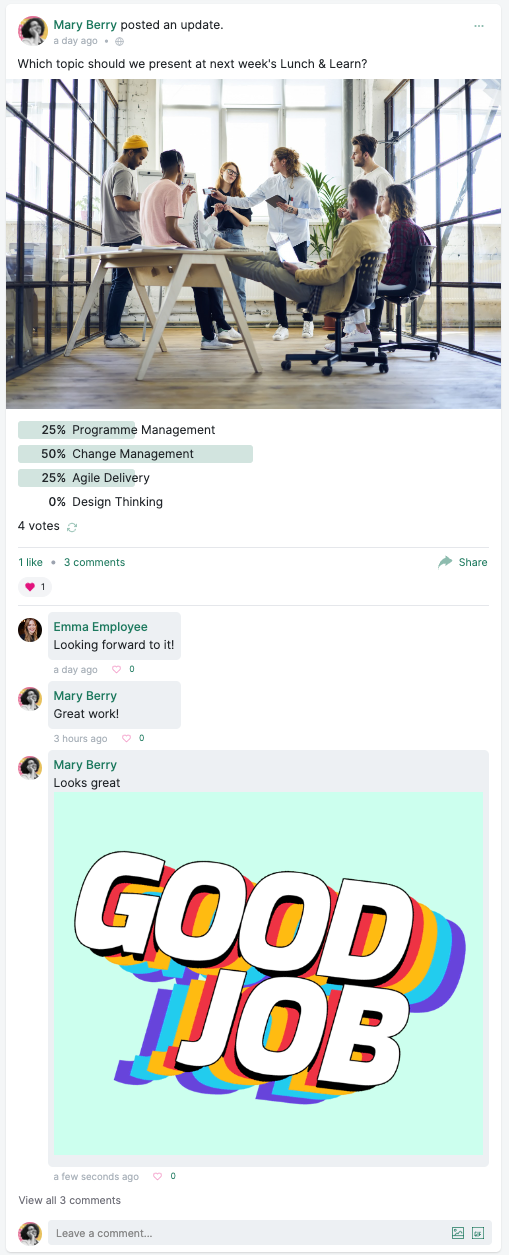 ---
Note: you can Edit / Delete your comment Text / GIF after publishing by clicking "Edit" or "Delete" under the GIF.