It's really easy to access your colleagues Live Streams on both web and mobile. Keep reading below to get a better understanding of how you can access these- whether it's a company wide update, a charity event or even a monthly update from the CEO!
---
Device(s): Web, Mobile
Roles / Permissions: No roles or permissions required to view a Live Stream
---
Accessing the Livestream
If an employee is part of the selected audience of a Live Stream they will see a pop-up icon on their activity feed on both mobile and web browser. The Live Stream can be accessed from either device.
Clicking on the icon will bring you through to the live stream.
Web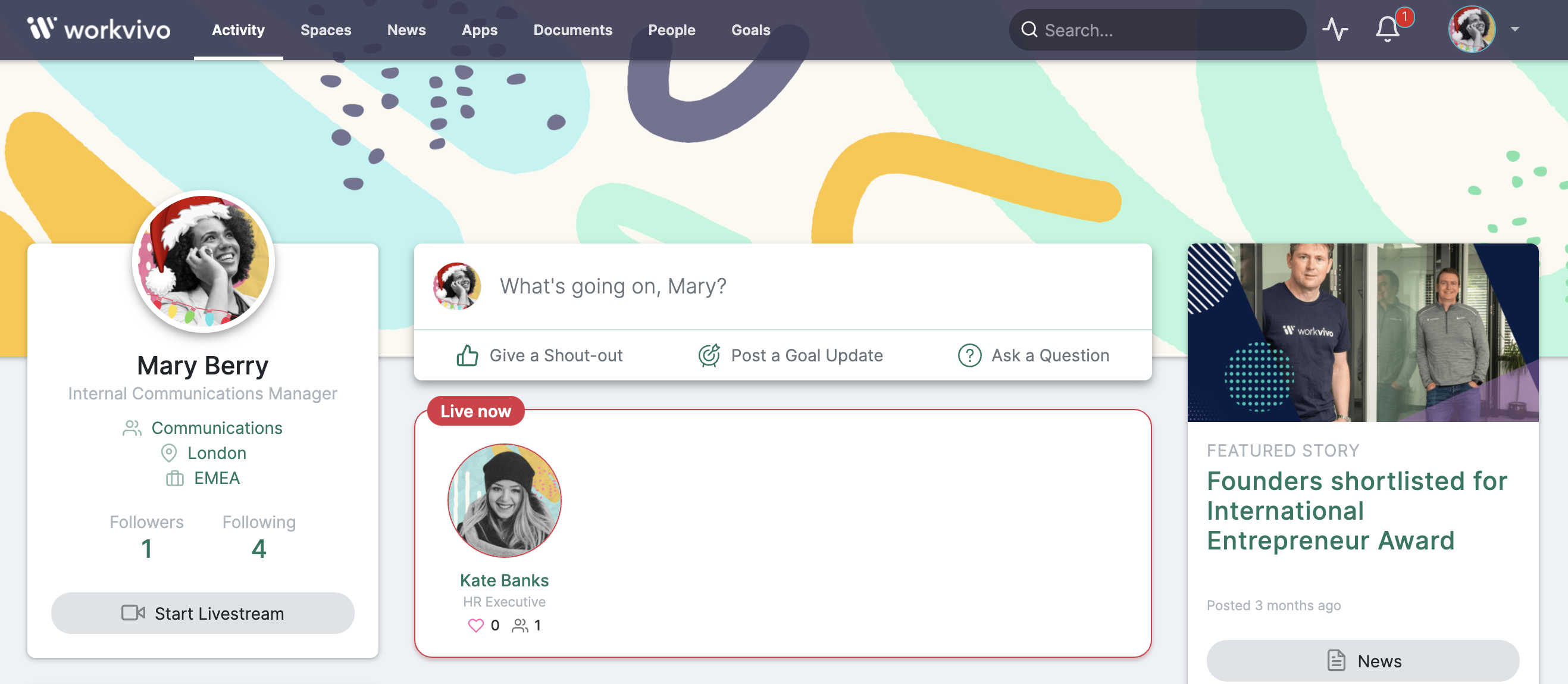 Mobile
A user can select PIP - Picture-in-picture (PiP) allows you to watch the Live stream videos while using Workvivo.
In the screenshot below you will see Rebecca is viewing Marlie's Live Stream but they can also scroll through their activity feed and also navigate to other areas of the platform.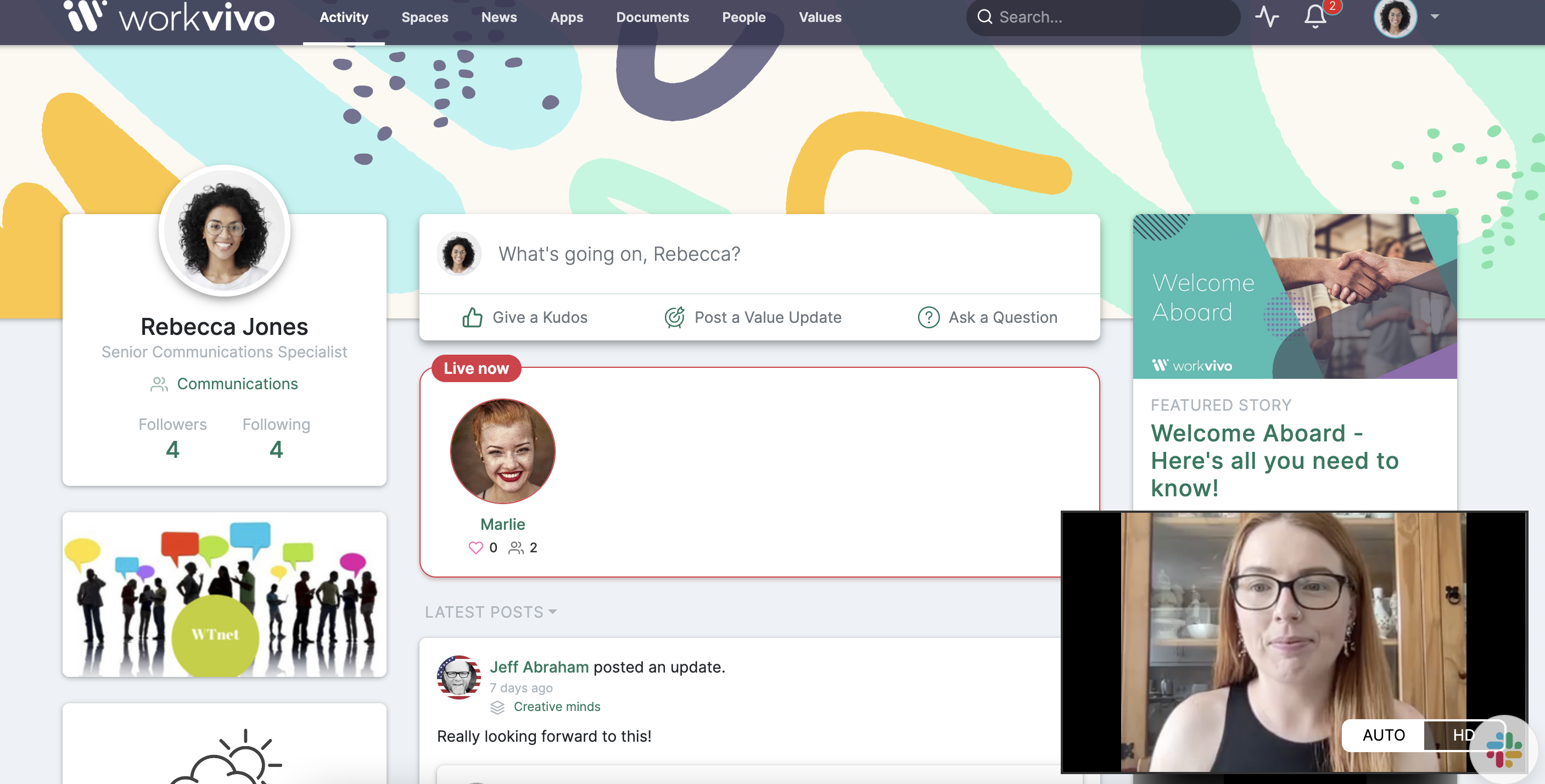 Viewing the Live Stream on mobile
You can also use PIP- Picture-in-picture (PiP) on mobile so you can continue to use the app and have the Live Stream playing as per the image below.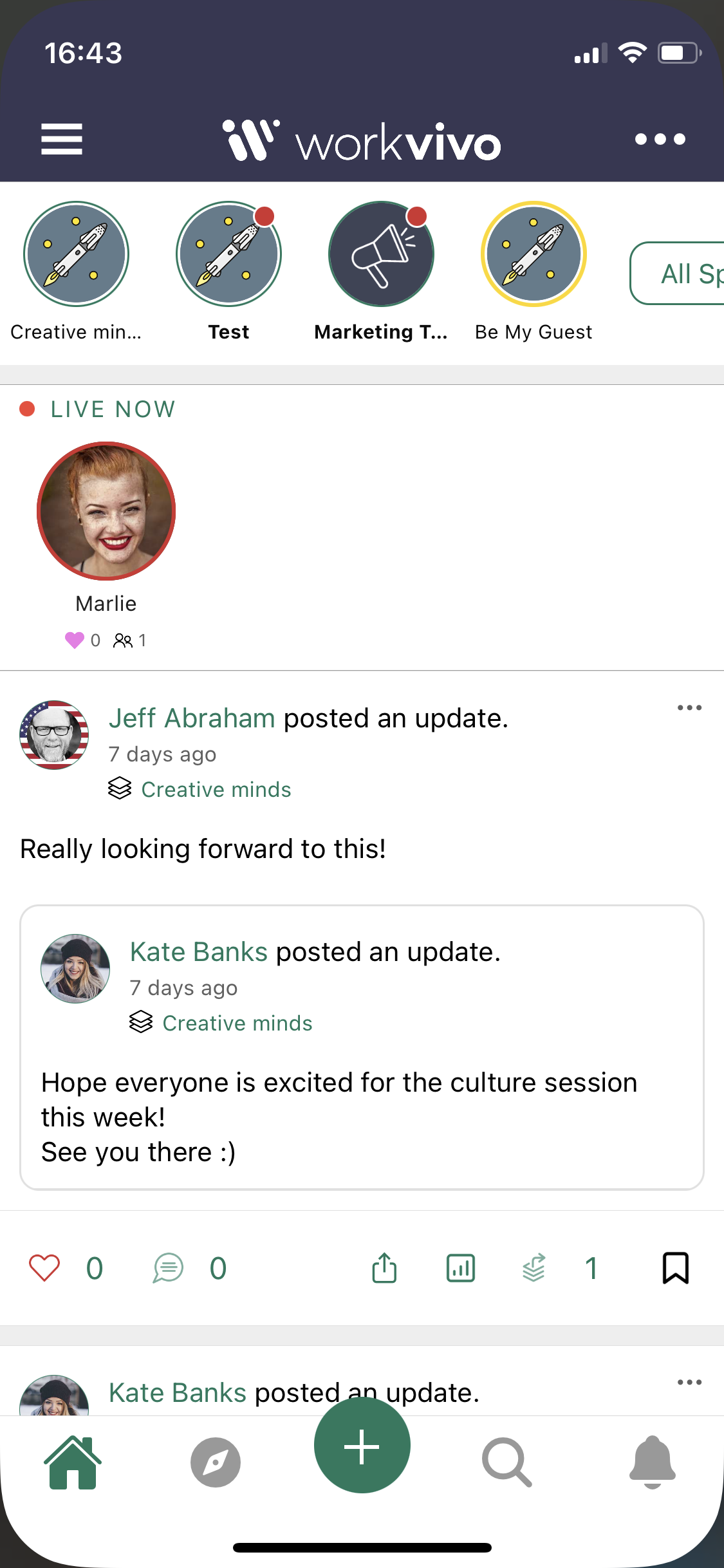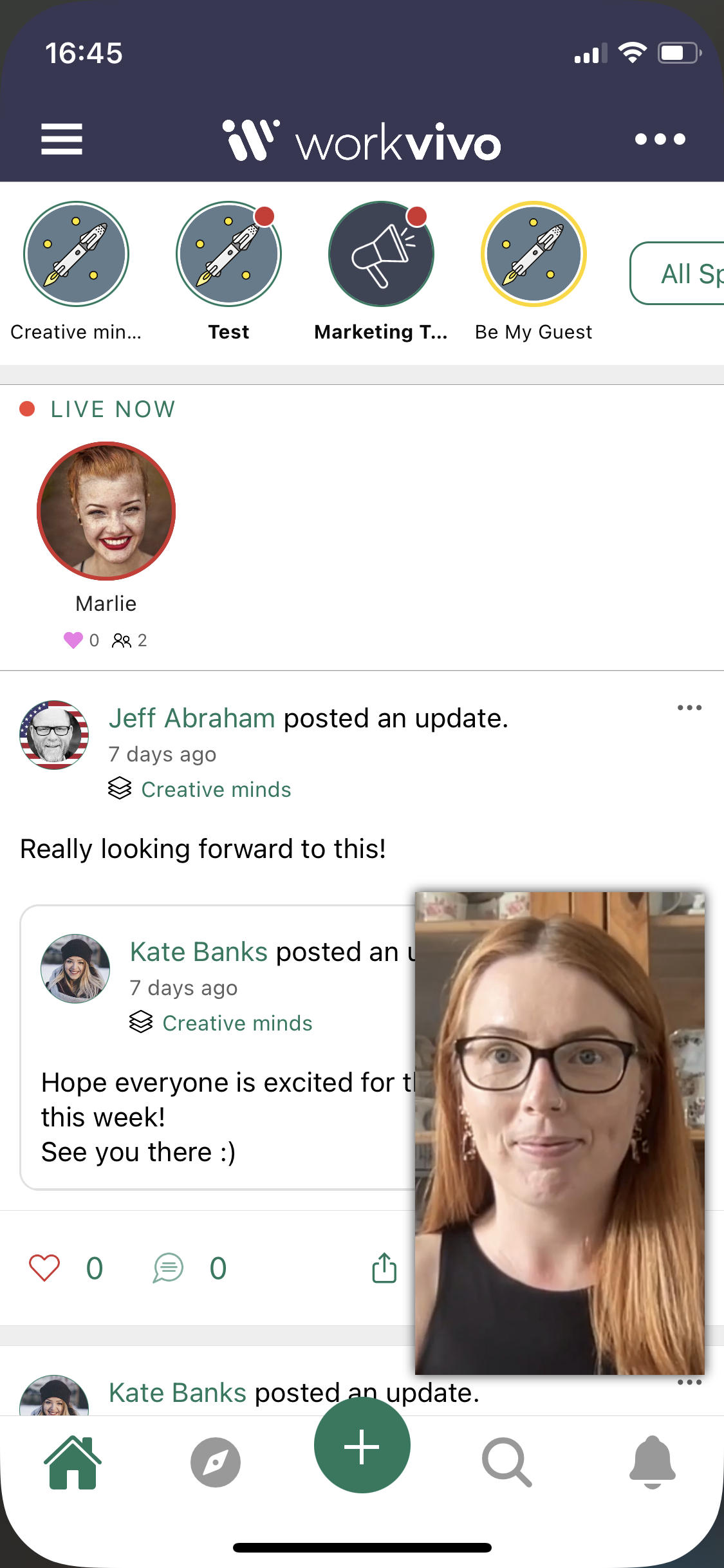 Check out this article here to see how you can Link a Live Stream to an event.