Our slicker, quicker mobile app
Say hello to our latest mobile release!
Our latest release introduces a range of improvements and updates. We've redesigned large parts of the activity feed to make them simpler to use, quicker to load, and a lot slicker than before!
We've also brought some great additions to mobile such as double tap to like, autoplay of videos and commenting directly from the activity feed.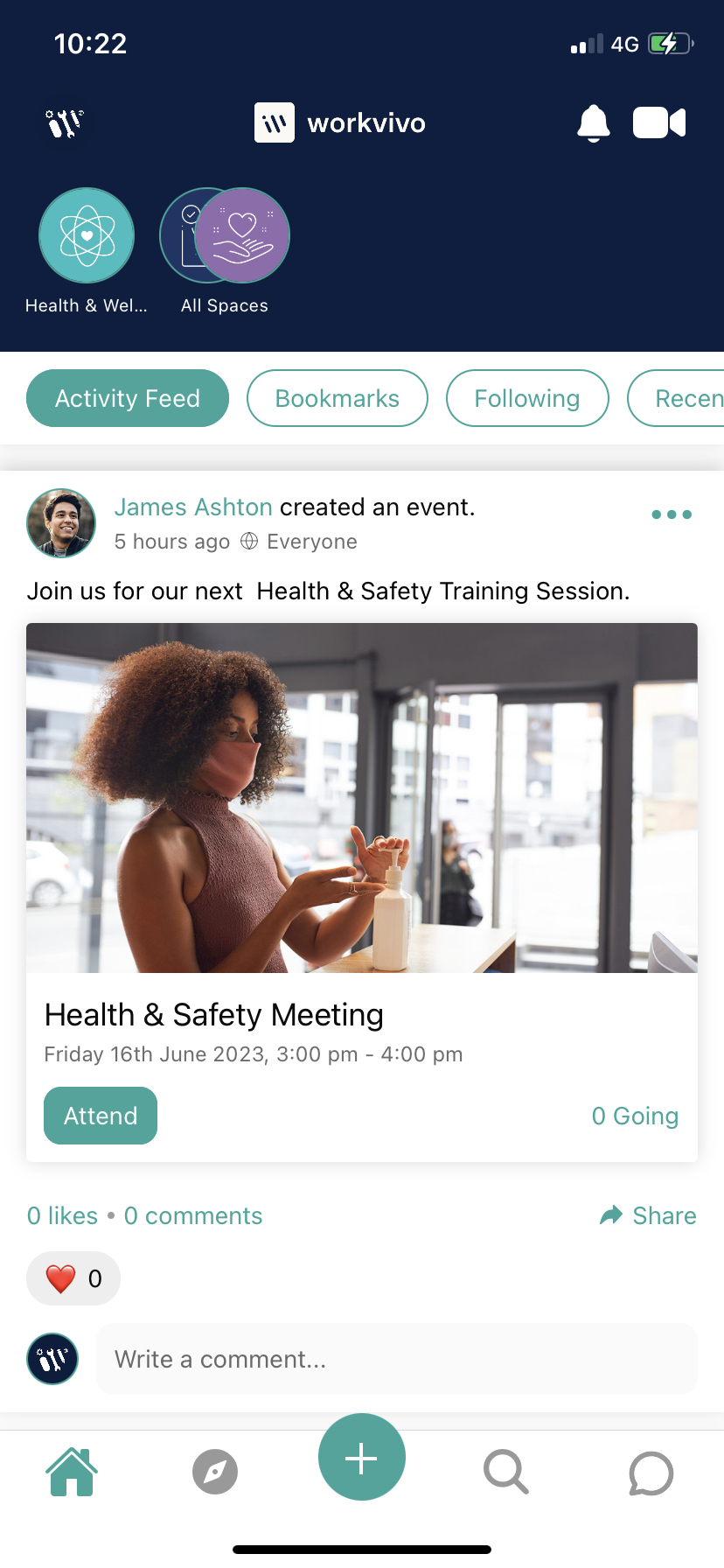 Read below for the full list of improvements in this release.
This release is available in the Apple App Store and Google PlayStore as version 7.0.
---
Navigation and Filtering
Filters for your activity feed now display on the top of the feed

Space Filter, clicking a space will now filter your main activity feed (Previously it navigated you to the space home page, this allows for faster switching between spaces and your main feed)
Enhanced Hashtags, you can now interact with hashtags on mobile

Goal updates (The goal the post is linked to is now clickable to view the goal feed)
---
Admin Actions
Delegate access available on mobile (You now have the option to switch to a delegated account on mobile from the Settings screen)
---
Commenting and Engaging
Double tap to like: double tap images, videos or text to like comments and posts

Reverse comments order (Displays newest comments first)

Instant feedback for comments and likes

Simplified actions to comment & share

Comment directly from the feed (No need to open comments to add a new comment)

Actions (like, comment, share) and counts (likes count, comment count, shares count) have been separated to make them easier to distinguish and press separately.
---
Video
Video covers full width of screen (No longer any black bars - follows the same approach as with images)

Video autoplays when the item scrolls into view (This can be controlled by a user setting on the mobile app - it is switched on by default)

Audio plays on video even if phone is on silent (Once opened, if a video has audio it will play)
---
Images and GIFs
New Image carousel

Image library (if more than five images attached, launch a photo library for quick scrolling through the images)

Adding a GIF now shows GIFs in their proper dimensions
---
General User Experience
Share Images, websites and text directly to Workvivo without needing to open the Workvivo app

Audience visibility (Spaces & Teams) we now show one team/space and you can expand to see all other teams/spaces

Post displays HTML content instead of markdown, which creates consistency with web

Increased how much text is displayed before the text cuts off and you need to drill in to view more

Livestreams now appear alongside spaces in the activity feed header (Previously this would have displayed separately and pushed your feed content further down the screen)

Enhanced Polls (Single tap, mobile friendly voting)

Subscribe to a post (You can now subscribe to a post on mobile, as you can on web)
---
Never miss the latest, turn on automatic updates for your Workvivo mobile app today!!