As part of our goal to integrate with Zoom, we want to enhance the Workvivo experience by adding Zoom features to the platform to benefit mutual customers. We want to make it easier for Workvivo and Zoom customers to move seamlessly between platforms. These new features will improve efficiency, collaboration, and productivity and further shape Workvivo into the digital heart of the organization.
Users can easily start, schedule, and join Zoom meetings from Workvivo.

Users now have access to Zoom Products such as Zoom Whiteboard, Zoom Calendar, and Zoom Mail from the Workvivo Resources Tab.

You now can instantly start a Zoom Call or begin a Zoom Team Chat with a colleague from their Workvivo user profile and people directory. This can also be done by hovering over the profile image on the activity feed.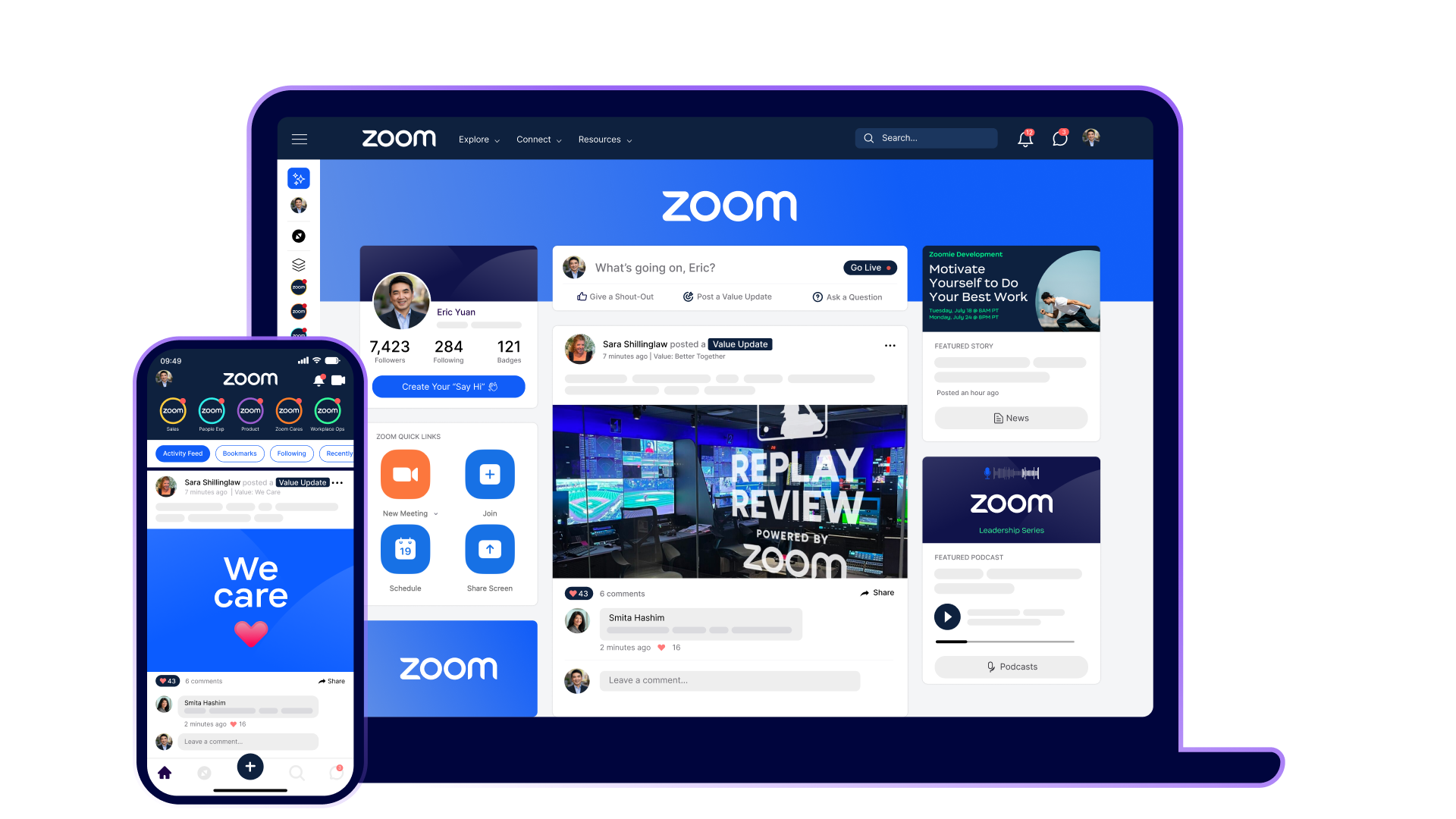 ---
Device(s): Web
Roles / Permissions: General Users
Availability: Opt-in, please reach out to your Workvivo point-of-contact to avail of this feature.
---
Zoom Quick Access Widget
We embedded actions that will enable users to open a new meeting and share screen, meaning users can start, join, and schedule Zoom meetings with ease from within Workvivo.

Clicking on each of the actions on the tab will initiate the action on the Zoom Desktop Client.
Note: Clicking on Schedule will open Zoom on the web.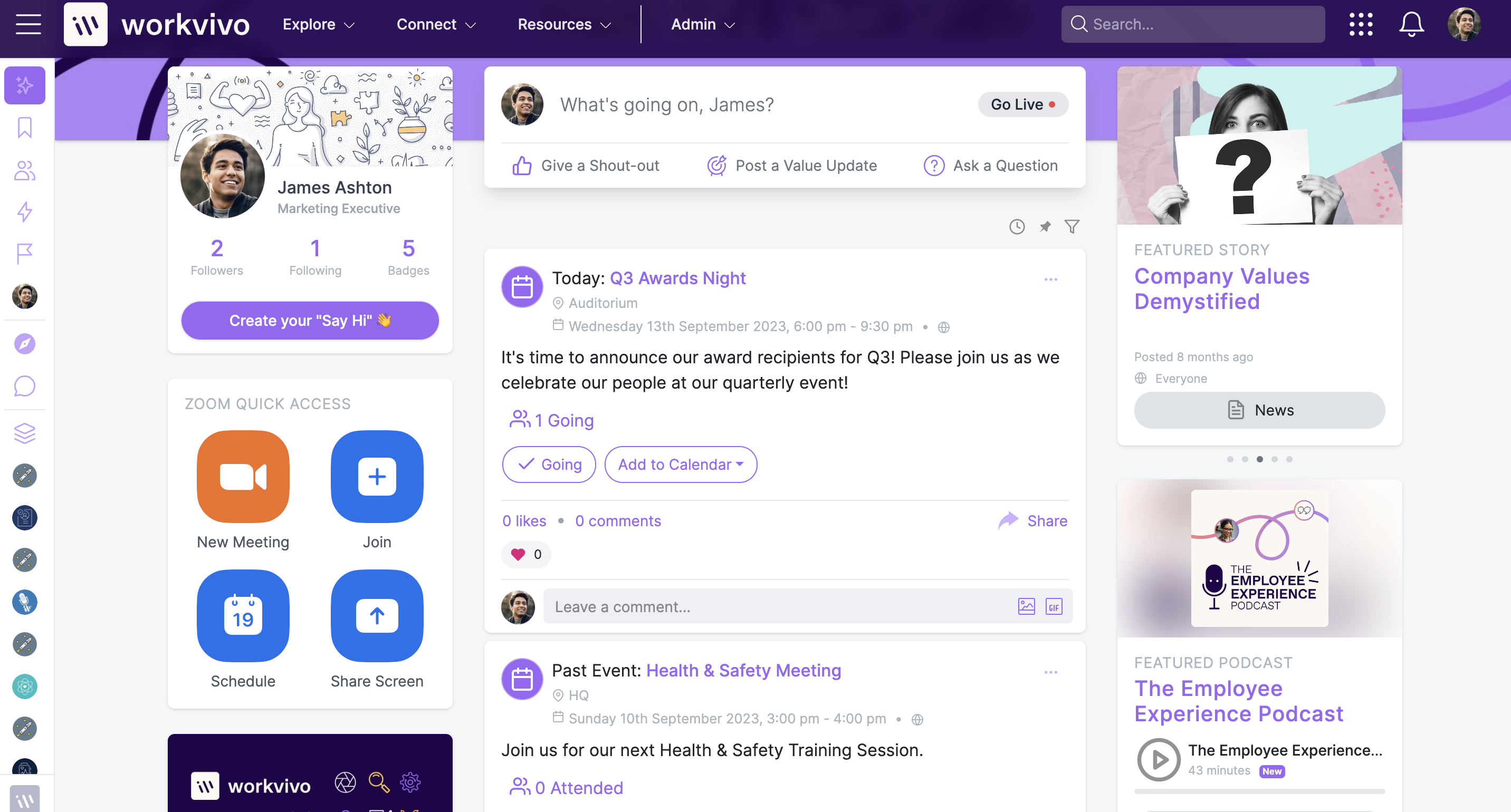 ---
Access to Zoom Products:
On the Top Nav under Resources, we have added quick links to Whiteboards, Zoom Calendar, and Zoom Mail.

Zoom Mail and Zoom Calendar will open up the Zoom desktop app.
Note: Clicking on Whiteboard will open Zoom on the web.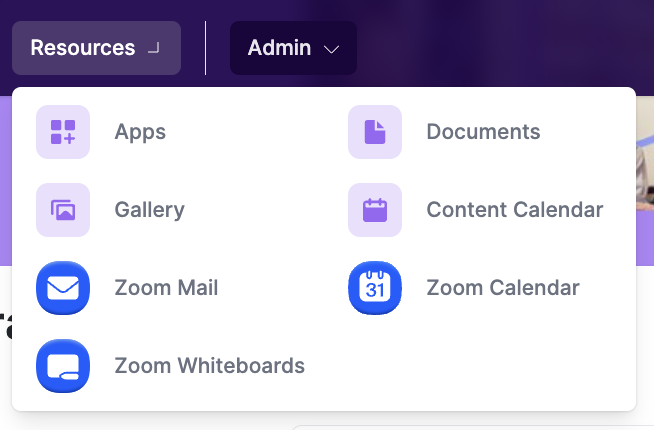 ---
Chat or Call from Profile Cards
Joint Workvivo and Zoom users can instantly start a Zoom Team Chat or Zoom Phone Call directly from user profile cards on Workvivo.

This will link into a Zoom Phone Call or confirm if you want to start a chat via the Zoom Desktop app.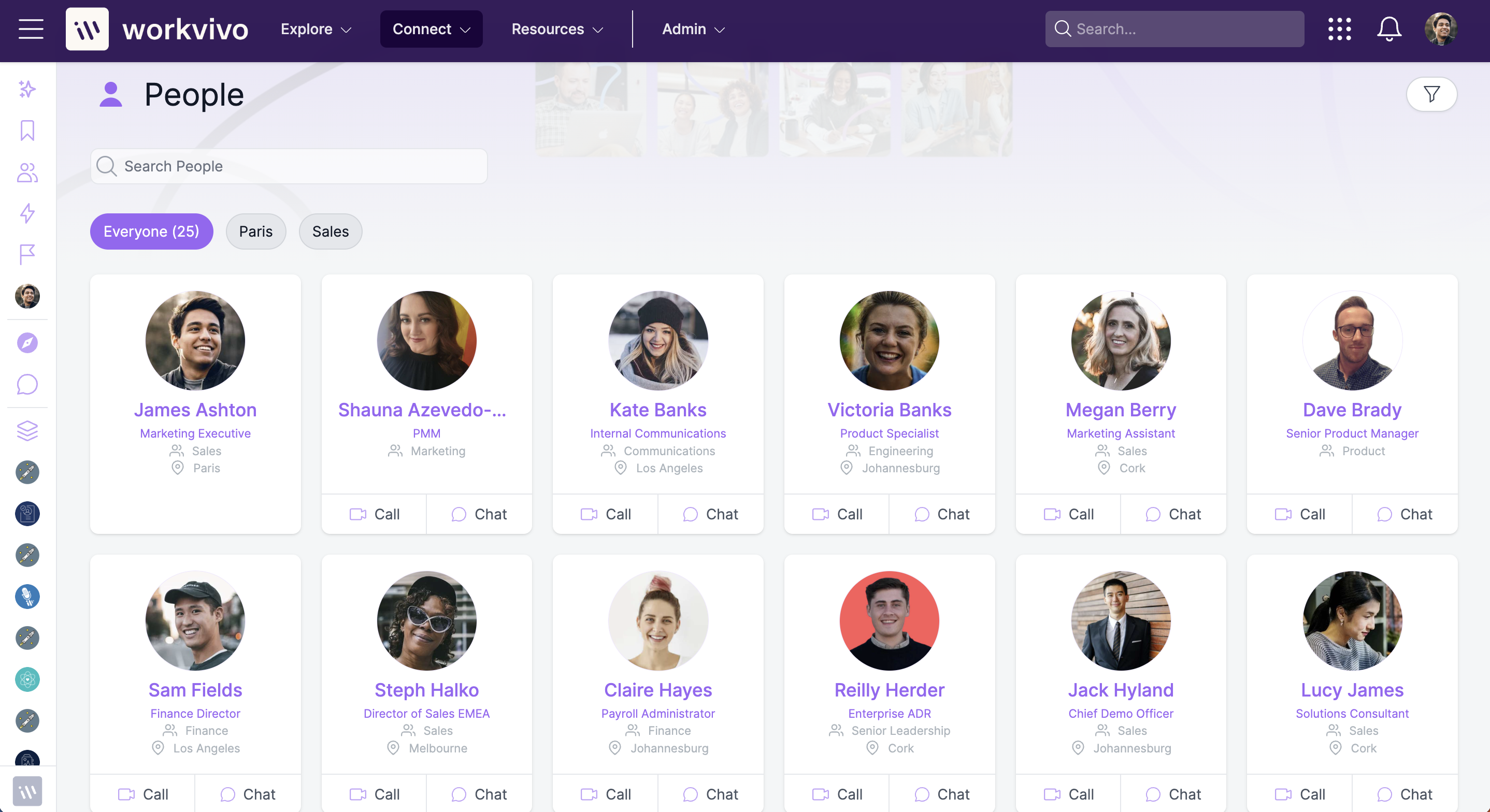 Users will also be able to initiate a call or chat directly from the Activity feed by hovering over a profile image on a post or comment and selecting the action of their choice.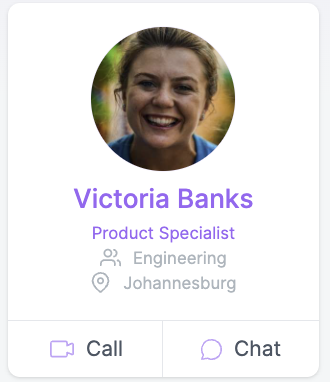 Note:
Users may be prompted to log in to their Zoom account to authenticate.

Should a user have a Zoom license for Zoom Meetings, Calls, and chats they can benefit from this feature