Once a survey is launched and users begin completing the survey, the response rate and responses received will be available in the Survey Analytics tab under Analytics & Reporting.
---
Device(s): Desktop
Roles / Permissions: Analytics permission, please contact support@workvivo.com if any user requires this permission
---
From the admin drop down menu, open Analytics and then click "Survey Analytics".


You will see the audience size and response rate for each ongoing and finished survey.

The response rate is calculated as follows:

Where a Respondent is a user who responded to Question 1 of the survey.
To access a survey's results:
Click on a survey's title and it will open that survey's analytics window, providing an overview of the results for each quantitative question and sample responses for qualitative questions

To analyse the results in full, click "Export to Excel"

An Excel document will be generated and downloaded to your device

Open the Excel file and you will find the responses to each question recorded in separate worksheet tabs in the Excel file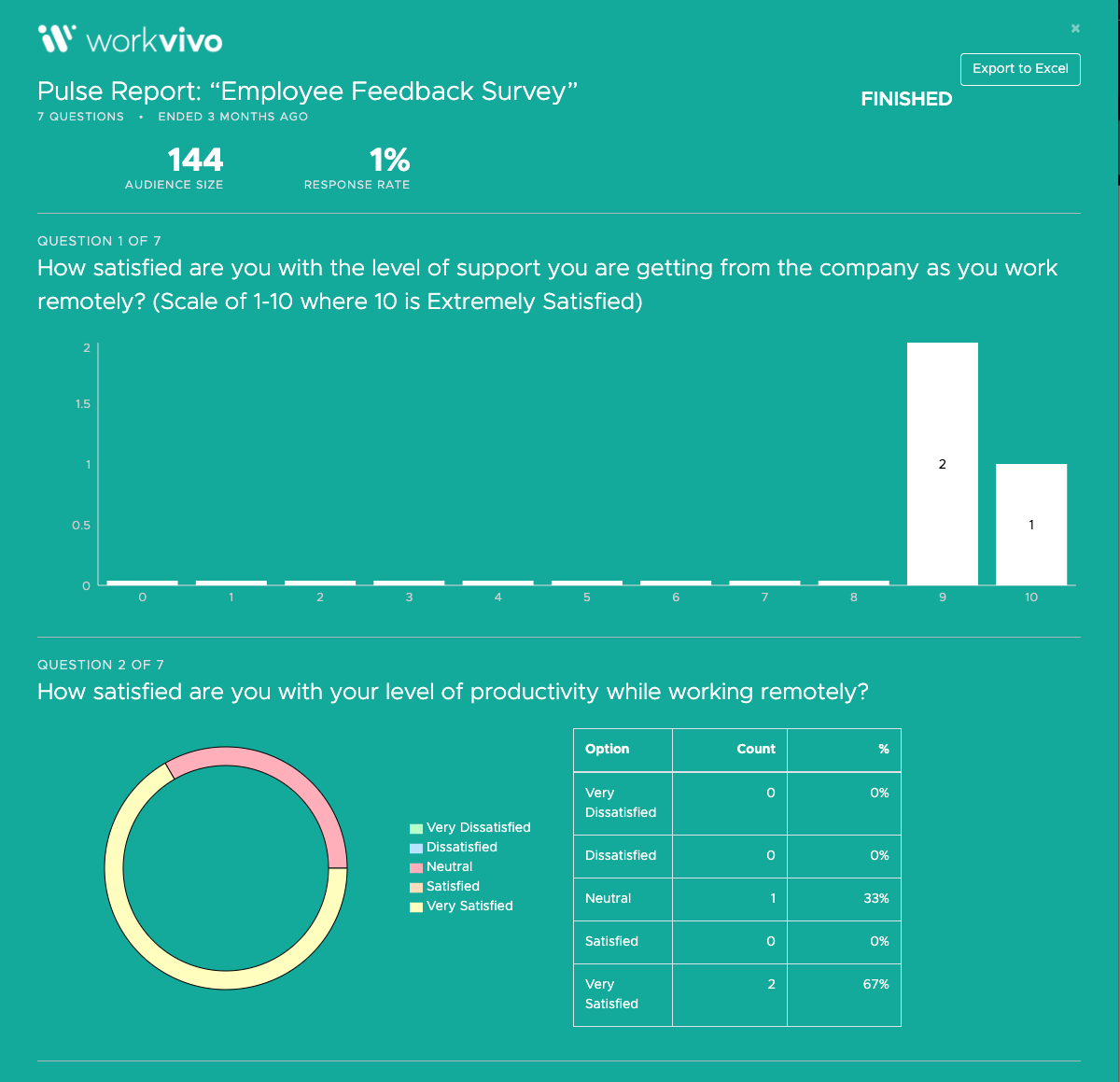 Note: Responses to each individual question are saved once a user moves to the next question. If a number of users are responding to the survey at the same time, all responses are recorded systematically.
It is therefore quite difficult to tell which user gave which set of responses as the responses in rows across tabs in the Excel file do not belong to the same user.