With Workvivo's External Spaces, you can invite external contributors to receive and share information and content with your teams through a dedicated External Private space on Workvivo.
---
Device(s): Desktop
Roles / Permissions: Admin, Space Manager
---
External contributors
They are invited to the platform using their email address. They will only have access to the content of the space they are invited to so everything else remains confidential.
External spaces can facilitate interactions with:
New Joiners e.g. Graduates who may be hired months in advance of their start date

Health & Fitness Advisors

Executive Coaches

Research Participants

PR & Marketing partners

External Network e.g. apprentices, mentees etc.
---
Setting up an External Contributor Space
As a System Admin or Space Manager, you can set up an external space.
Go to Workvivo on desktop and from the navigation bar, click "Spaces"

From the Spaces section, click "Create New Space" on the left-hand side

The Create Space window appears and from here you can add details including Name, Description, Categories

Choose Community Space

Select "Yes, external users…"

The space is automatically changed to be a Private space

Choose who can post to the space – all members or just owners, space admins and moderators

Once created, you'll see that the space has an 'External' label and a yellow border around the Space Icon.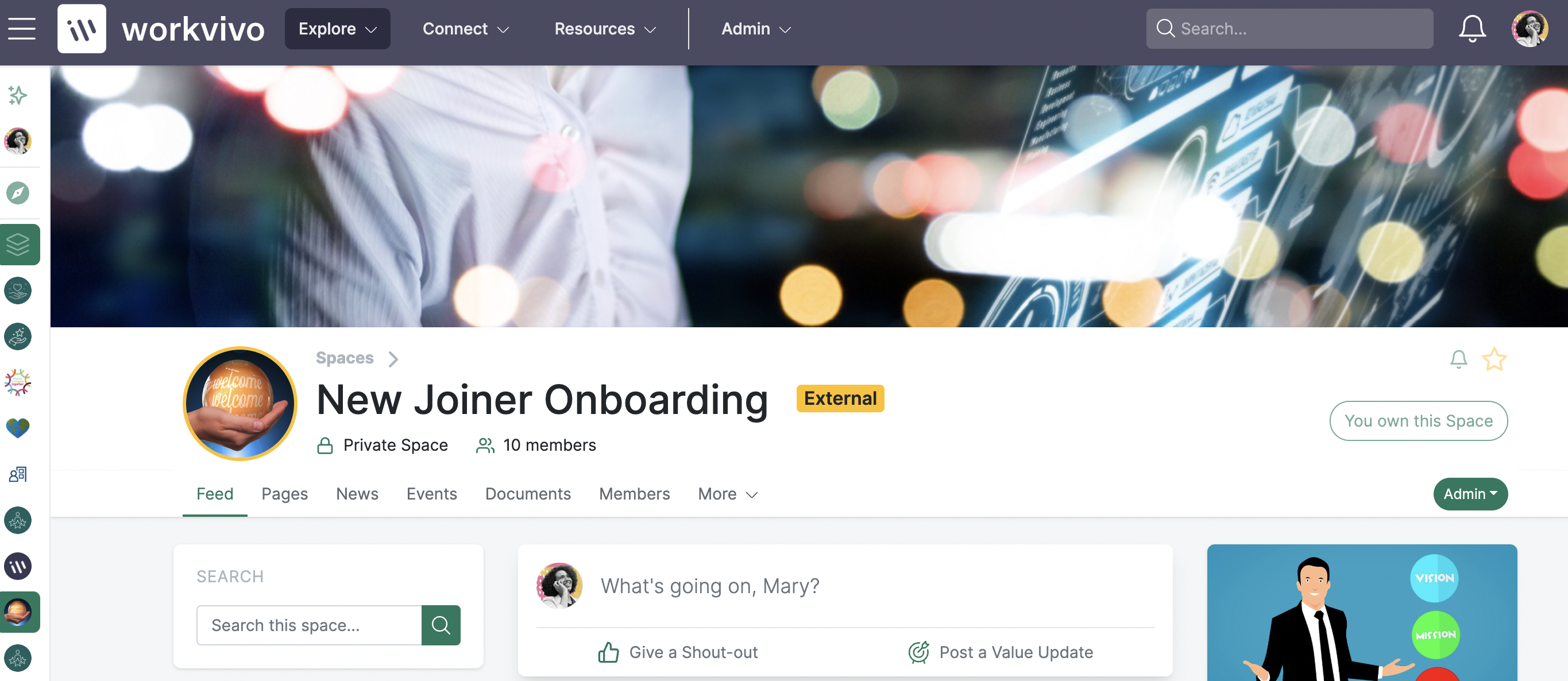 ---
Inviting External Contributors to the Space
As a Space Owner or Space Admin, you can invite external contributors to the space.
Open the space and in the Space Navigation section, select "Invite Members"

Select the External Contributors tab

Add email addresses (one per line)

You can customise the message they receive in their invitation

Click "Send"

External contributors will receive an email inviting them to the space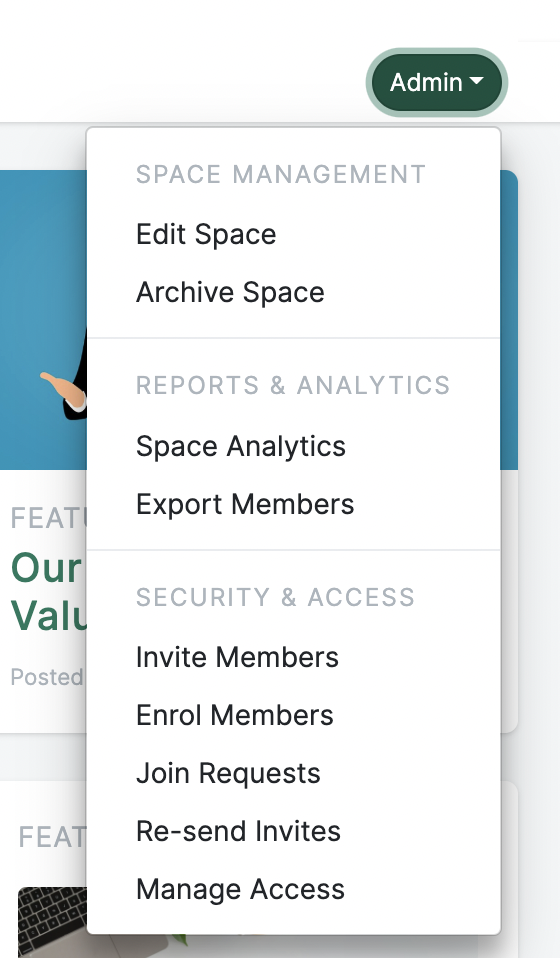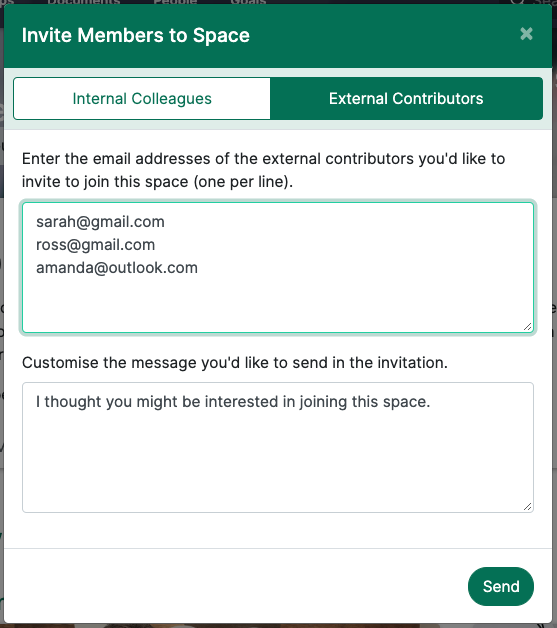 ---
Removing an External User
If an external user needs to be removed from a space for any reason, the Space Owner or Space Admin can open the Manage Access section, search for that person and click "Remove".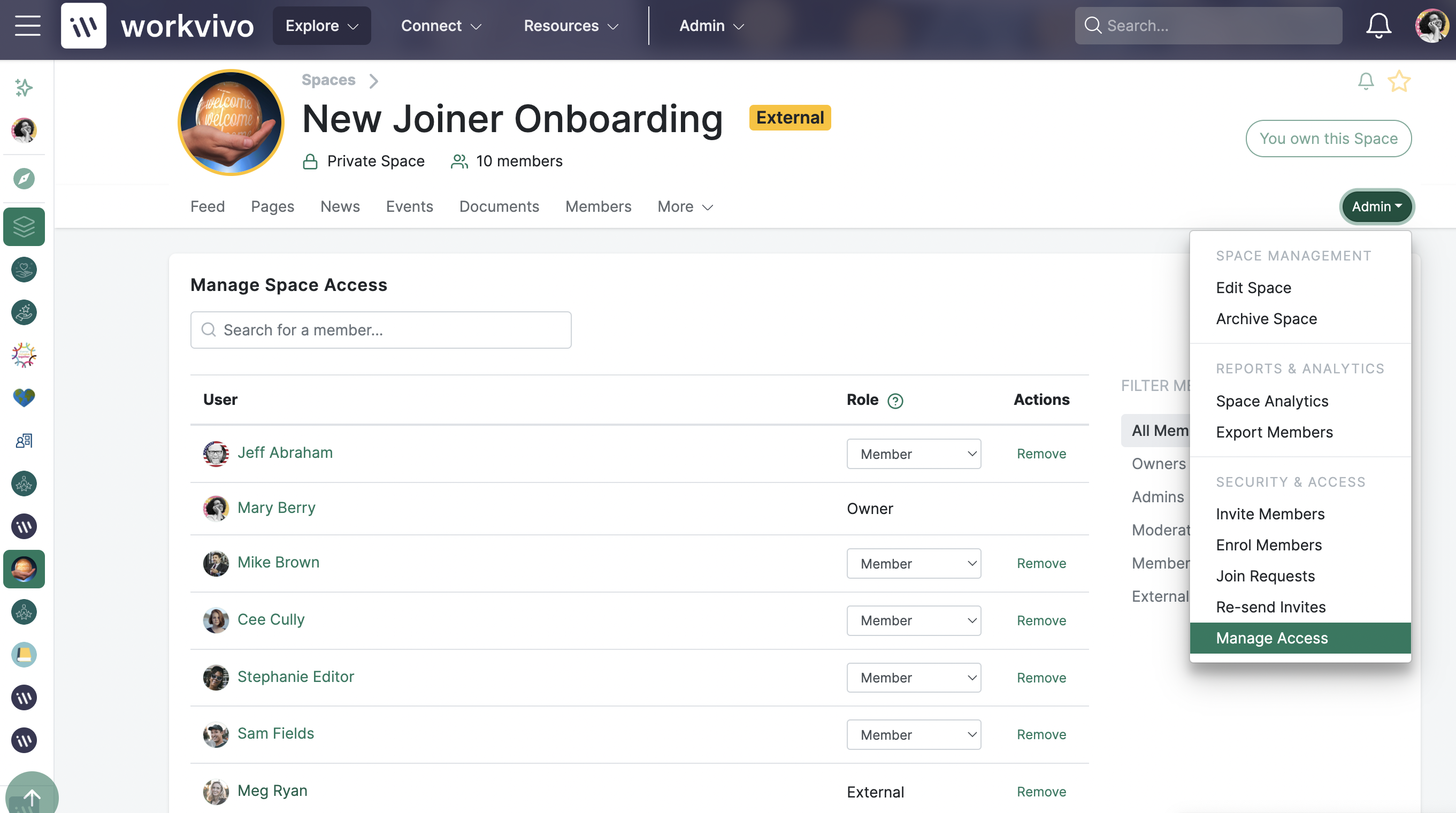 If you were unable to answer your question from reading this article, please contact your Customer Experience Manager.