Recognition is vital component for an engaged and healthy culture. Peer-to-peer recognition can come in the form of a shout-out / kudos or through an endorsement on a colleague's profile.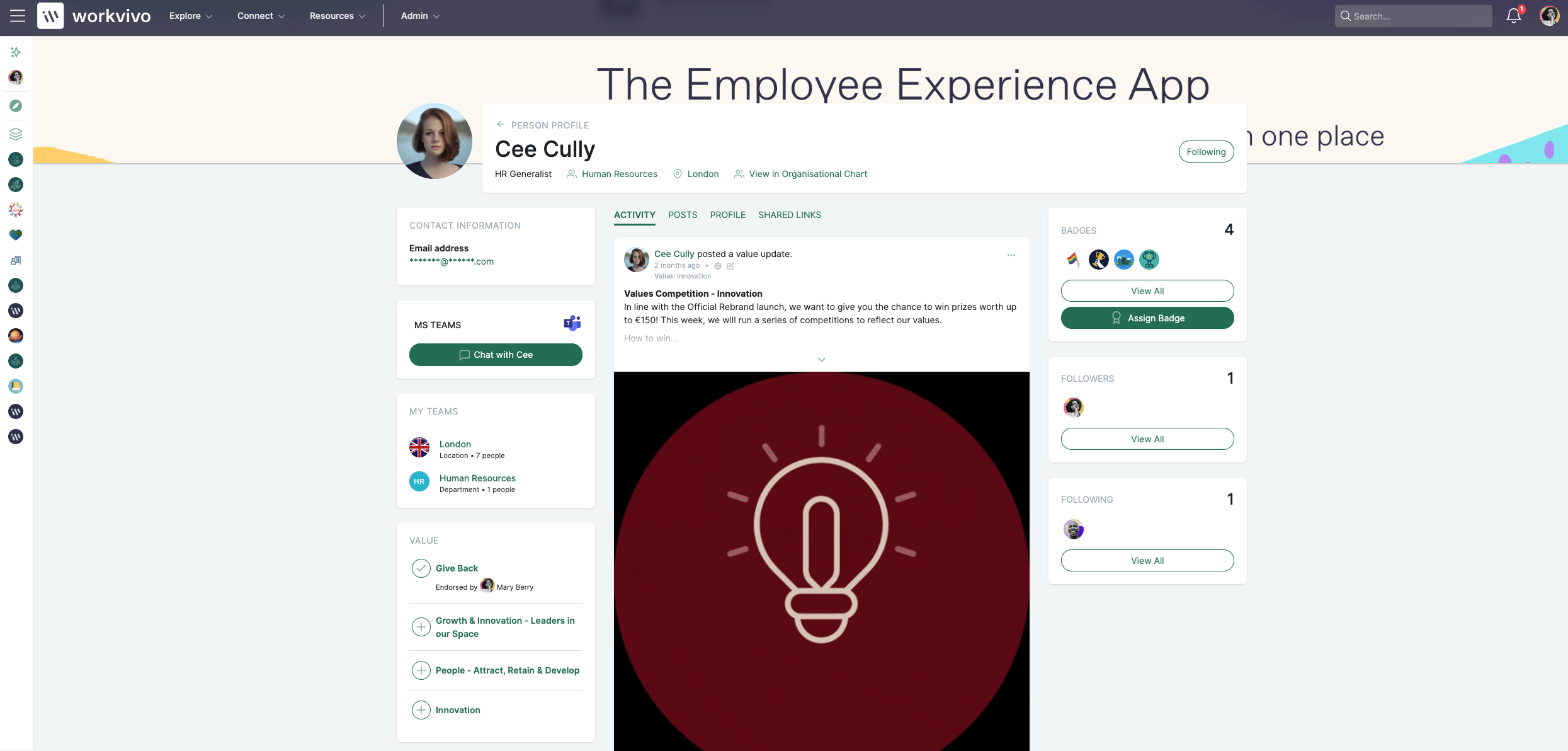 ---
Device(s): Desktop
Roles / Permissions: All employees can endorse one another.
---
How do I endorse a peer?
Navigate to your peer's profile on Workvivo web.

On the left you will see your organizational Goals / Values listed in one widget.

In a separate widget underneath you will also see a list of skills. You can learn more about Endorsing a Peer for their Skills here.
If you would like your organizational Goals / Values widget added, please contact your Workvivo Customer Experience Manager.
Your endorsement will notify the recipient and will also display proudly on their profile page.
Note: You can only endorse a peer for each Value once.

Values / Goals with the most endorsements will show at the top of the list for each employee. A cumulative number of endorsements is displayed and you can click on this to see who has endorsed you.

Note: An employee cannot endorse themselves.