To broadcast a Zoom meeting or webinar to Workvivo, you will need to have a paid Zoom account that has the option to allow livestreaming of meetings and/or webinars enabled, and the option to livestream to a "Custom Live Streaming Service" checked on.
Your Zoom administrator can find these options in Zoom Settings under Admin > Account Settings > In Meeting (Advanced).

---
Device(s): Desktop only to broadcast the livestream
Roles / Permissions: Livestreamer
---
Going live on Workvivo from Zoom
From your Zoom meeting or webinar, look for the "More" option on the bottom toolbar. Click this to reveal an option "Live on Custom Live Streaming Service", as shown in the following screenshot: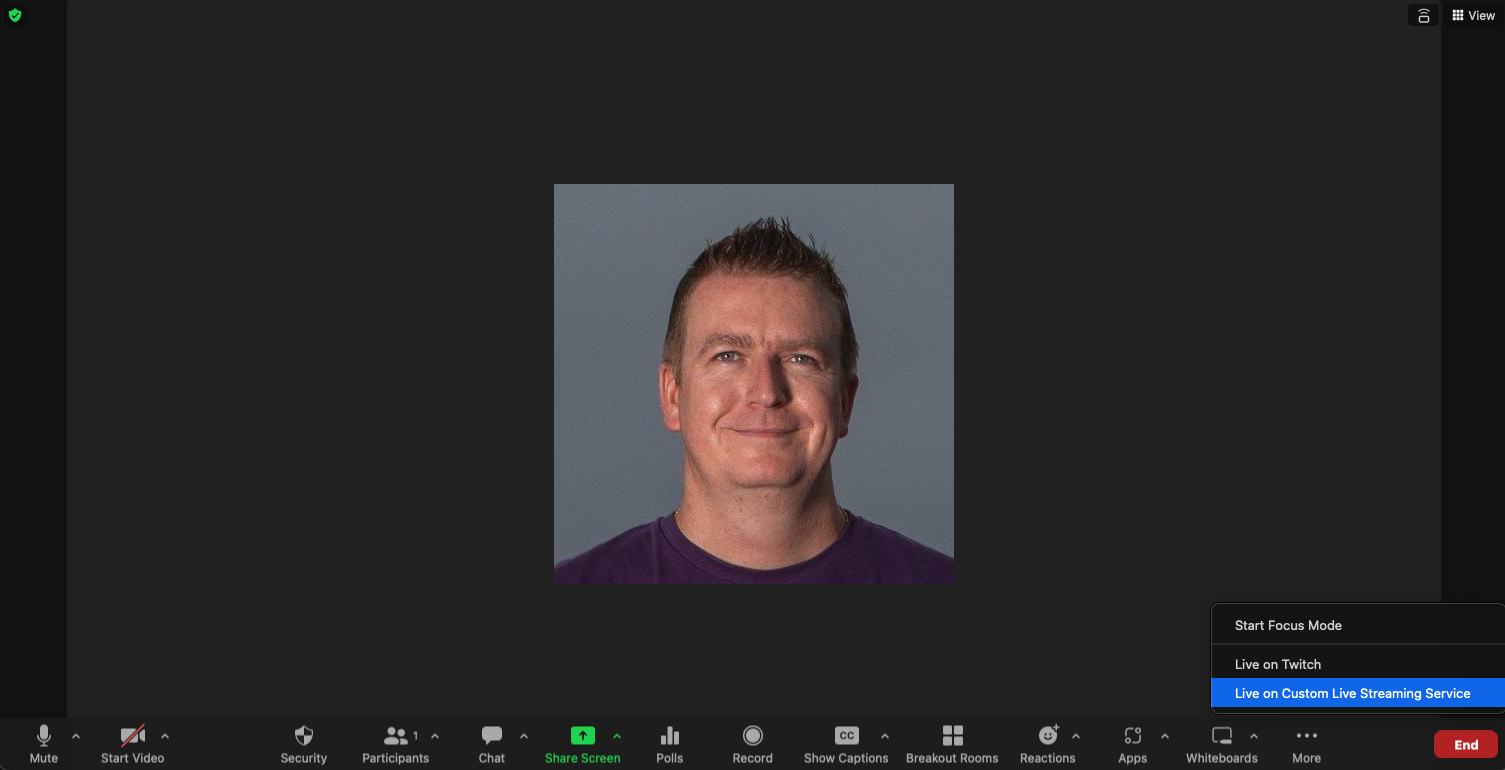 Clicking this option will open a web page in your browser: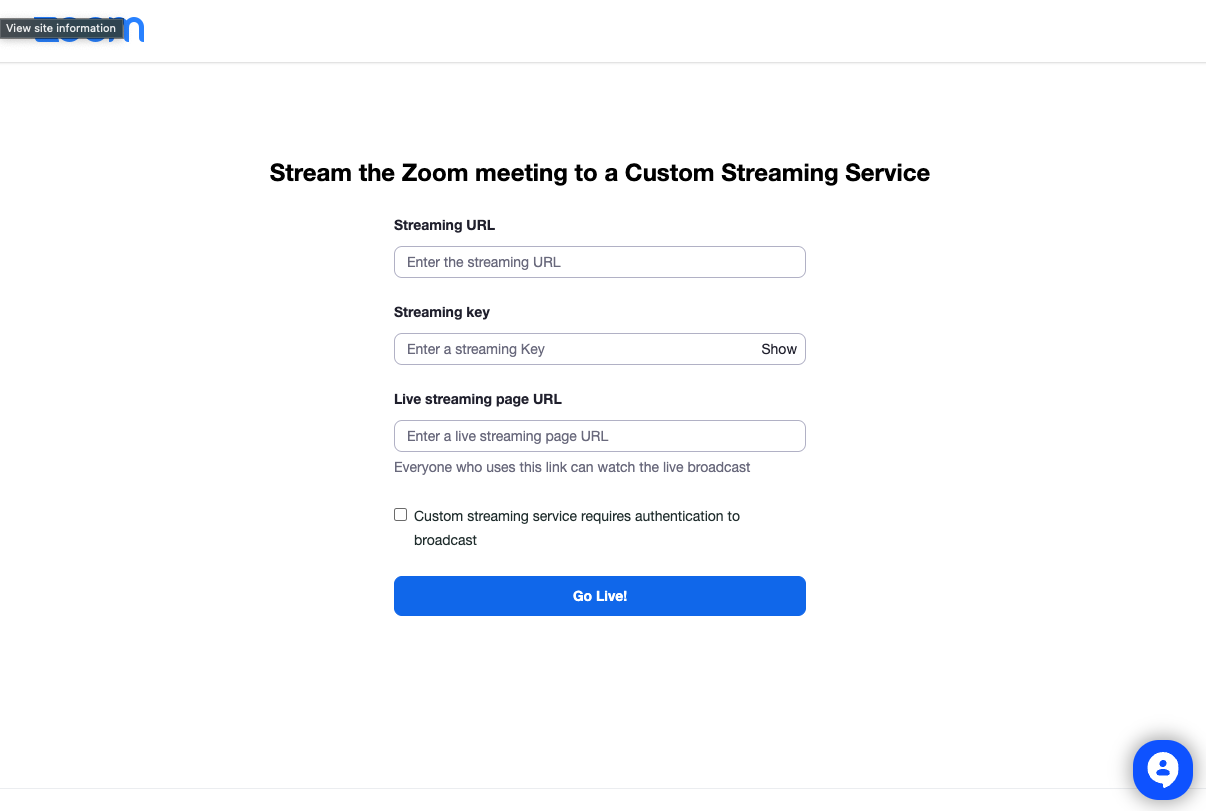 In this window:
Copy the RTMPS URL from Workvivo and enter it into the "Streaming URL" field

Copy the stream key from Workvivo and paste it into the "Streaming key" field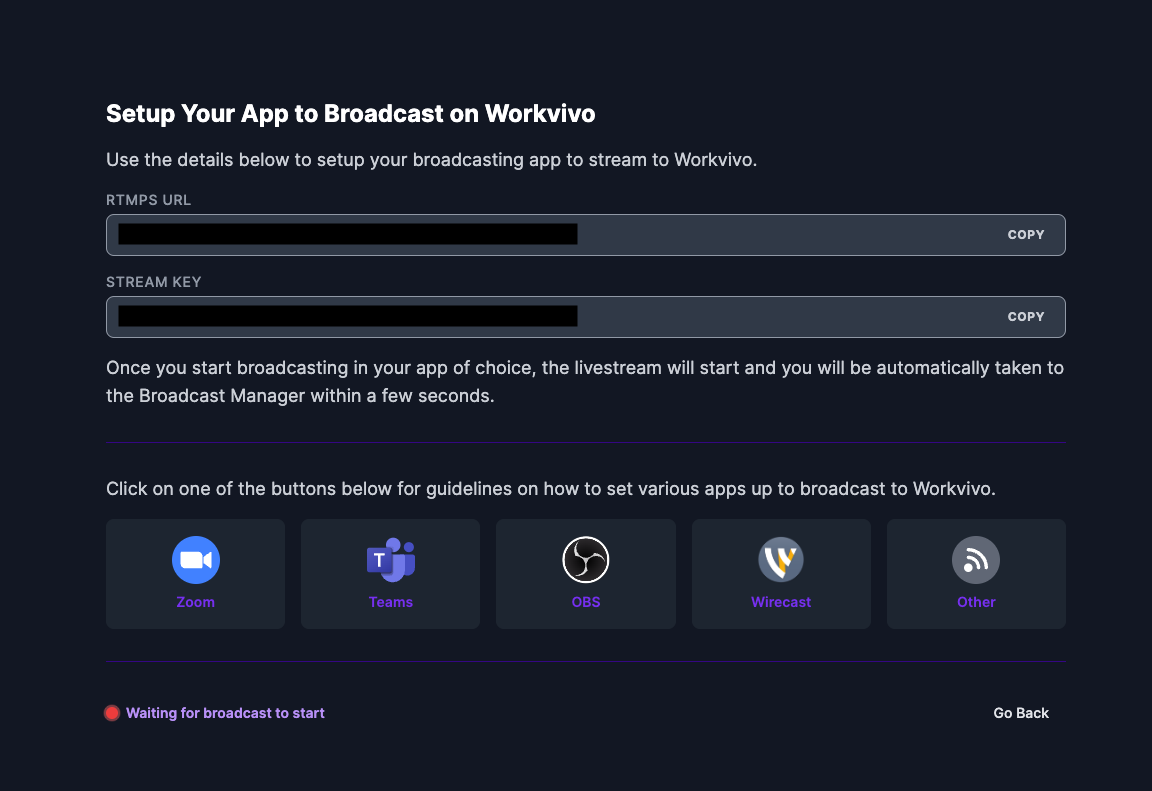 For the "Live streaming page URL" field, enter the home URL of your Workvivo instance (e.g. https://[companyname].workvivo.com)

Leave the checkbox "Custom streaming service requires authentication to broadcast" unchecked

Press "Go Live!"
After you press the "Go Live!" button, you will see a message similar to the one shown in the image below: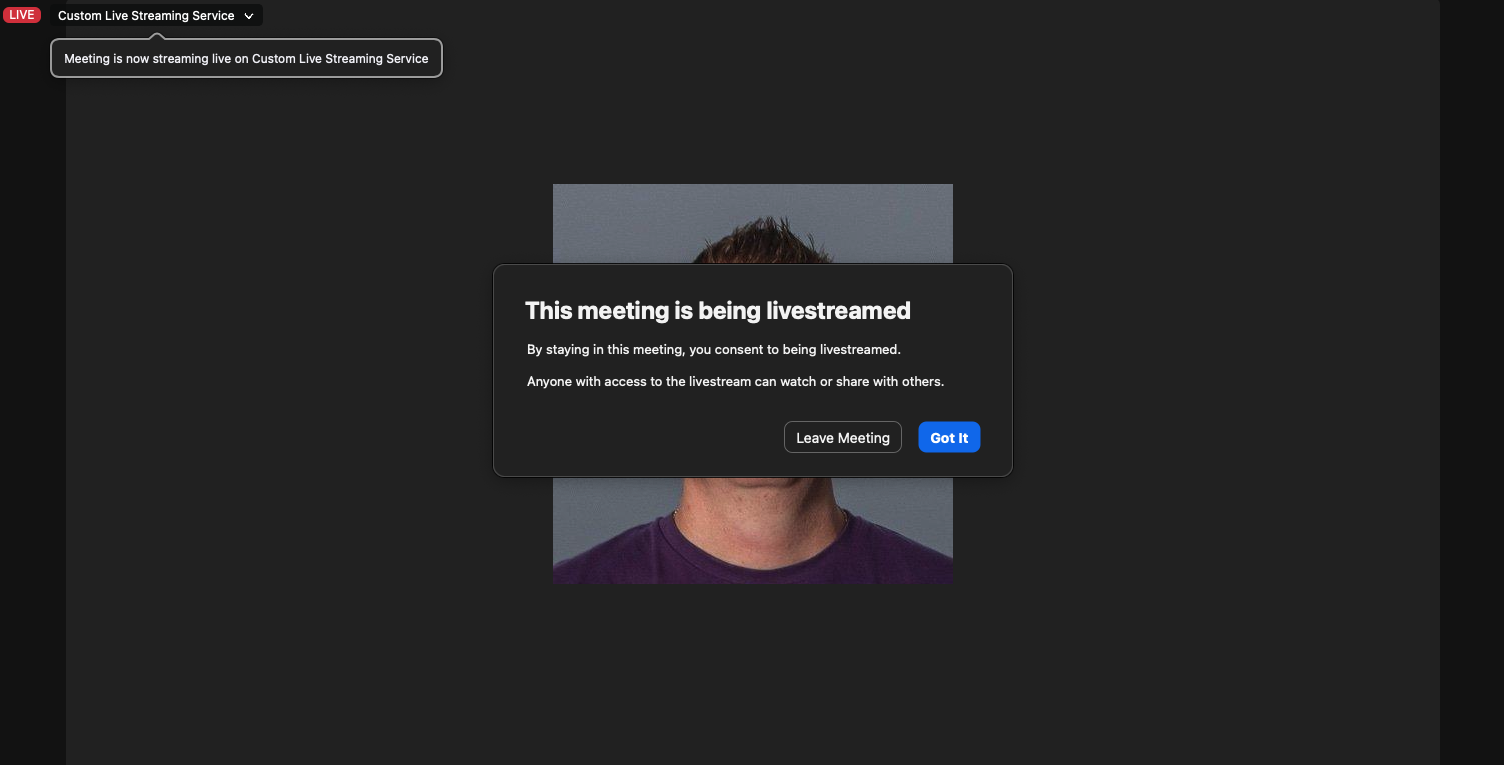 Within a few moments, your Zoom meeting or webinar will be broadcast live on your Workvivo livestream.
You should see the Zoom meeting displayed in Workvivo. Please note, whatever is broadcast on Zoom will be shown on the stream - this includes participant video and audio, screen sharing and captions.
---
Ending the Stream
To end the stream, press the "End" button in the Zoom meeting or webinar. The Workvivo livestream will end automatically.
Alternatively, you can end the stream using the "End Stream" button in Workvivo when viewing the livestream as a host. Note that while this will stop the Zoom meeting or webinar from being broadcast to Workvivo, the Zoom meeting or webinar itself will not end using this method. You will need to return to Zoom and end the meeting or webinar separately.