As an Admin there are two main scenarios that may arise that lead you to having to change a password for a user to help them to gain access to Workvivo.
1. The user with an operational email address is having issues receiving the reset password email (after they have followed the steps in this article)
2. A user cannot remember their password and your organisation is using "dummy" or non operational emails for some users to log in to Workvivo
---
Device(s): Desktop Only
Roles / Permissions: Admin Only
---
If one of the above scenarios applies here are the steps an admin can follow to change a password for a user:
1. Navigate to the "Administration" section in the user "Admin" dropdown menu.

2. In the "People" tab of "Admin Settings", navigate to the correct user and select "Edit"

3. Click into the "Security" section and select "Change Password"

4. A popup window will come up - here you can enter a new password for the user.
NOTE: This action is not reversible so please proceed with caution and ensure you are changing the password for the correct user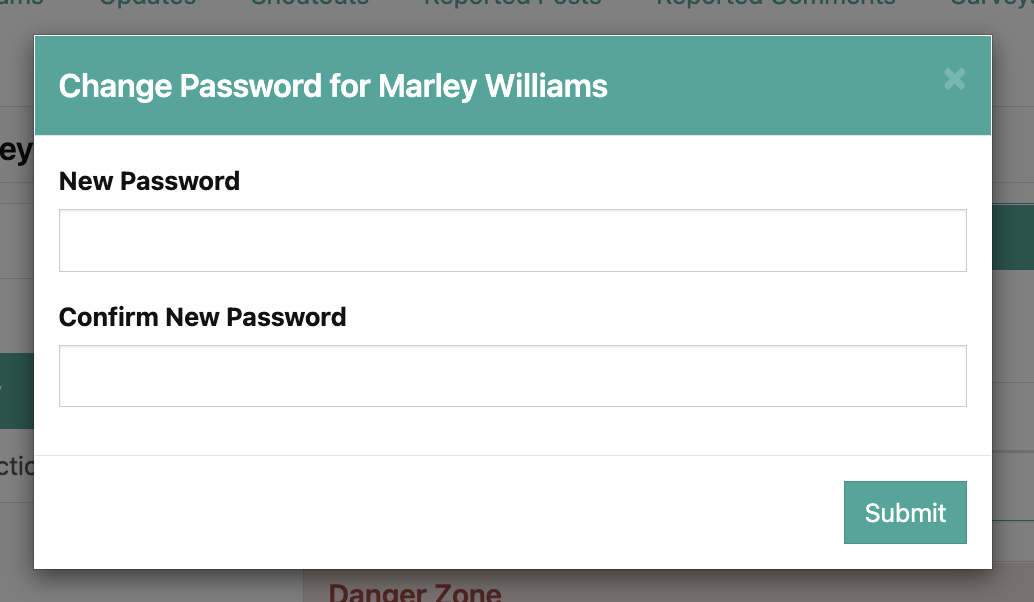 After this you may share the new password securely with the user. Please advise them that they should use this password to gain access to their account again but they should immediately change their password once they gain access. Steps to do this are in this article.