---
Device(s): Desktop and mobile
Roles / Permissions: Every user can create a poll
---
Creating a poll
To set up a poll, click on:
What's going on?

Type your message and question

Click the "Add a poll" button

Populate the options

There must be at least two options, there is no limit

Keep the text short and concise

Upload an image / video / file

Select your audience

Post when ready
Note: Once posted, Polls cannot be edited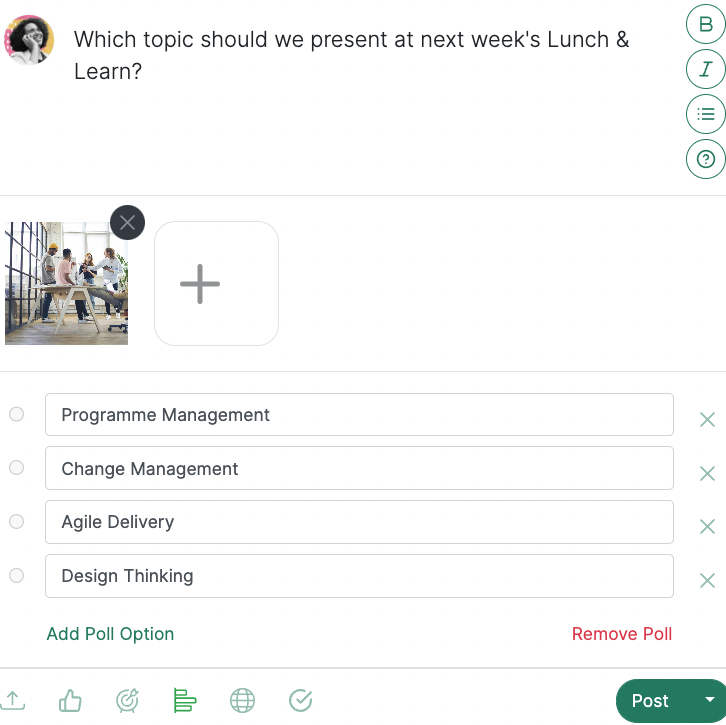 ---
Viewing Poll Results
As colleagues vote, the creator and those who have voted will see the results in real-time.

When viewing a poll that you have voted in, the option you voted for is marked with a tick.

Polls are anonymous - Admins or the person who created the poll cannot see who voted in the poll.

Everyone can see the count of votes and the percentage breakdown across the options.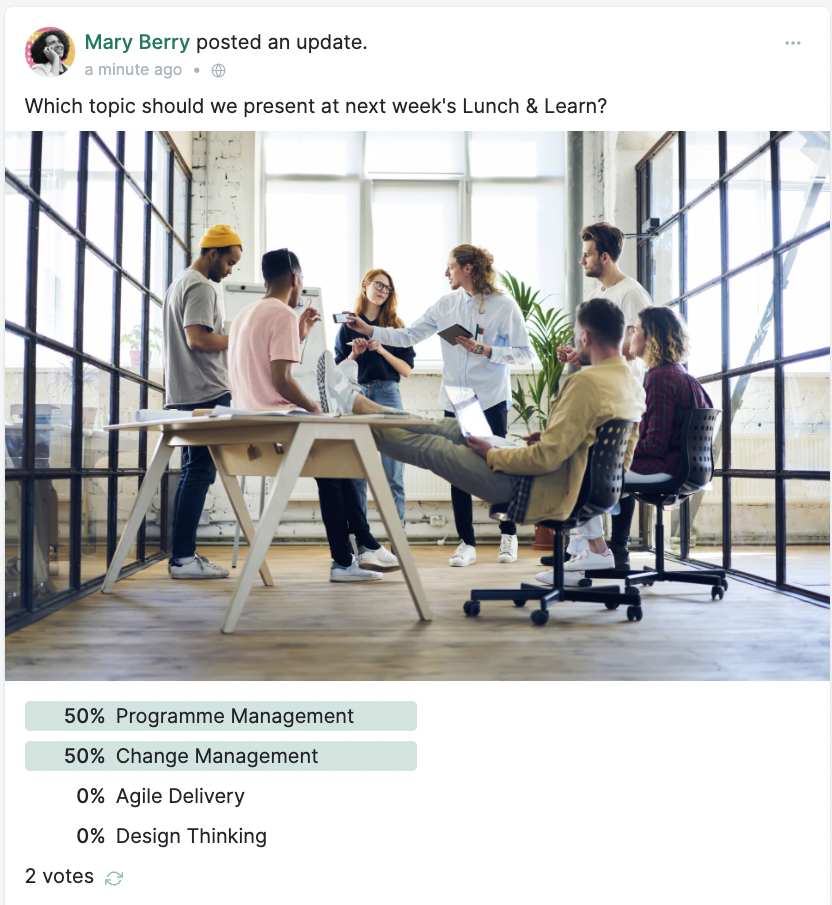 ---
Announcing the leader / Winner of a Poll
The nature of polls is that they do not end so people can continue to vote indefinitely.
If you plan to select the most preferred option / leader from a poll on a particular date / time, set this expectation in the update. For example, the leading option at Wednesday at 1pm could differ to Friday at 1pm if people continue to vote after that time.
---