A personal bio is a great way to express who you are by sharing your interests and roles and responsibilities.
---
Device(s): Desktop/Mobile
Roles / Permissions: Every user
---
How do I add my Bio to my profile?
You can add your bio under your profile on Desktop. Click on your avatar in the top right on the navigation bar and select 'Edit my Profile' from the user menu. In the 'About Me' section, fill out your info and click "Save".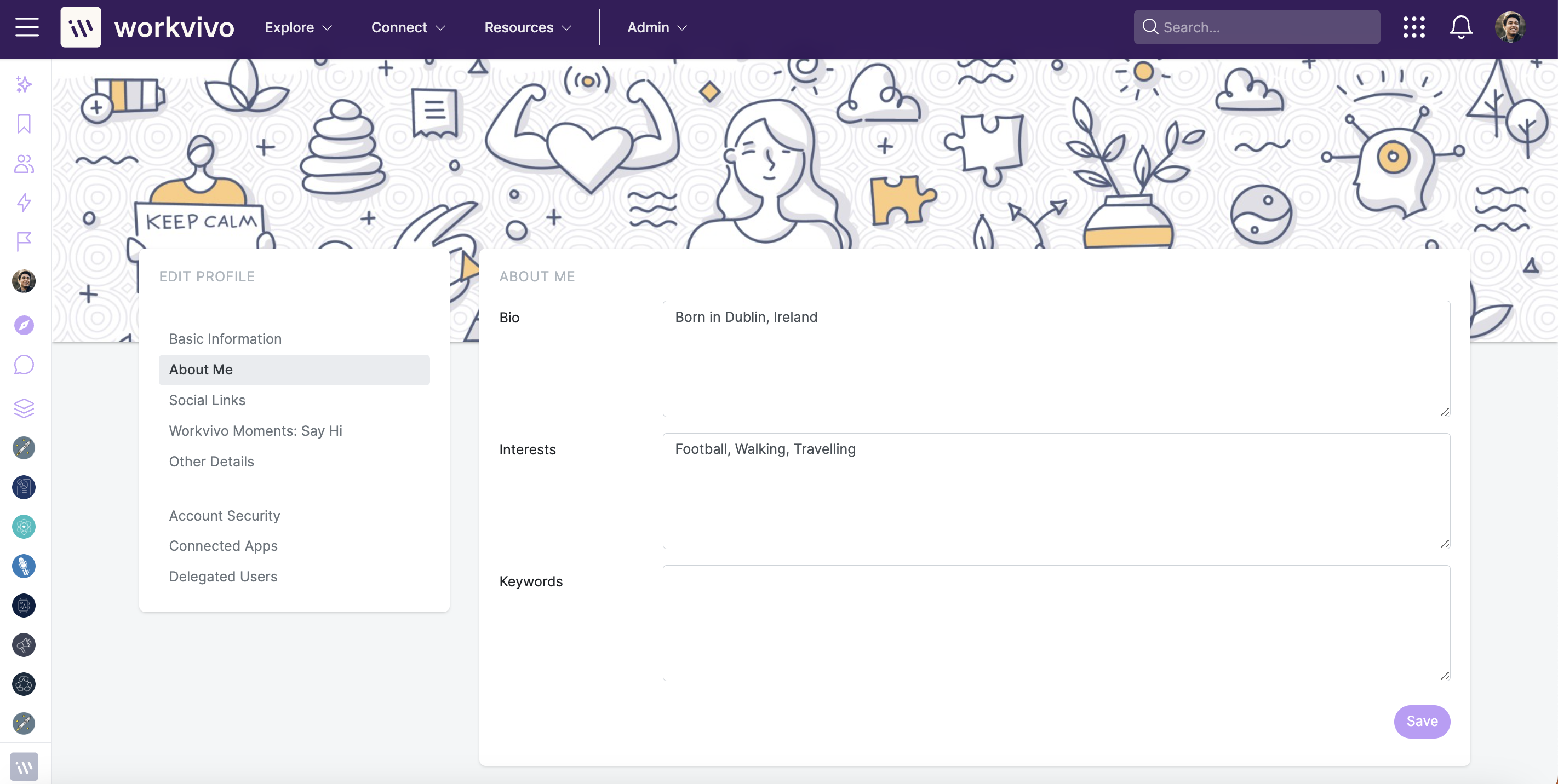 Adding Other Details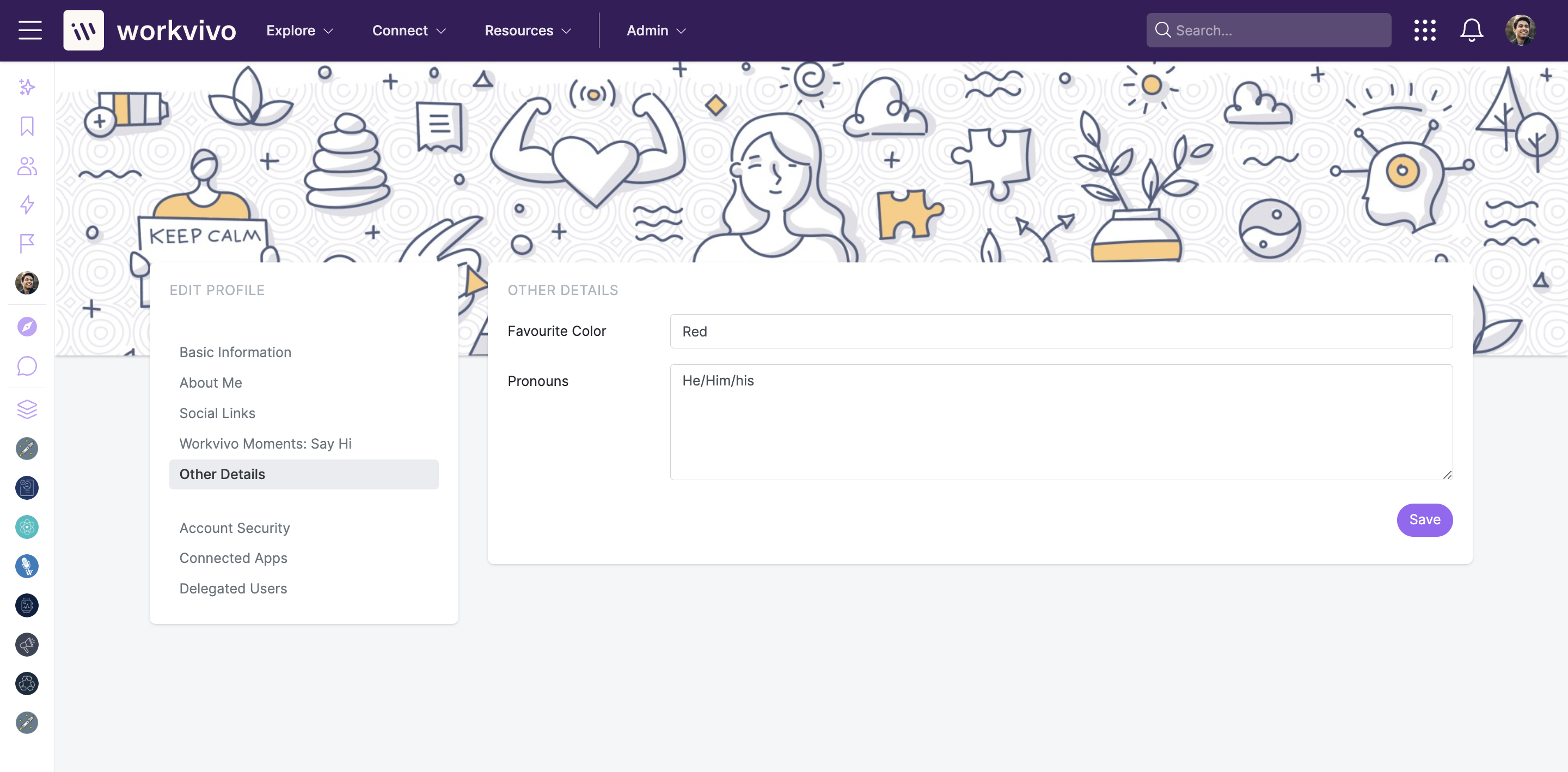 You can add other details by creating custom fields within this section, for more information about adding Custom Fields view this article User Profile Custom Fields.
Once you have edited your profile you can see the changes by clicking on your avatar on the left hand side of the activity feed.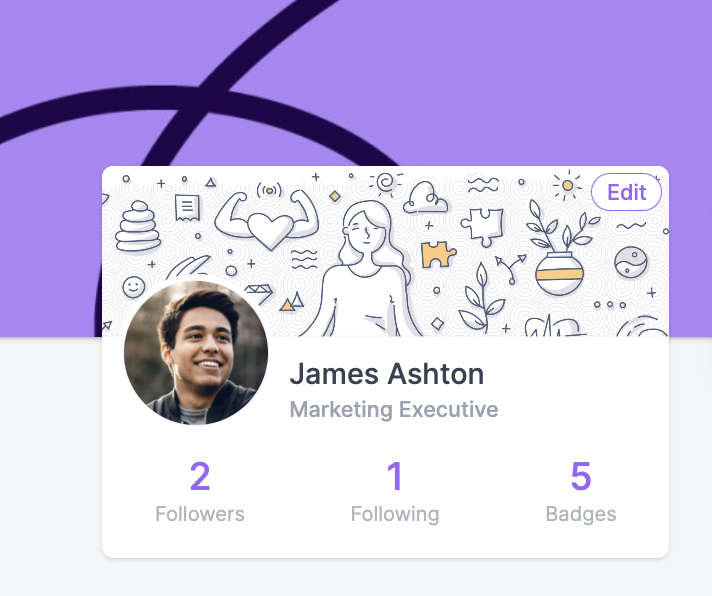 You can now view your 'About Me' and 'Other Details' info when you click 'Profile'.
You can view 'Other Details' on the widget on the right hand side on your individual profile page.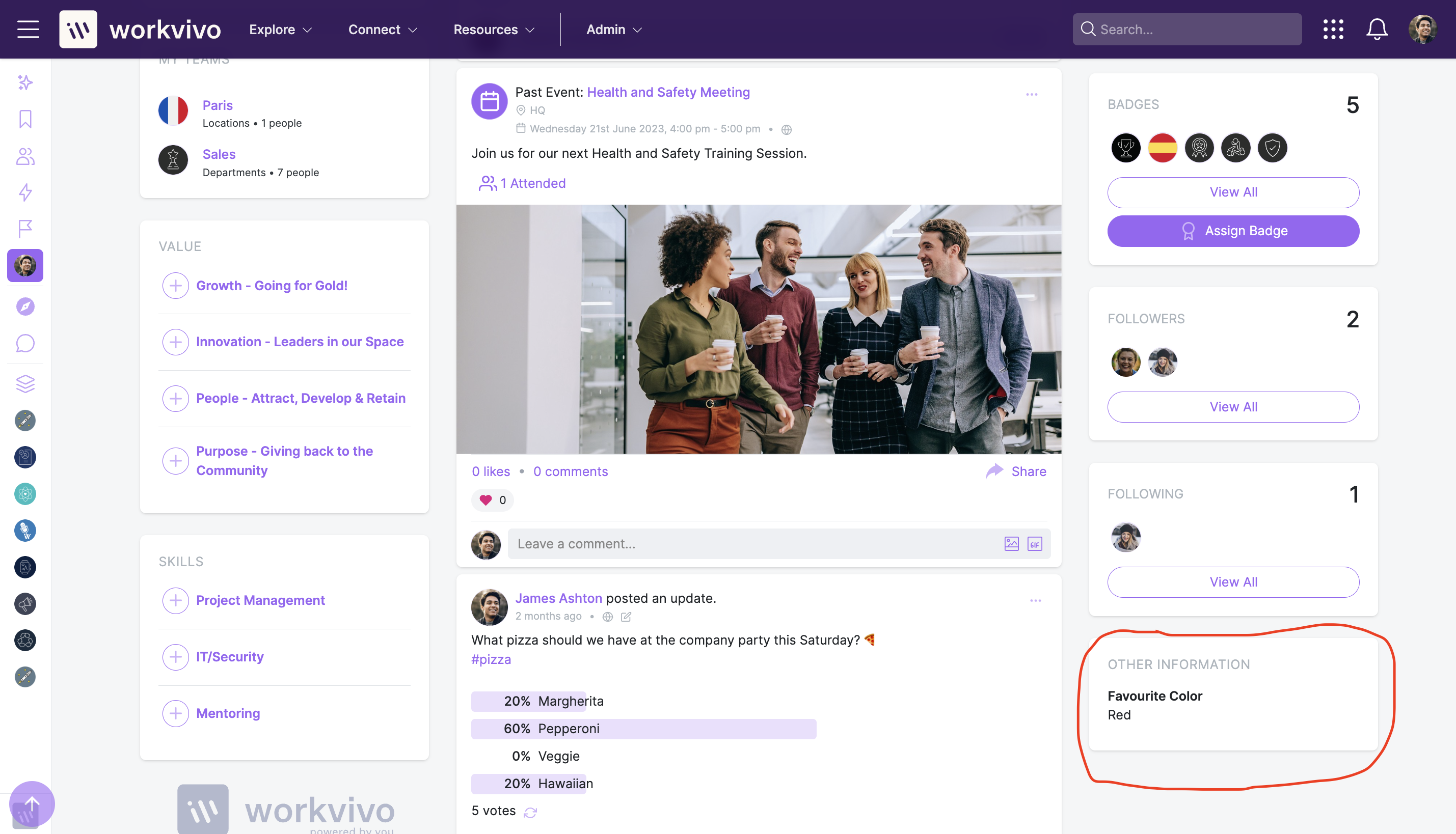 ---
Mobile View
You can also update/edit your bio on mobile by clicking on the avatar on the top left. This will open the sidebar menu.
Click on the avatar / profile photo in the sidebar menu to access your profile page.
Click on the 3 dots in the top right hand corner and select 'About Me' from the
list of options.
You can fill in your details on the 'About Me' section here.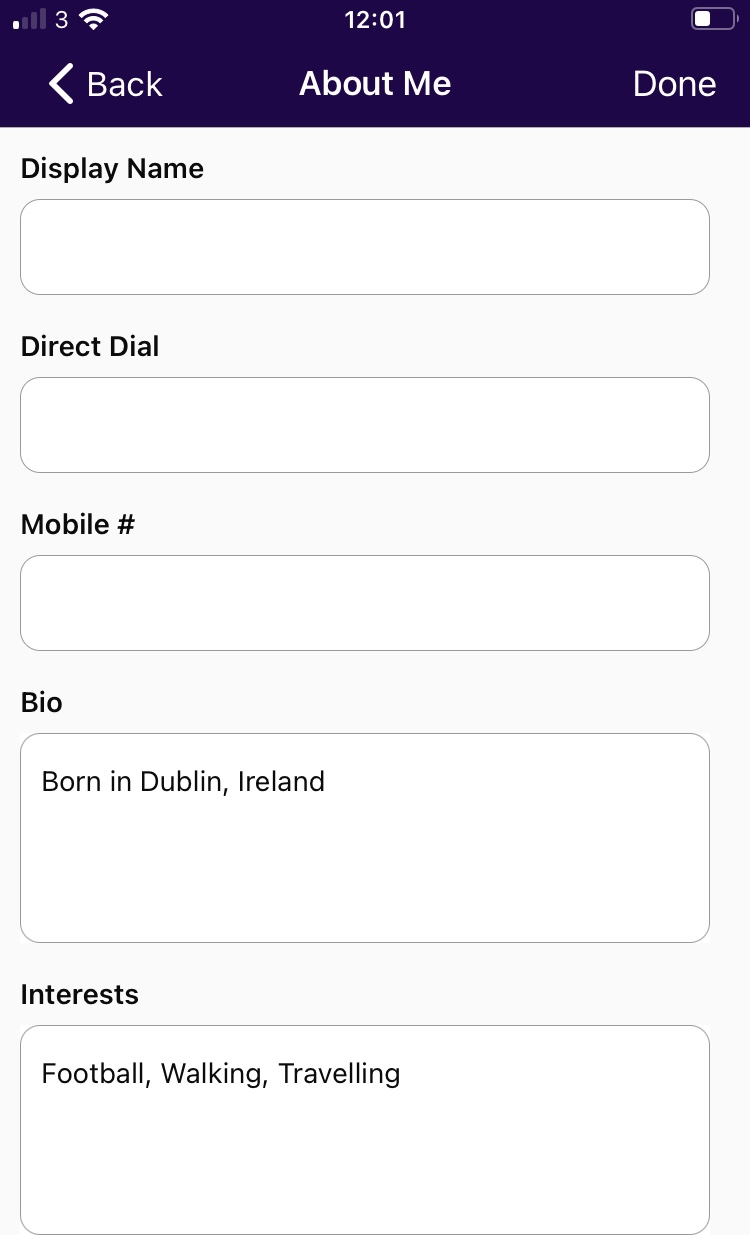 You can add in your social media links here and these will appear on the left hand side of your profile page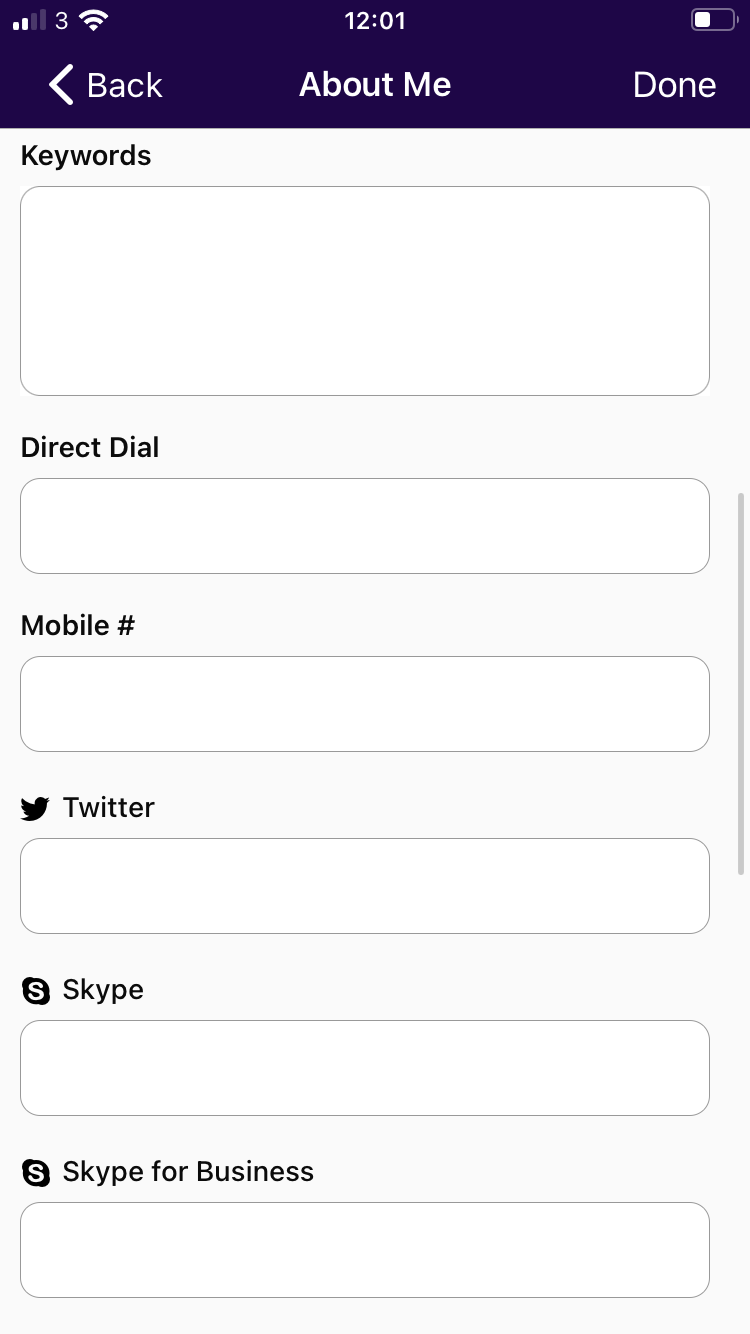 You can fill in your details here in the 'Other Information' section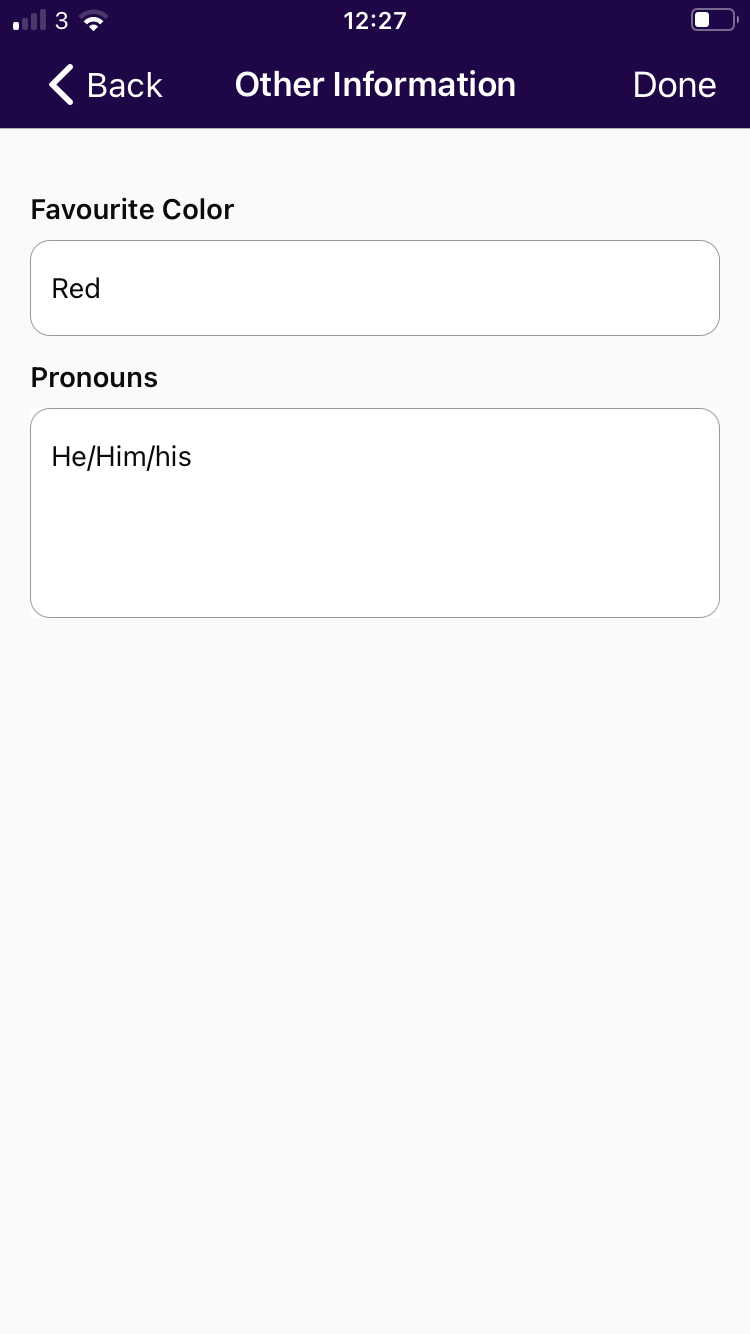 Click 'Done' once you are finished and your changes will be saved.
---
Viewing Other Colleagues Bio's
You can learn more about your colleagues by clicking on the three dots in the top right hand corner and selecting from the options in the pop-up. Click 'About James' and 'Other Information' to find out more about your colleague.