You can help advocate for your company by sharing great news thought leadership through your social channels. Workvivo makes this easy by having a 'Share' button with a 'Social Advocacy' option under posts that have been shared by your Marketing and Social Media teams for example. (These posts contain a link to external content. Internal content isn't shareable.)
Workvivo's Social Advocacy Feature allows Employees to connect their Social Channels to their Workvivo account and share posts from their Workvivo Activity Feed.
Workvivo supports sharing of posts to the following Channels
Twitter

LinkedIn

Facebook

Weibo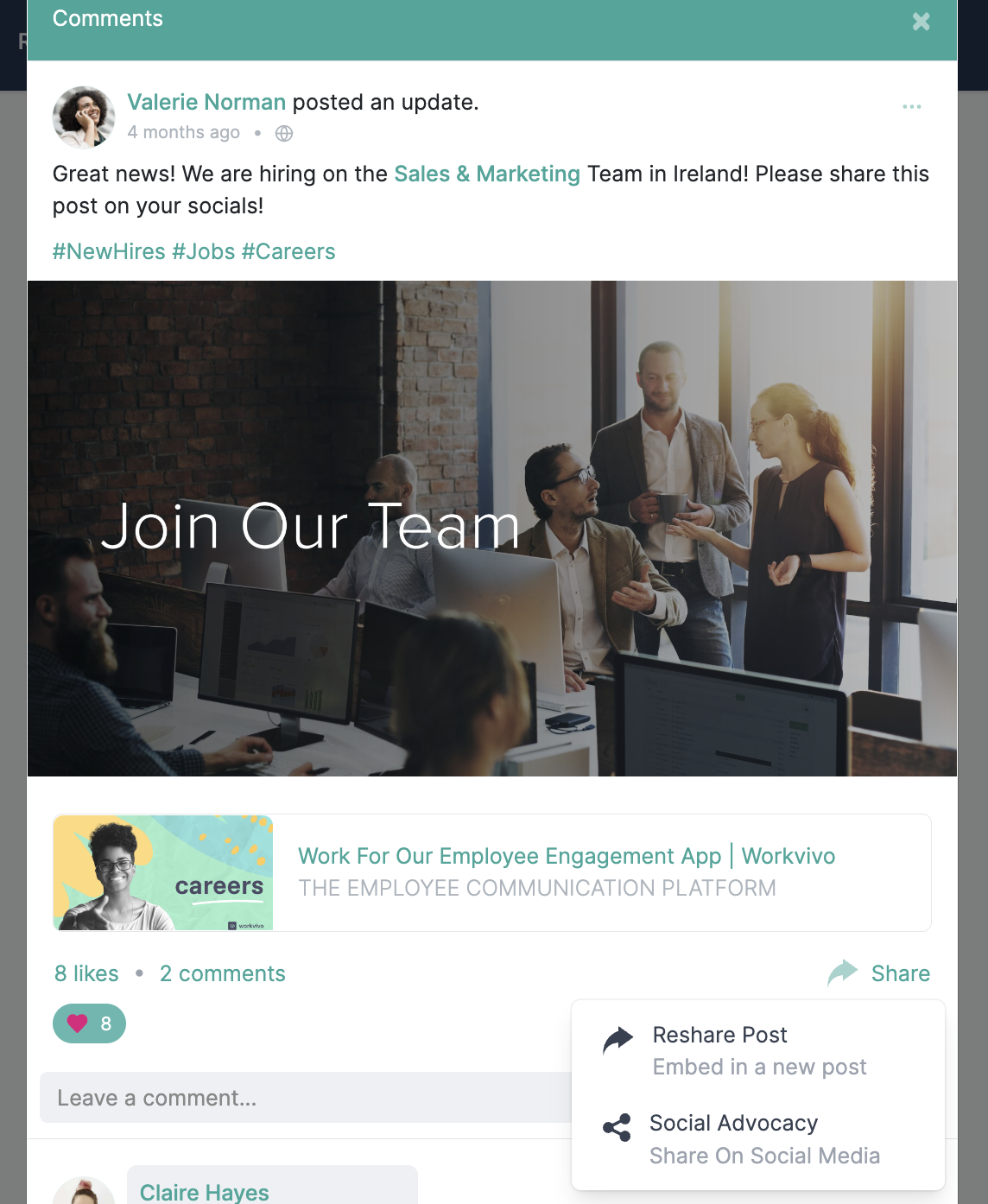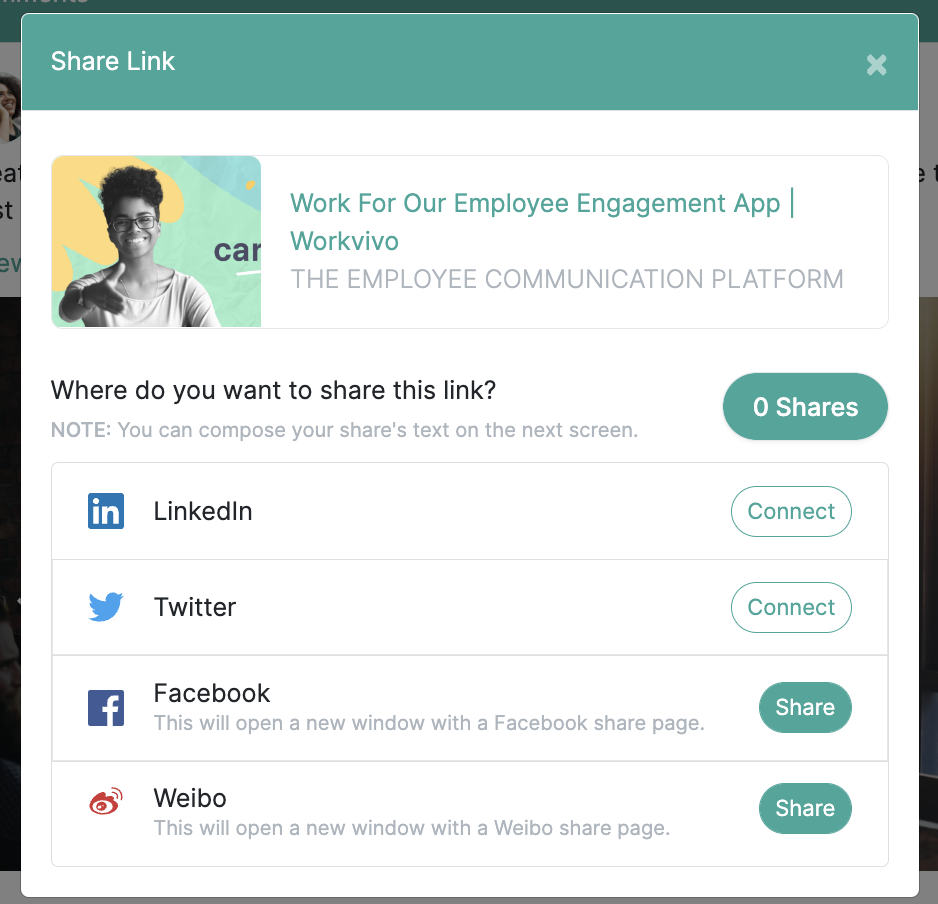 ---
Device(s): Desktop to connect social channels, you can share posts to social networks on desktop and mobile
Roles / Permissions: Every user
---
Connecting your Social Channels to Workvivo
When an update has been selected as shareable to social channels, you'll see the 'Share This' icon underneath the post.
Before you can share it, you'll need to connect your Workvivo profile to one of your social channels e.g. LinkedIn or Twitter.
You can do this in one of two ways.
Click "Share", "Social Advocacy" and click "Connect" beside the social channel you want to share to and follow the steps

Click on your avatar on your User Menu on desktop and click "Edit Profile"

Click "Connected Apps"

Click "Connect..." beside the social channel you would like to connect and follow the steps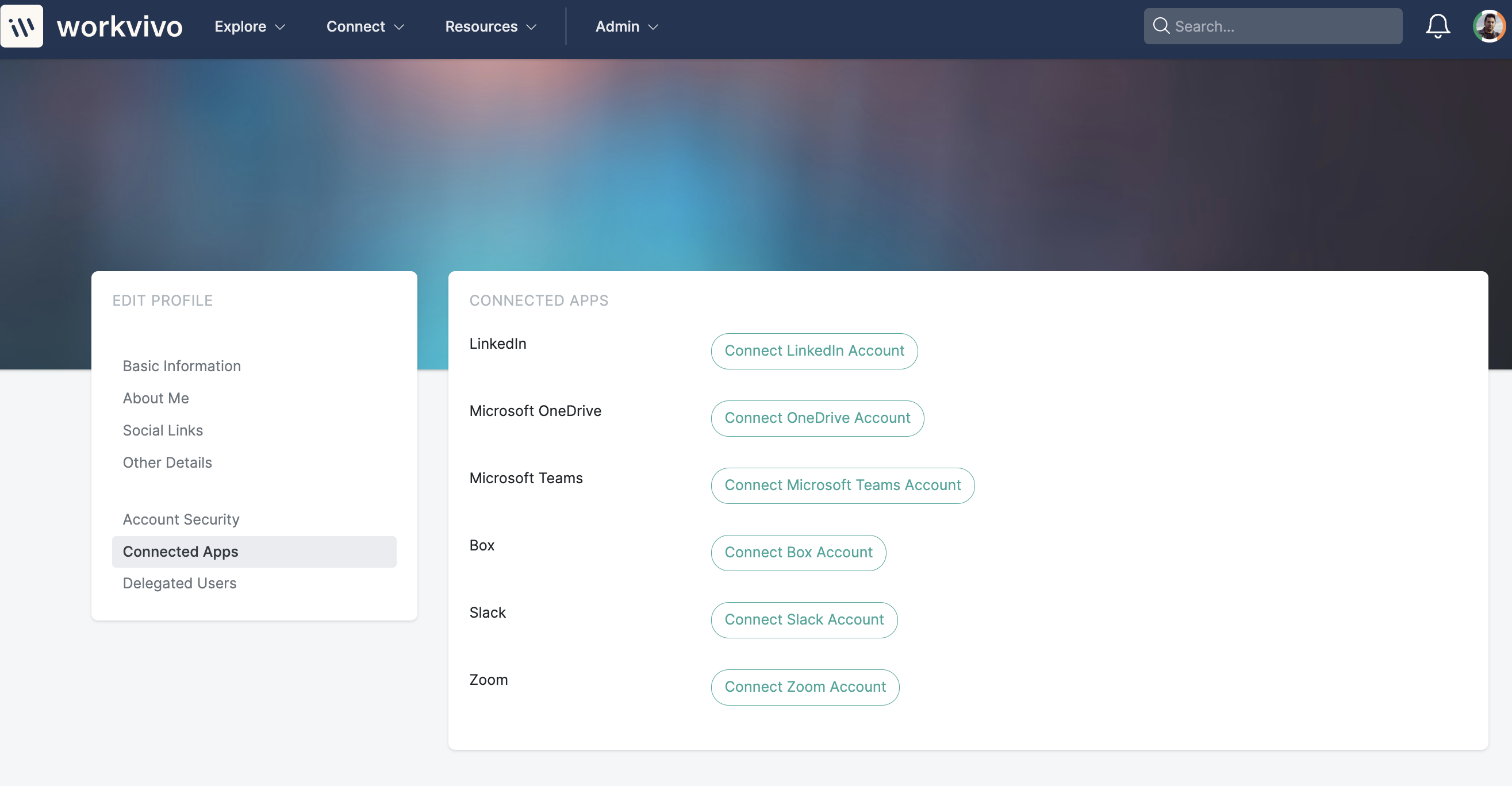 ---
Authorization
You will be asked by the social media platform to approve / authorize the connection and sign in to your social channel.
Twitter: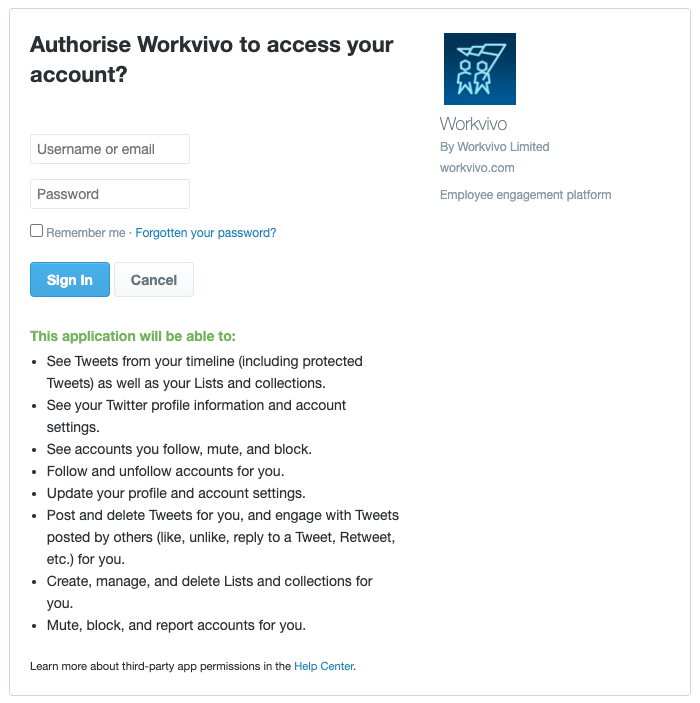 LinkedIn: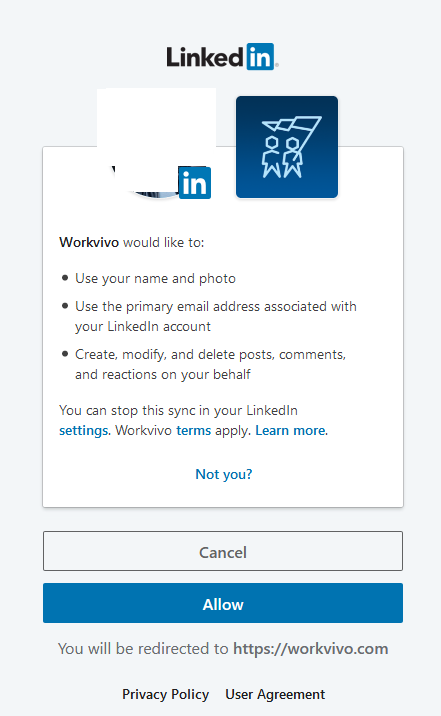 For LinkedIn for example, Workvivo use the `w_member_social` permission to create posts for users when posts are shared using Social Advocacy.

From the screenshot, the first two points are the default from LinkedIn, Workvivo has no control over this and the third one is the `w_member_social` permission' that Workvivo use to share the post on LinkedIn.
---
Sharing a Post to your Social Channels
Once connected, to share the update to a social channel:
Click on the "Share" button below the post and select "Social Advoacy"

Click "Share" beside the social channel you want to share to

Once the social channel is selected, you can change the suggested text if you like and type your message

Note: You must include text in your message or you will get an error message "An unexpected error has occurred"

Review the audience

On LinkedIn, for example, you can choose to change the audience of your post from 'Anyone on LinkedIn' or 'First-degree connections only'

When ready, click "Share"
Easy!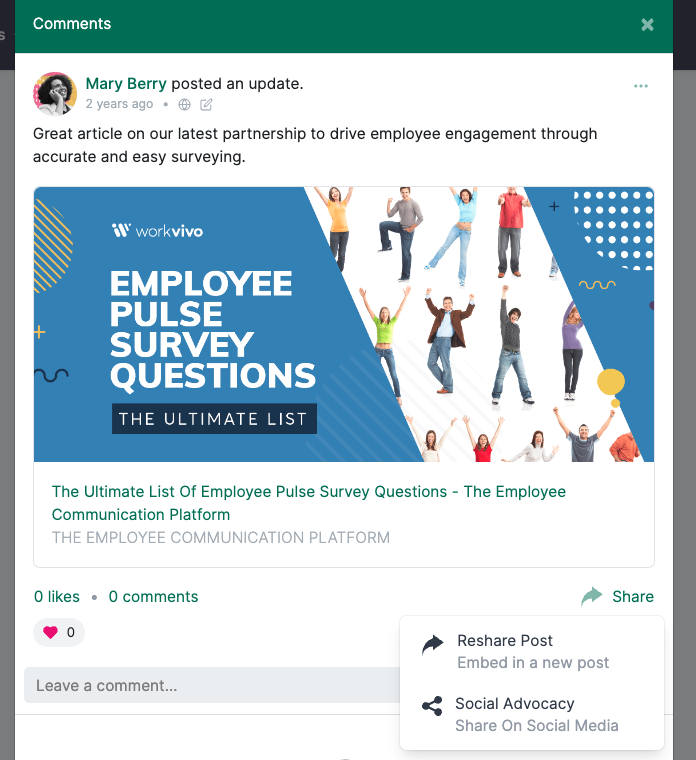 ---
Once you have shared posts to social networks, they will appear under the Shared Links section of your profile on desktop: