In addition to users having the ability to add their own profile banner, admins can also set a default banner for all users and change these at any stage through the admin panel under 'Profile Banner Settings'
---
Device(s): Desktop
Roles / Permissions: Admins
---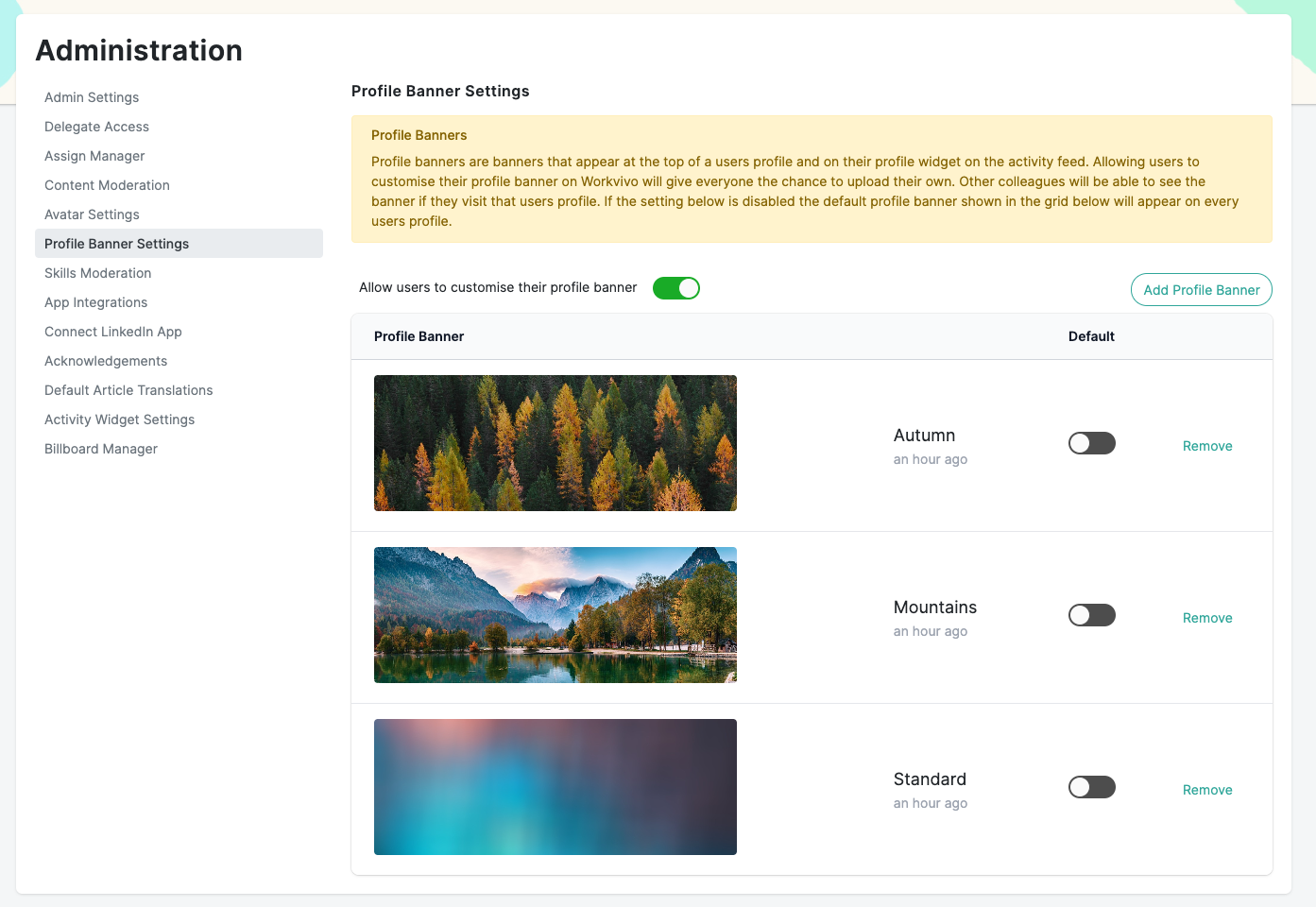 Within the Profile Banner Settings admins can add up to 20 different banners.
Each banner requires a title and the banner can be added using the drag and drop option or simply by selecting browse files and choosing an image from your device.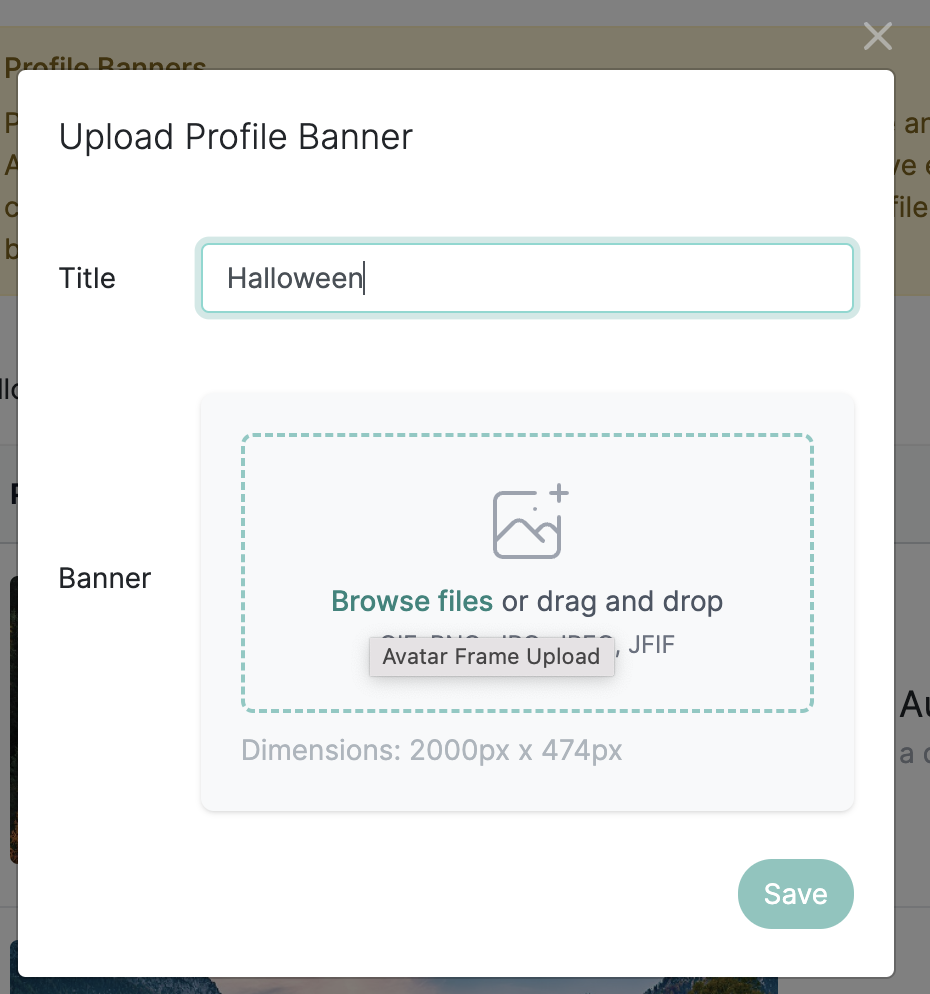 There are a couple options you can choose from depending on the organisations preference.
Option 1:
'Allow users to customise their profile banner'- this setting is on by default for all organizations

If this is enabled users will and 'edit' button above their banner on the activity feed.

By clicking on this users will be taken to their profile where they can upload their preferred banner.

Admins can also select which banner is the default and this will show on users profiles where users have not uploaded their own profile banner.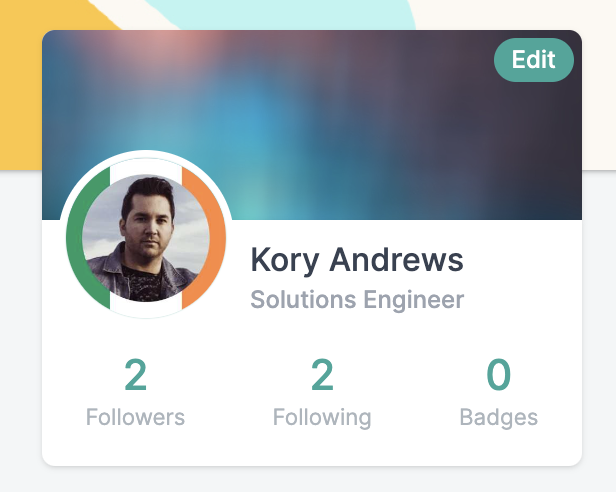 Option 2:
If the preference is to have more control over the organization's branding, slide the toggle to disable the users from being able to add their own profile banner.

Once this setting has been disabled it will revert all profile banners that users may have previously uploaded to the default one set for the organization.

However, if you wish to enable this setting in the future, once enabled again it will revert to the banners originally set by those users.
---
For more details on how to set up your own personal profile banner please check out this article.