You can set up the Voting form while Nominations are open.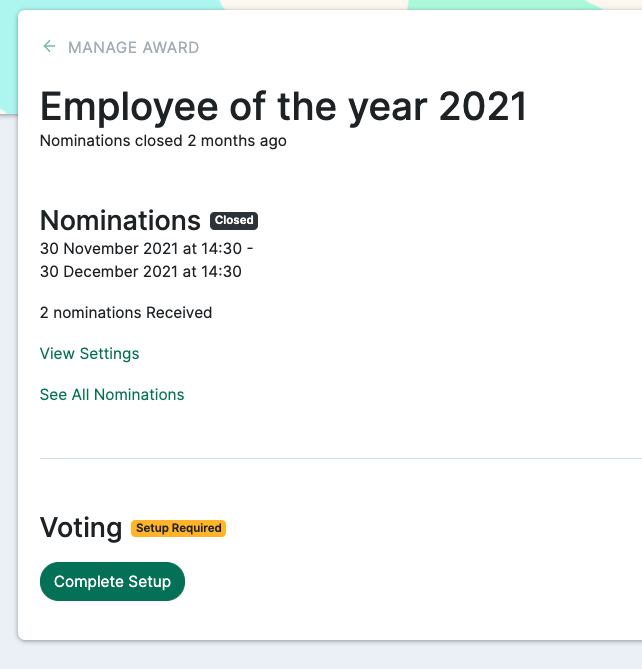 The Voting form allows flexibility - it doesn't pull in results from the Nominations part. You can set up your Voting shortlist from scratch.
Add the Nominee names

Add a label to easily identify any joint nominations / project teams

Provide the justification summary in the Supporting Info field

Continue to add entries until your form is complete
Note: It is possible to run multiple awards at the same time, however, this would need to be done on a per team basis.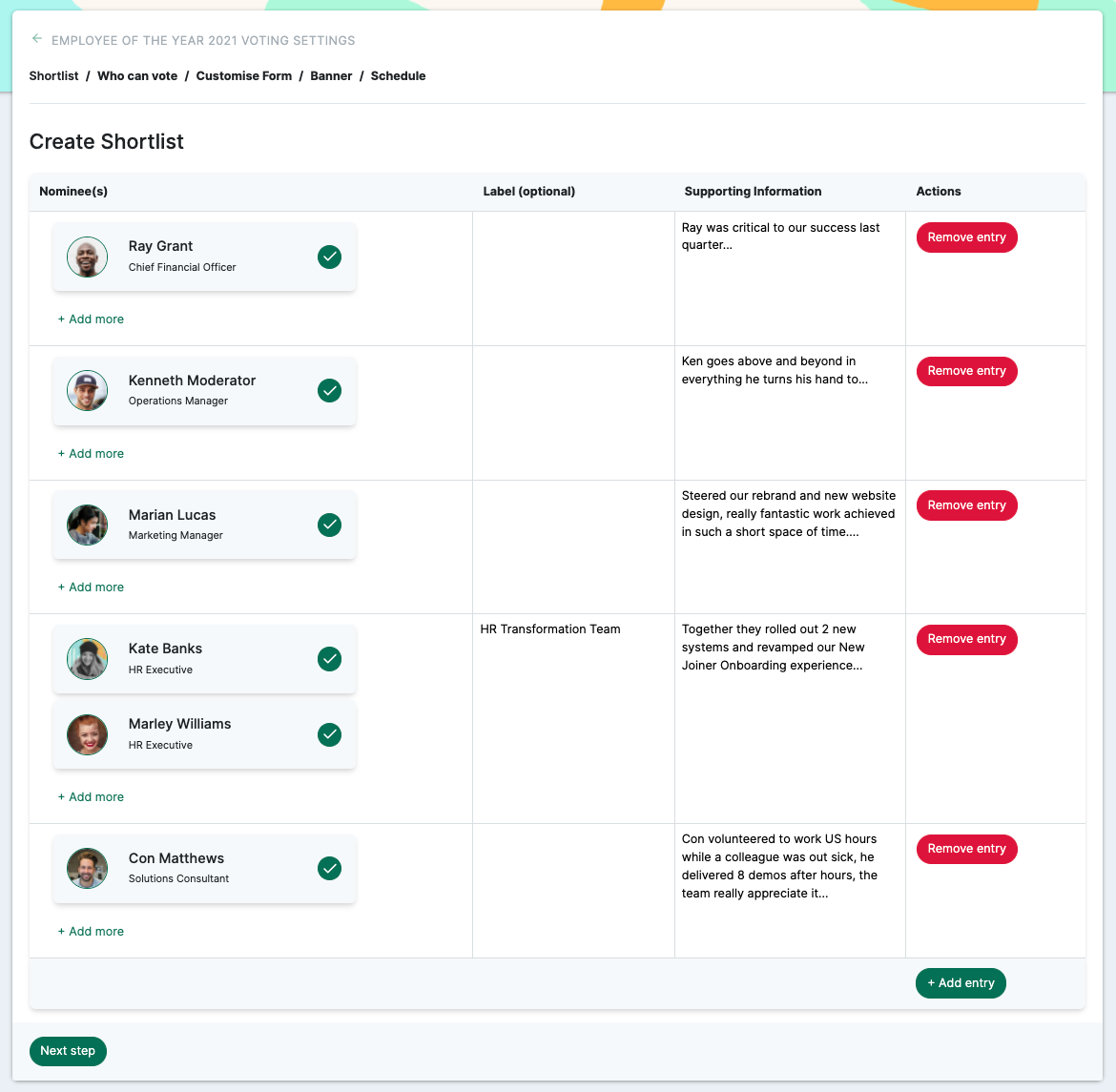 Choose who can vote - everyone or people in selected Teams

Choose how many votes each person has, and how many times they can vote on each nominee

Select a banner image, and inout Banner text and voting button text

Note:The Cover Image and Award Description for the Voting window and email are copied from the Nominations part of the process. If you would like to change these, open and edit in Nominations Settings and click 'Update Award' to save changes
Set a start date for the Voting to open (Note: The Nominations must have closed before you can launch Voting)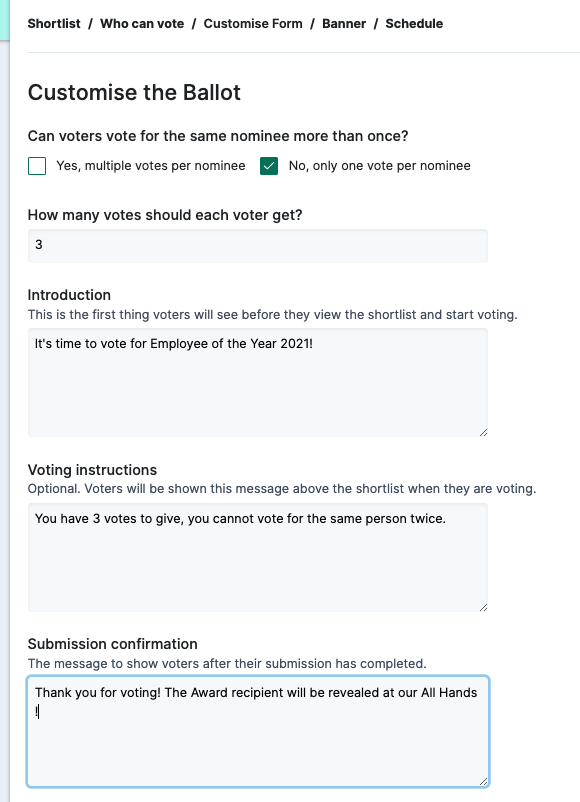 ---
Once the Voting has launched, colleagues will see the Voting banner and button on screen.