Once the Voting has launched, colleagues will see the Voting banner and button on screen.

When a colleague clicks on the button, the Voting form opens.
Choose your votes and click 'Submit Votes' (The system will warn you if you haven't used all your available votes)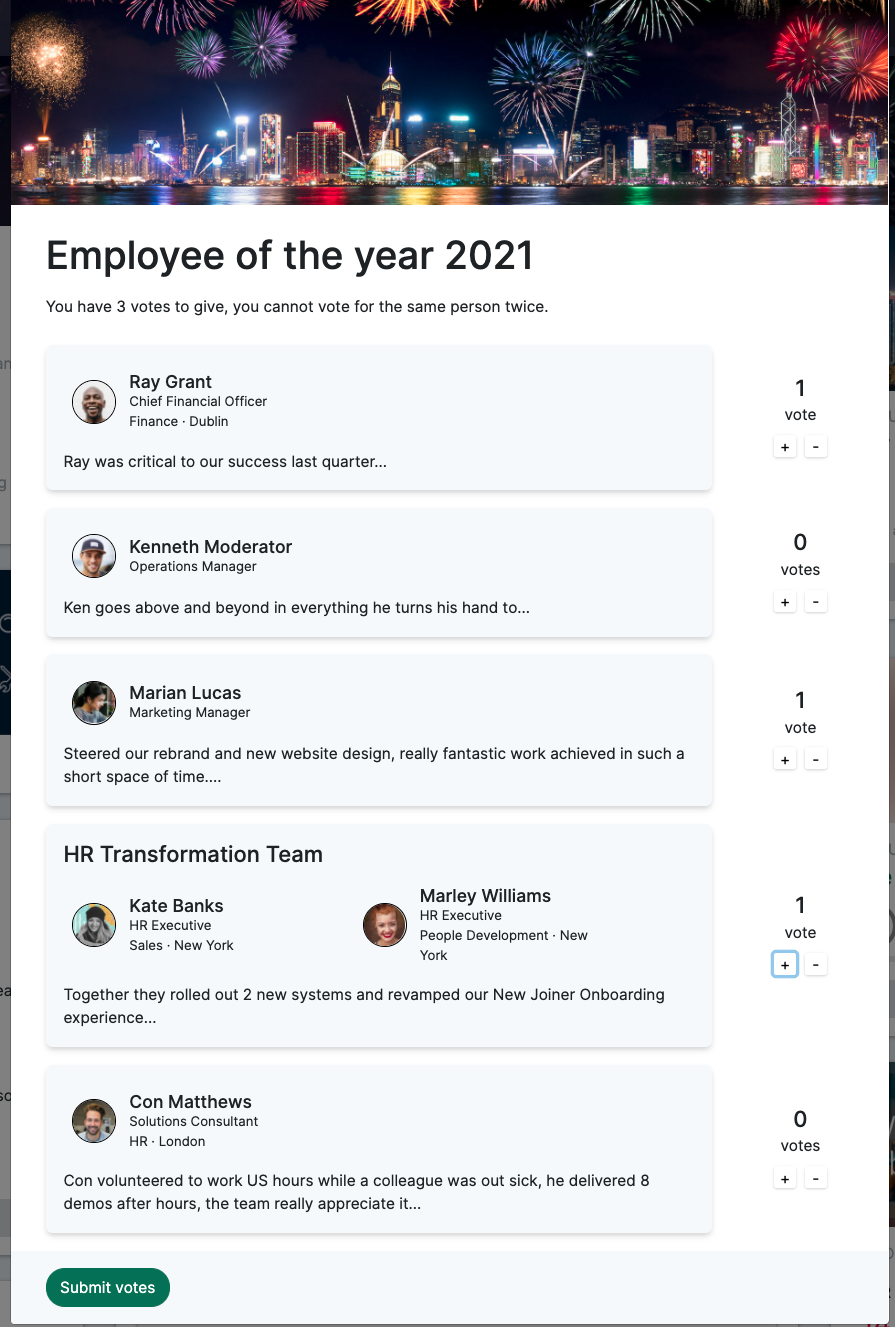 ---
Viewing Results
To build suspense and to make sure it's confidential while the Voting is open, Admins cannot see the results.
Once the voting has ended, contact Workvivo to receive your Voting results report.