The "Read & Acknowledge" feature, will allow an Administrator to turn on Read & Acknowledge for an individual piece of content which will flag that content as a "mandatory read" and prompt the user to "acknowledge" that they have read it.
As an Administrator you will be able to view a report of users that have and have not acknowledged the content and send reminders.
---
Device(s): Desktop for setup
Roles / Permissions: Admin, Posts Acknowledgements Manager
---
Setting up Acknowledgement on a Post
Click on the "What's going on?" message box to post a new update

At the bottom of the posting box, click the 'post acknowledgement' icon
Give the Acknowledgement a name for later reference and choose the most suitable Button Text from the list of options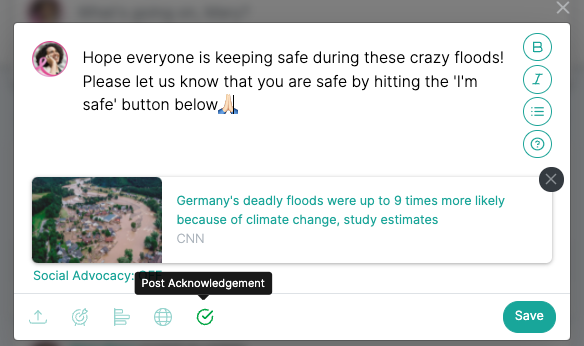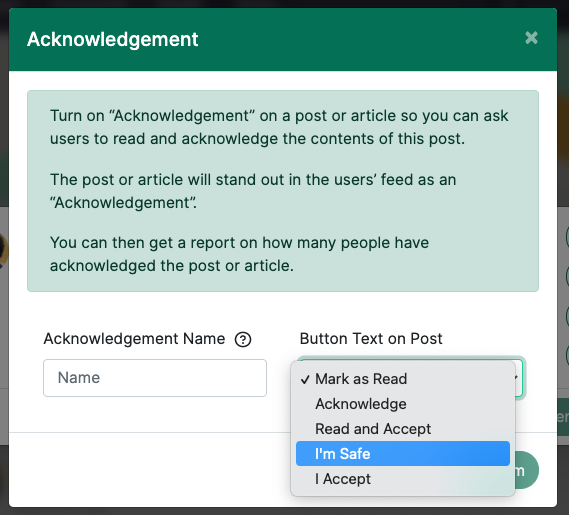 ---
Setting up Acknowledgement on an Article
In an article, click the 'Add Acknowledgement' button on the bottom right to set up an Acknowledgement.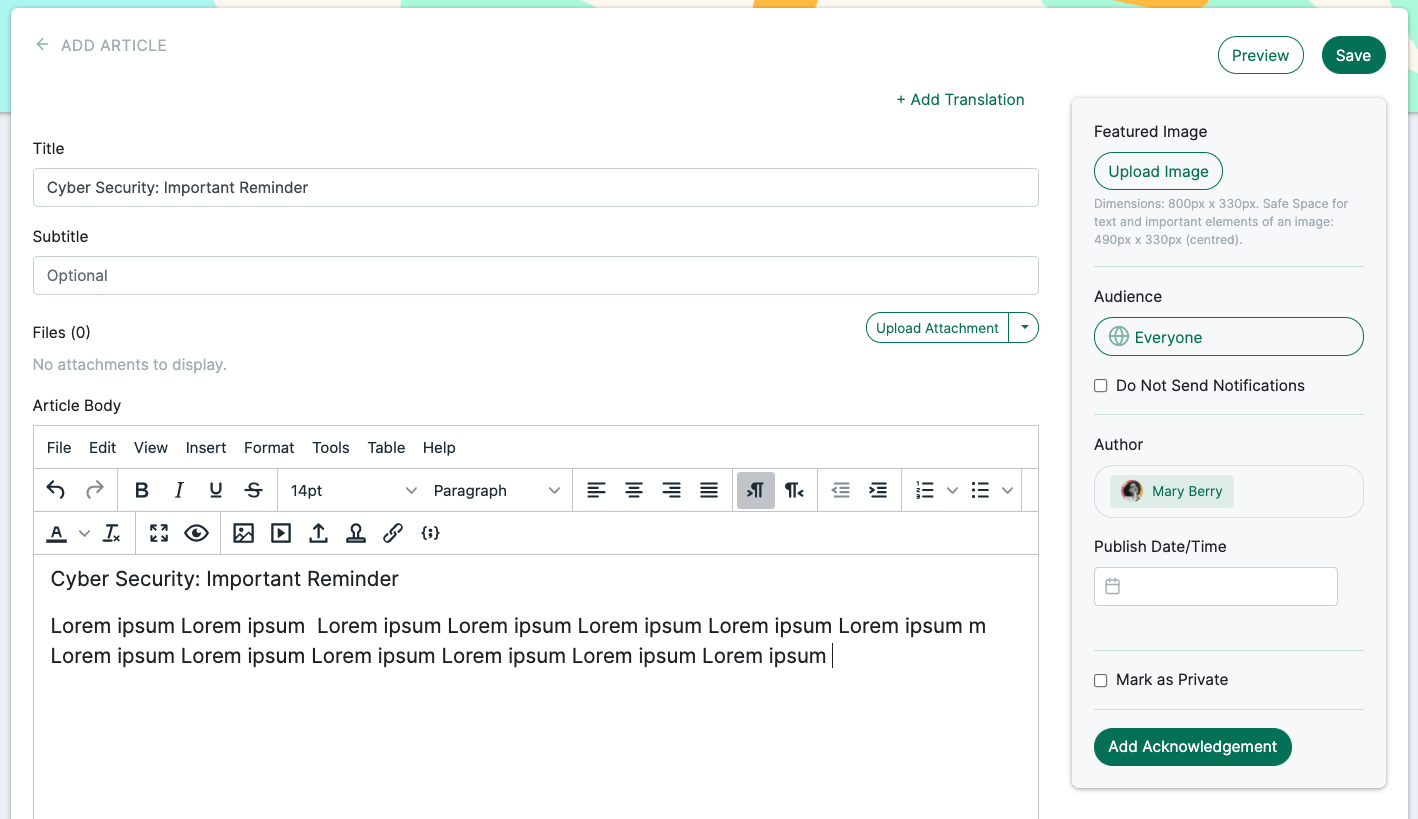 Once posted, the update / article has an Acknowledgment Required banner with an acknowledgement button for the user.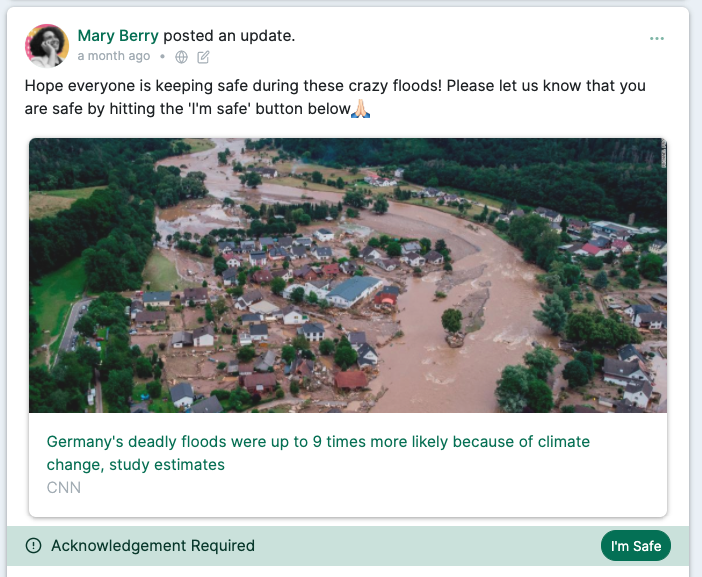 Clicking into 'view report' will allow the author to send a reminder to those who have not read the article/post.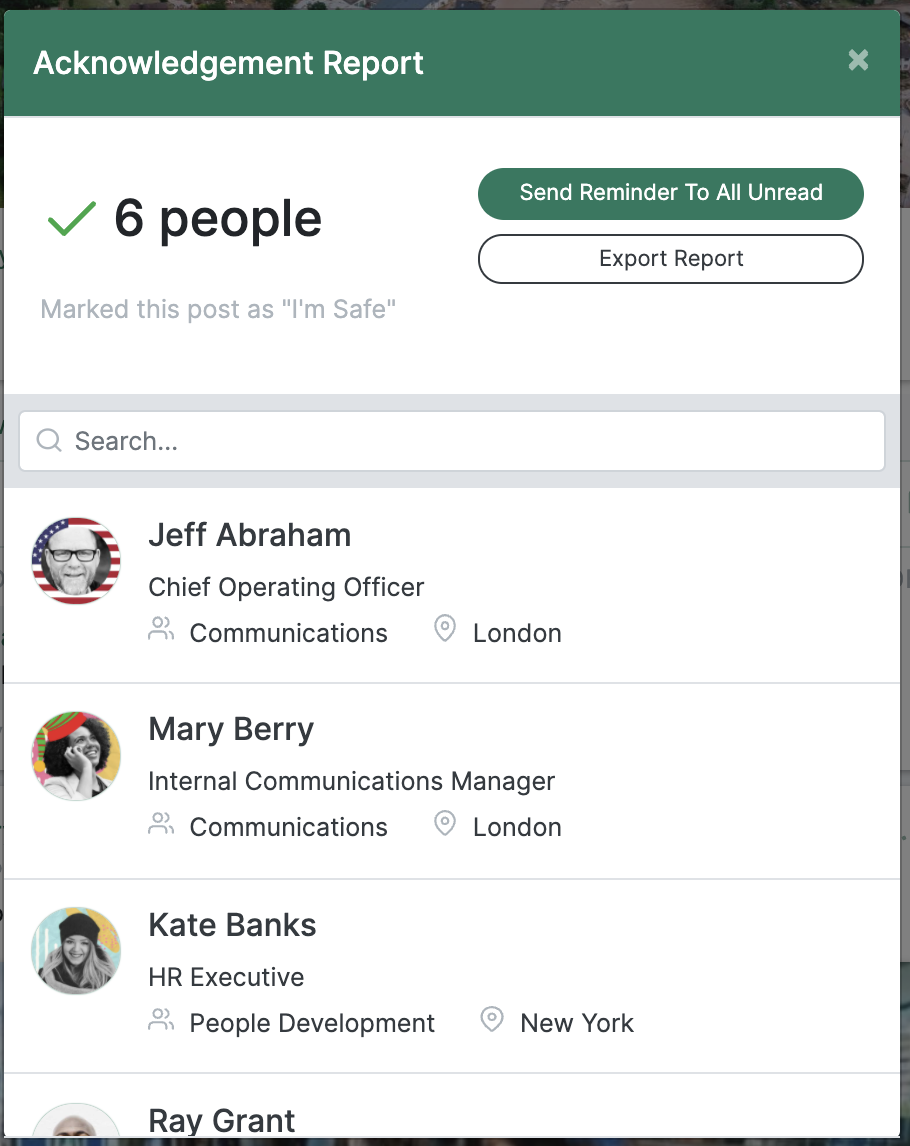 ---
Check out this article to see how you can View and Manage Acknowledgement Posts including how to export a list of users who have acknowledged the post/article.
---