Short bursts of video (ideally no longer than 60-90 seconds) can be a hugely powerful and memorable way to capture an update or tell a story. With a good smartphone, making professional-looking videos is very easy and straightforward.
---
Device(s): Videos can be uploaded to / embedded in a post on desktop and mobile
Roles / Permissions: Every user can share a video
---
There are 2 ways to share a video in a post:
Uploading a file (.mp4 or .mov)

Embedding a video (YouTube or Vimeo URL)
---
Uploading
.mp4 format is preferred, .mov is supported, .wmv is not supported

Optimal video dimensions: 1280x720

Make sure your video has a nice thumbnail so that it engages from the activity feed

Upload speed varies based on internet speed and file size. Do not refresh your browser / close the tab / close the app while uploading

Size must not exceed 5GB
Note: Only one video can be uploaded per post
On Desktop
click the "What's going on" box at the top of your Workvivo activity feed

type your message

select the "Upload a File" option

choose "Video" and select the video file

wait for the video to upload

choose your audience

Post when ready

once the video is posted, you will see a 'Please Stand By' message while the video processes. Your post is hidden from other users until the video processing has completed.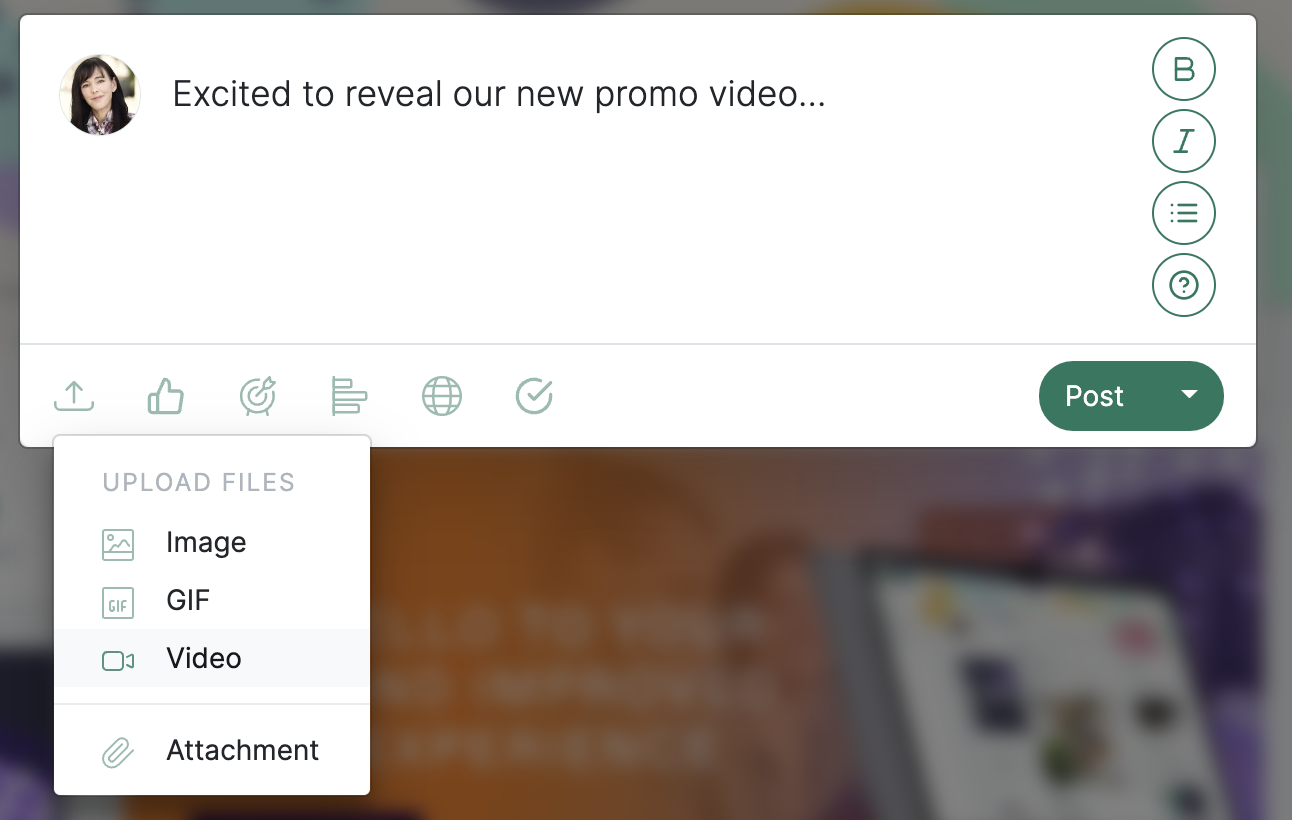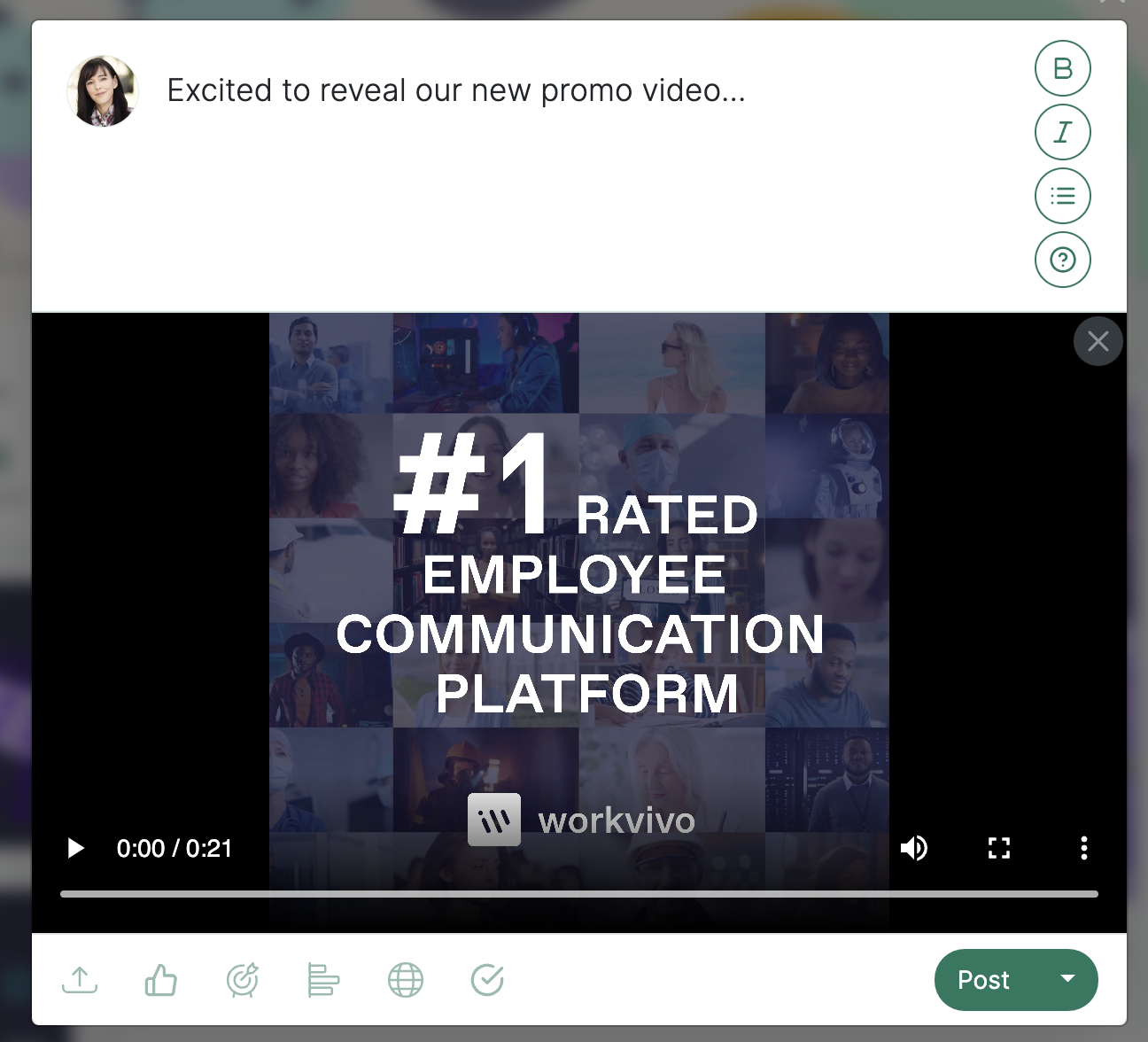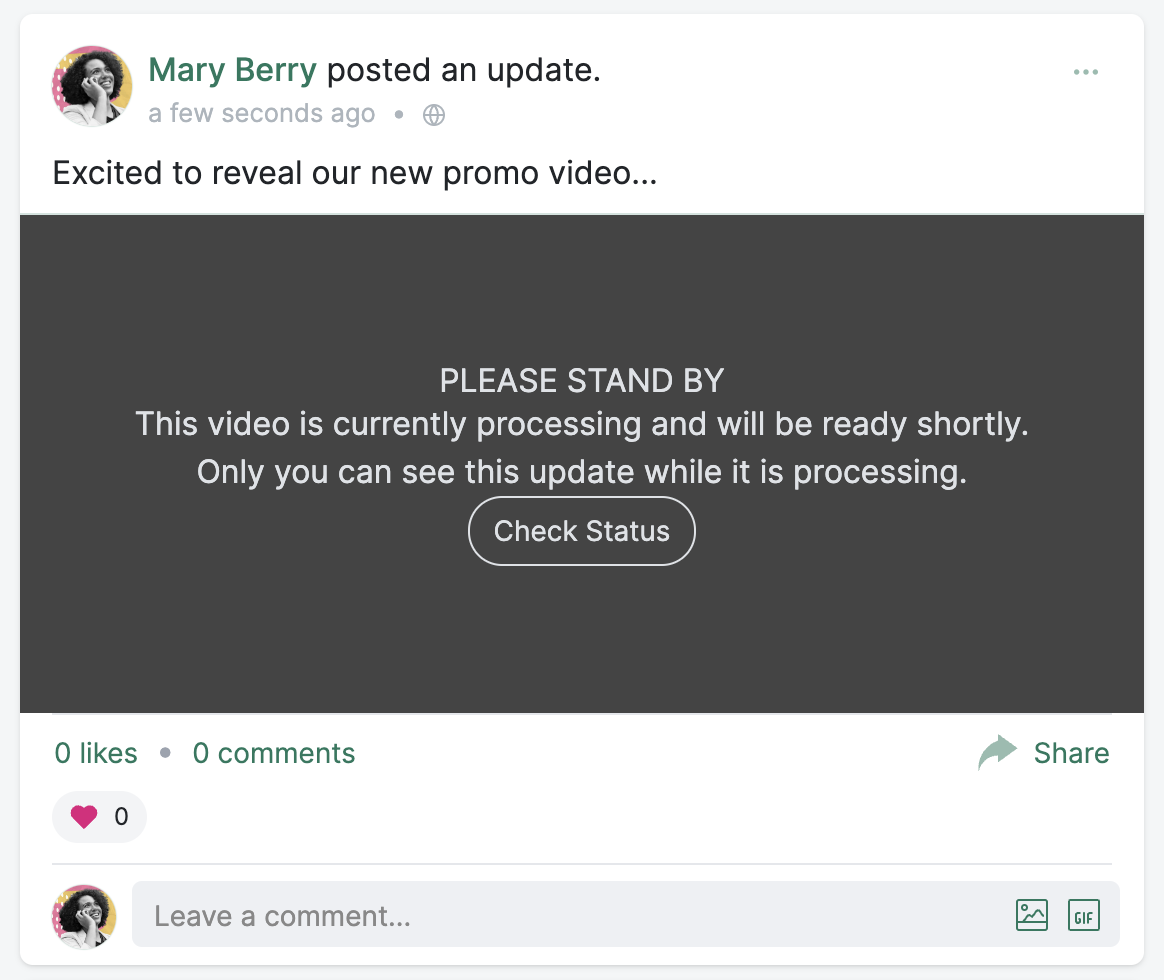 ---
On Mobile
Videos are uploaded by clicking the "Upload" button on the update creation window on the mobile app. You can then click "Upload Video" and browse your device library to find the perfect video for your shout-outs / value updates / polls.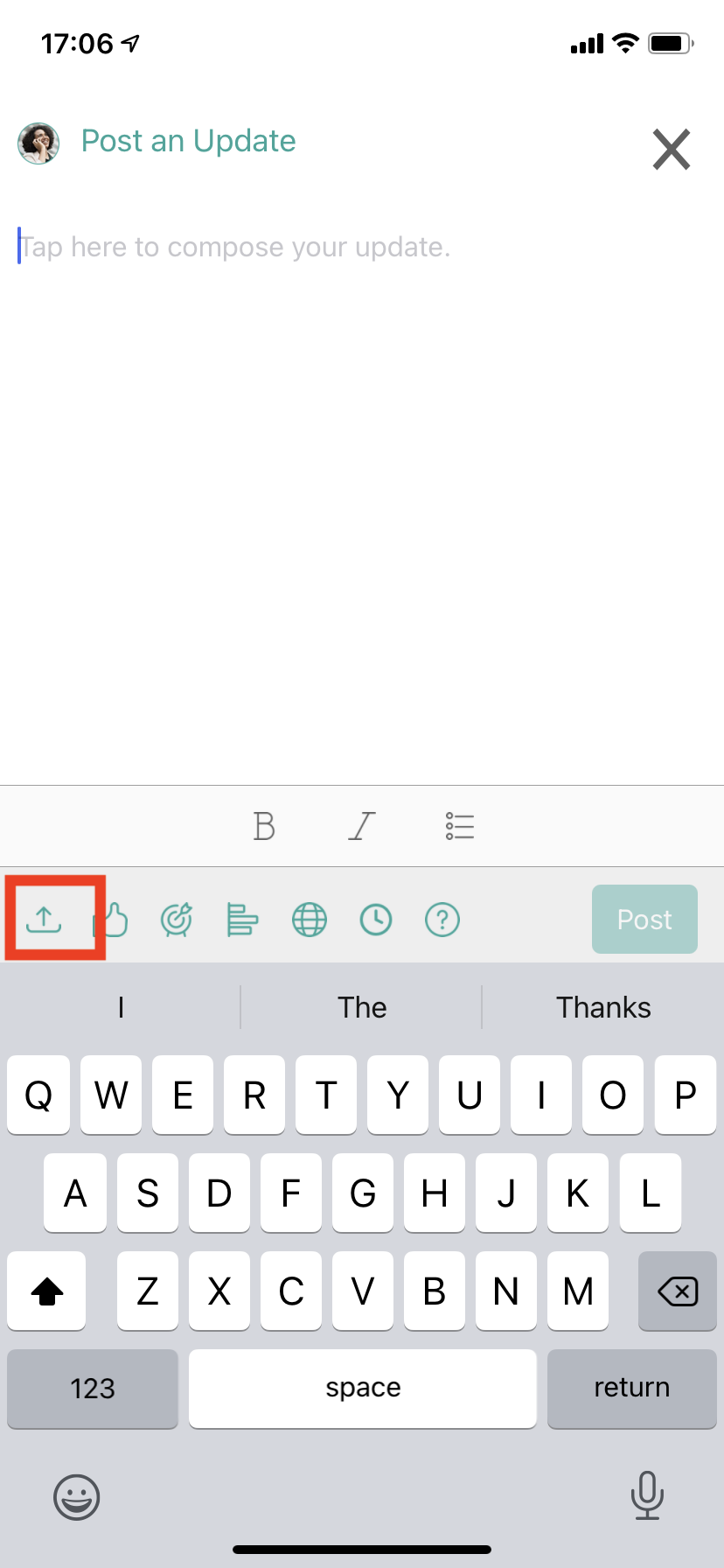 ---
Embedding
Videos can be embedded in a post if you paste the URL from YouTube or Vimeo. To embed a video:
Click 'What's going on?'

Type your message

Paste the URL

Wait a few seconds for the video to appear

You can delete the URL text to make it look neater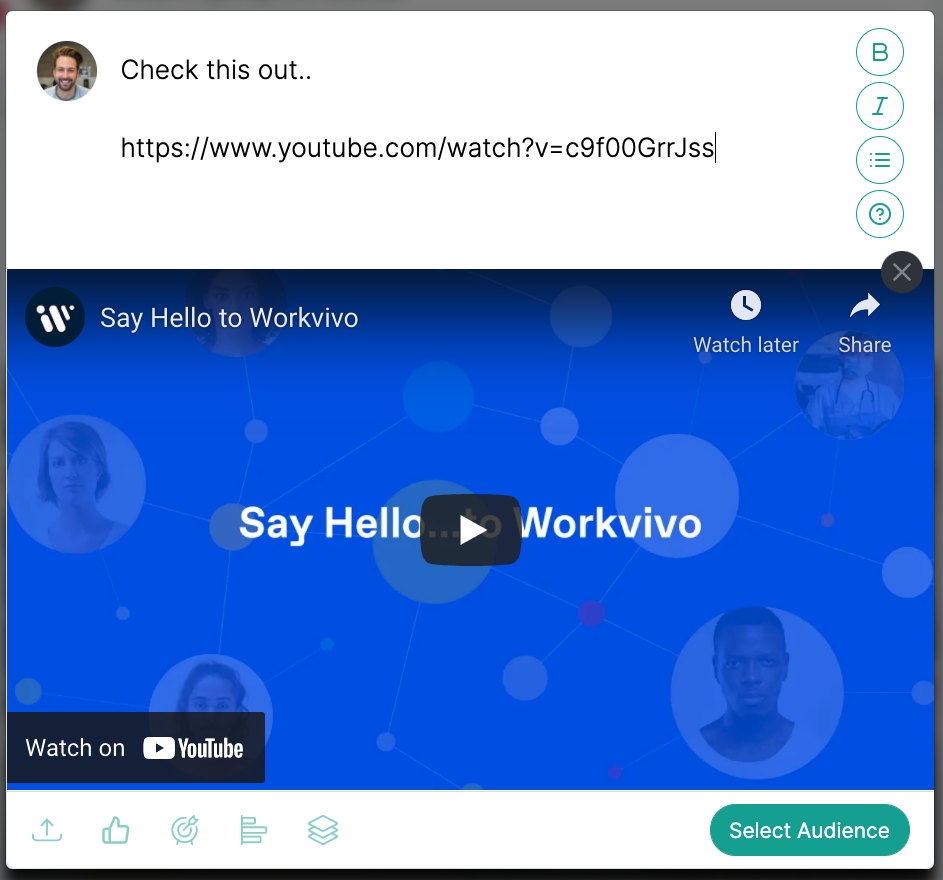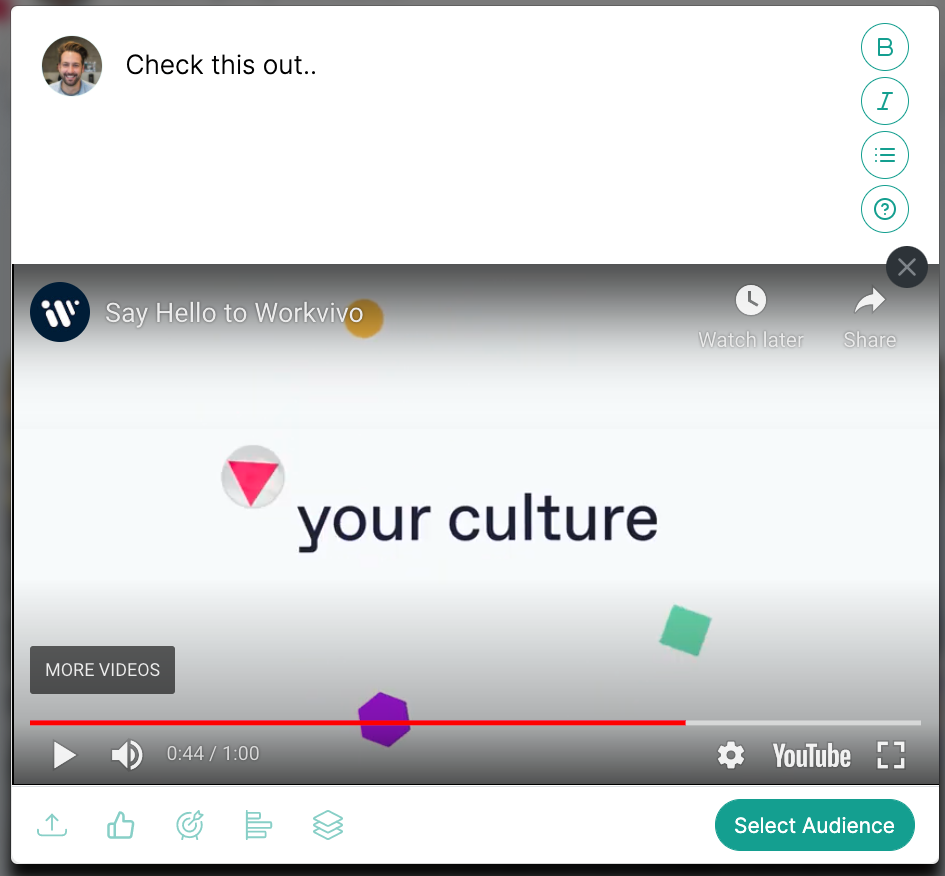 The video will now be available to play in-app.
---
Video Subtitles
Subtitles are available on videos uploaded to the feed. Once a video has been uploaded, the language spoken in the video will be automatically detected and subtitles for that language will display as an overlay on the video.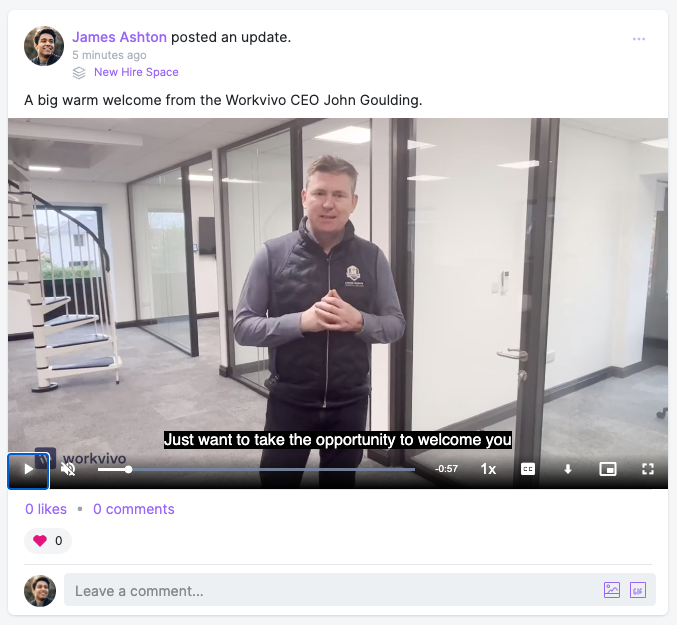 Subtitles will display by default but can be turned on/off directly from the video player using the X button.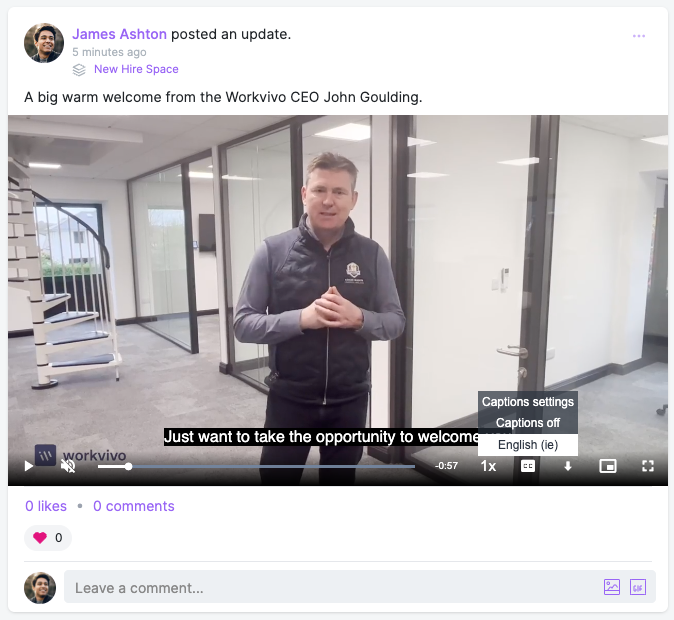 Please note:
The form of transcription provided on videos is subtitles and not close captions

Subtitles are machine generated and therefore may not always be 100% accurate

If the language can not be detected, or if the quality of the transcription is too low, no subtitles will display

Subtitles are not currently available on videos outside of the feed e.g. Gallery, Articles etc.

Subtitles will only display for the primary language detected

Translated subtitles are not yet available
---