Our full post editing capability gives you access to all editing tools after your post has been published.
---
Device(s): Desktop & Mobile
Roles / Permissions: All Users can edit their posts
---
On Desktop
Editing a post is easy! Forget to tag someone in a post? Want to add a company value to your already posted update? We all make mistakes so we have made the process as simple to use as possible.
Once you publish a post you can click the three dots and "Edit Post" to open up the Edit Post window.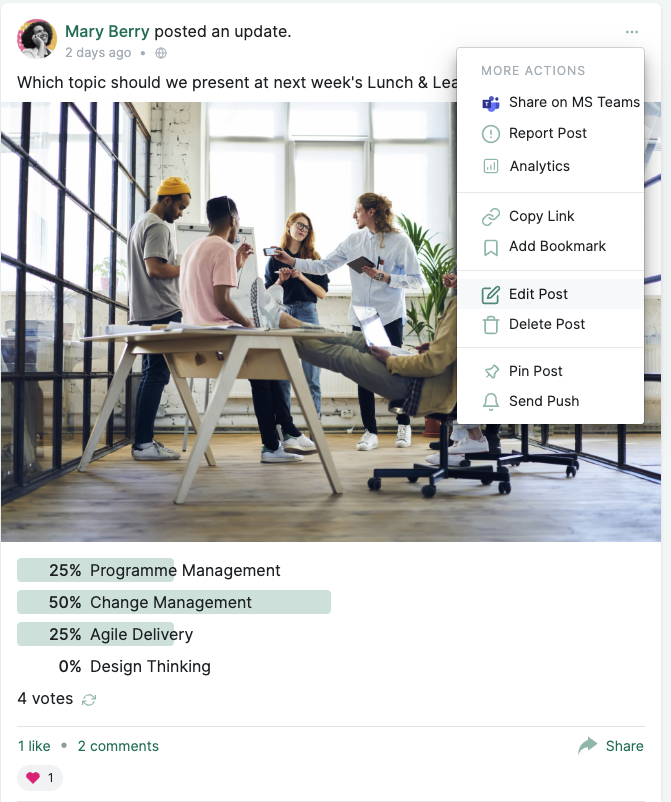 Here you have access to all the Editing tools you had when originally posting.
You can edit the text, add formatting, add/remove images, tag users, add an attachment, change the audience - the list goes on!
Note: if the original post did not include a shoutout it's not possible to add this when editing the post. You would need to create a new post.
If the original post did include a shoutout - once you edit the post you will have the ability to change who the shout is for and also add additional people- it's not possible to completely remove the shoutout from the original post.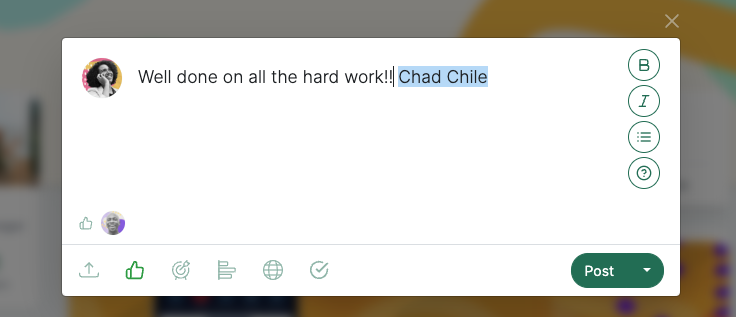 Once you are happy with your edits you can click "Save".
Note once a post is edited other users will see the pen symbol and the time it was edited at.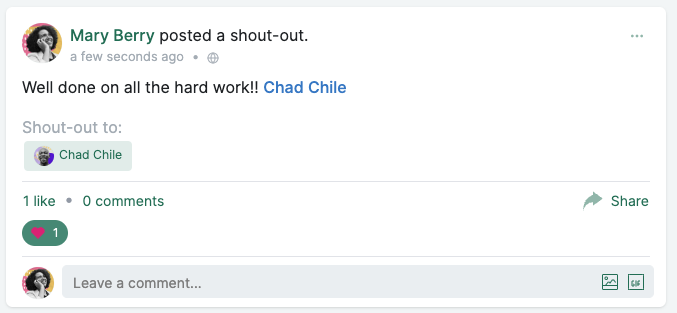 ---
On Mobile
The same logic as above applies on the Workvivo mobile App. Just click the three dots and Edit Post to open up the Editing window.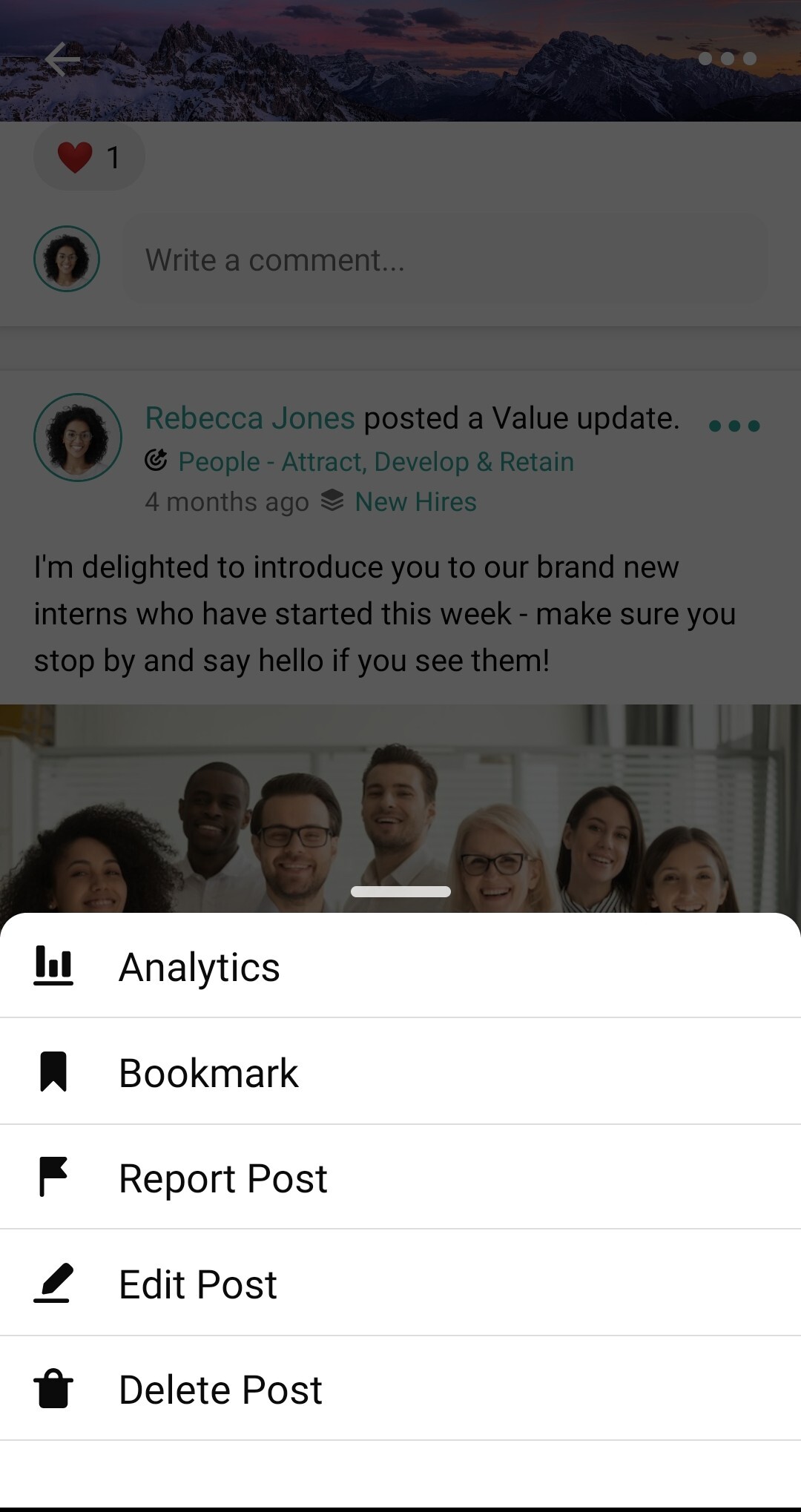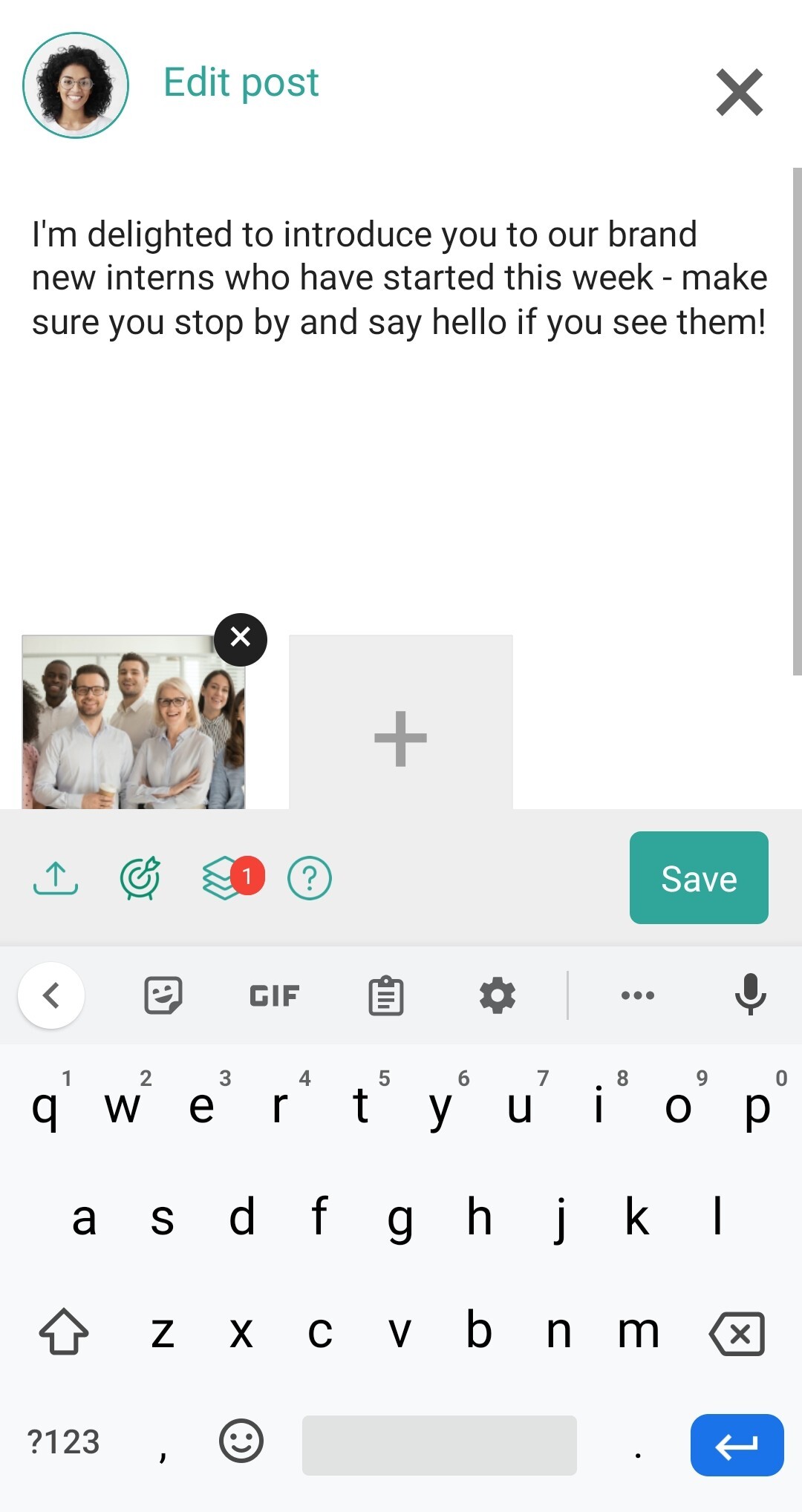 Happy Editing!