Organization and Location Settings
The default timezone for your organization can be set by an Admin under Administration > Localization > Timezone.
This will then be the default for all users.


Timezone can also be set for different locations under Administration > Teams >> Locations > Edit a Location.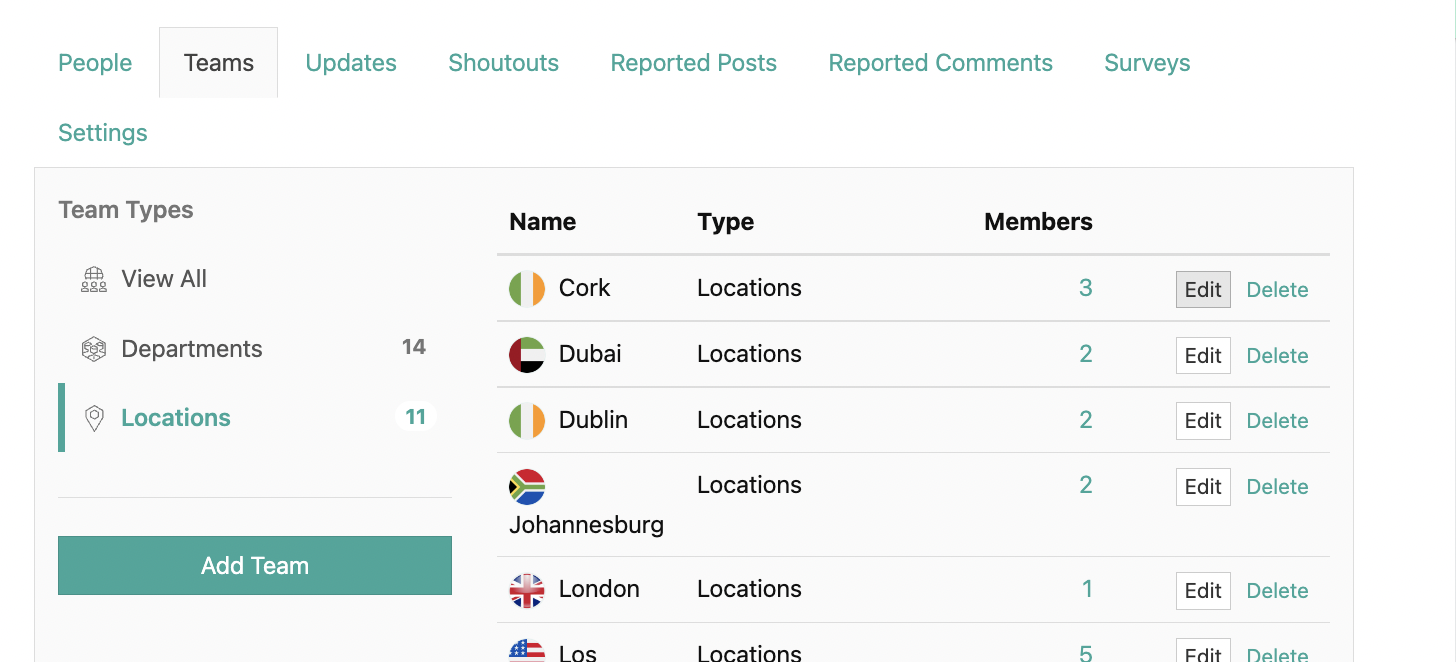 ---
User Settings
When users first log in, they are typically met with a 'Select your Timezone' screen as part of Onboarding.
This screen contains a list of common timezones.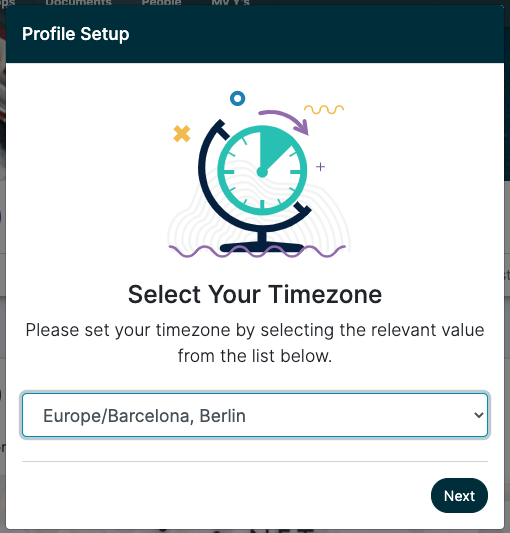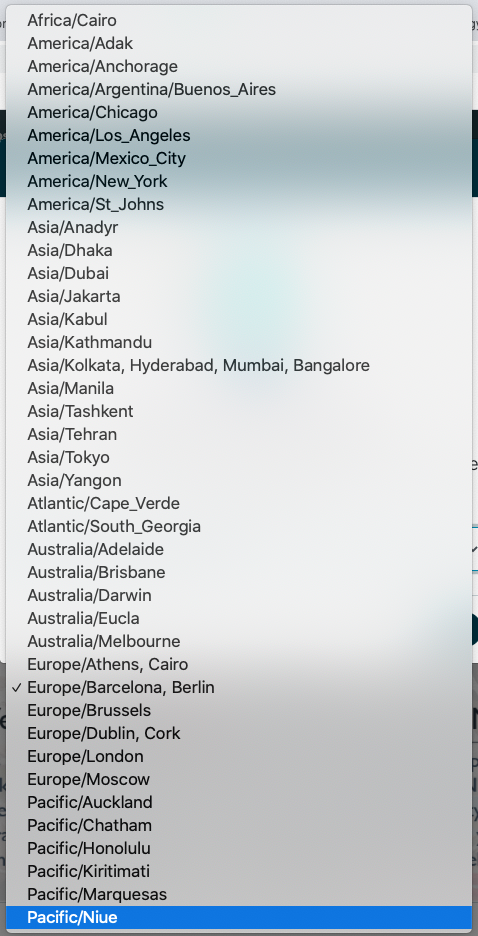 A longer list is available under Edit My Profile.
Each user can update their time zone under the User Menu on desktop at any time.