The activity feed is the heart or life-blood of Workvivo. All content flows into the main activity feed for colleagues to engage and interact with.
---
Device(s): Desktop / Mobile
Roles / Permissions: All user types can access the Activity Feed
---
About the Activity Feed
The Activity Feed in Workvivo has a familiar look and feel. It runs through the centre of your home page on Web and Mobile and is populated with content from a variety of sources. By default, the newest content appears at the top of the feed so you will see a constant stream of new content.
Your activity feed is tailored to you. You will only see content that is published to everyone, space(s) that you are a member of and the team(s) you are a part of e.g. department, location. You may also see content that posted by people that you follow. (Following is an optional feature that your company might not have enabled).
Admins have the ability to see space content in a feed, e.g., main activity feed or a people profile posts feed, when they are a member of that space. They will not have this ability within a space they are not a member of. This is applicable to all space types e.g. public, private, hidden.
Admins also have the ability to see Global and Team content on their feed.
---
Filters
You can apply a number of filters to your feed so that you only see content that is relevant to your preference.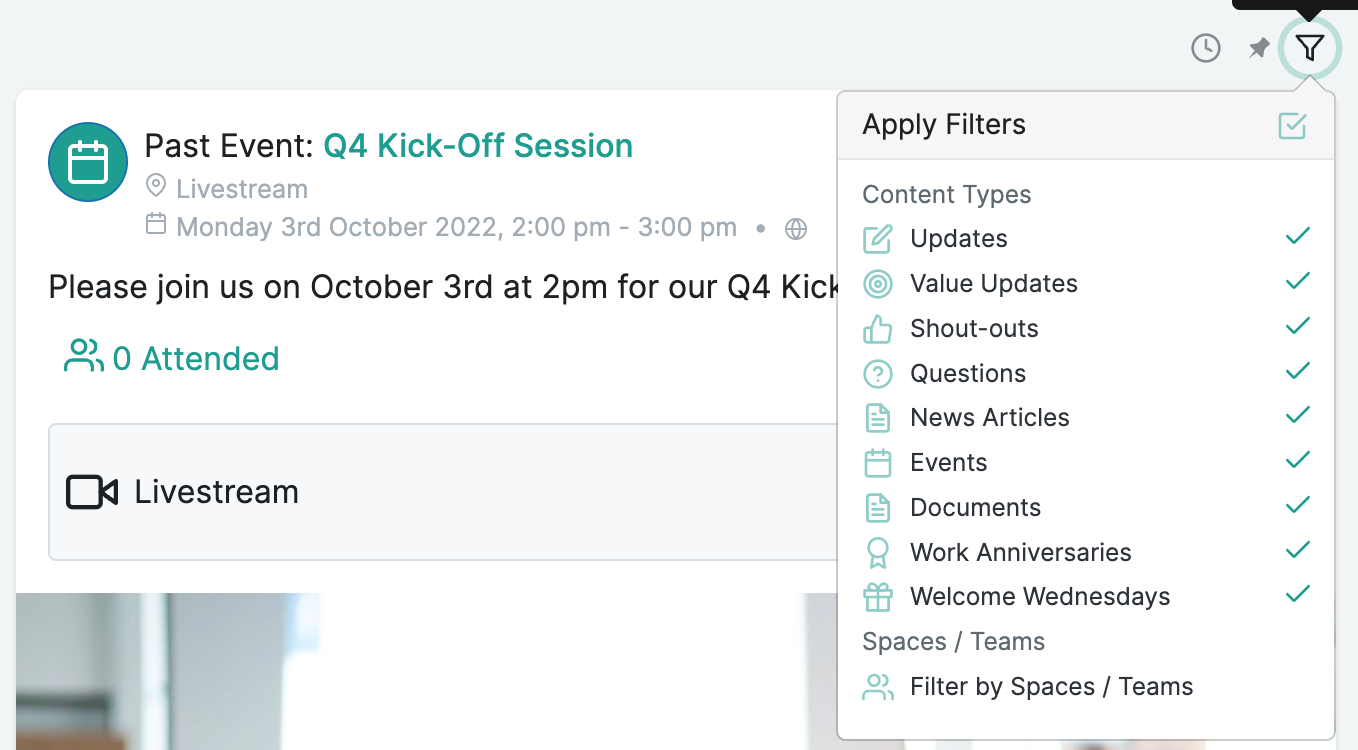 ---
Feed Filters
By default, your feed is filtered on Latest Posts - posts are shown in order of creation (newest to oldest).
You can select to filter by recently updated posts and bookmarked posts on Desktop and Mobile.
Recently Updated - shows posts that were most recently updated e.g. new comments

My Bookmarks - shows any posts that have been bookmarked by you using the
Desktop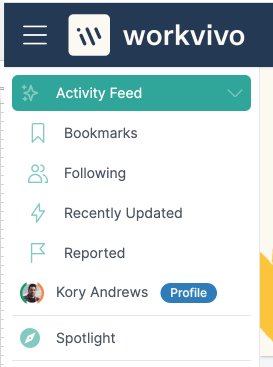 Mobile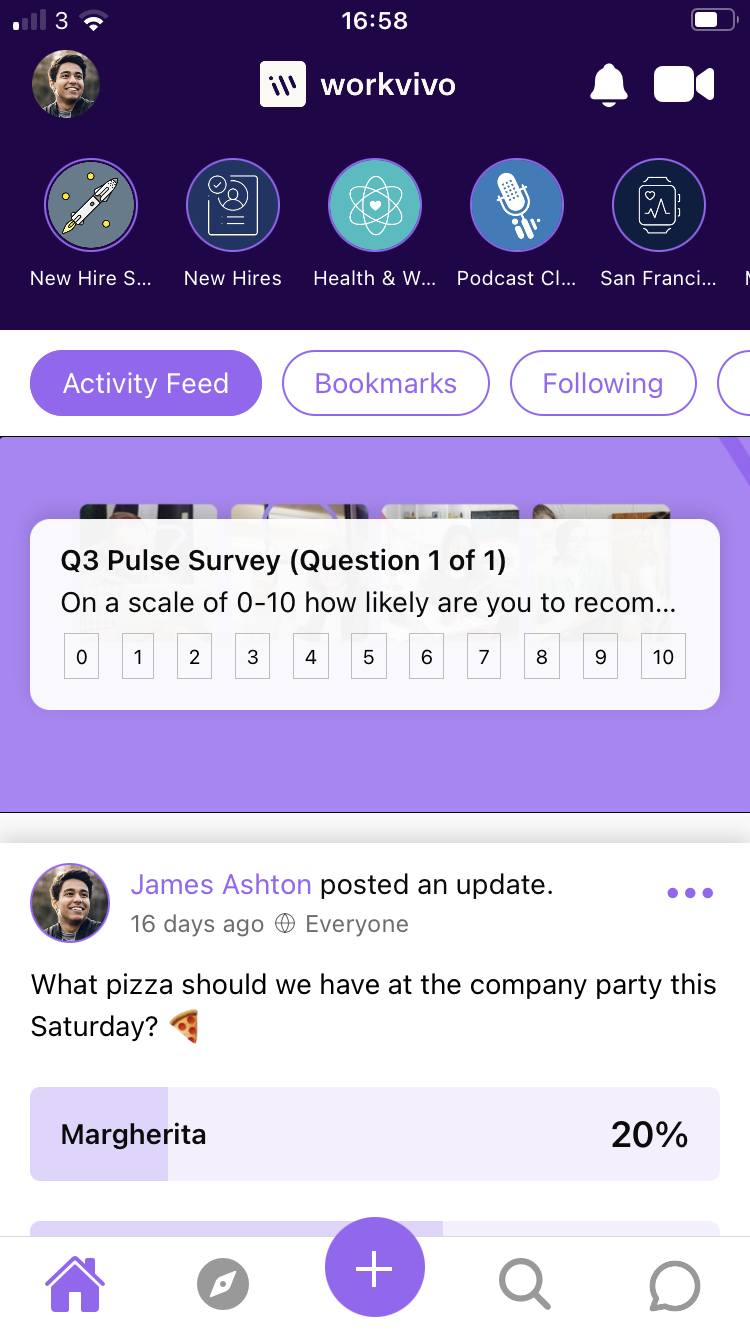 ---
Subscribing to Post Notifications
Note: This is an organization setting so it might not be switched on for your company.
If it is switched on, and you comment on a post, you will be notified of all new activity on that post.
When scrolling, there may be a particular post that is interesting to you but you may not wish to comment on it. To stay in touch with the post, you can select to subscribe to that post so that you will receive a notification when there is new activity on that post.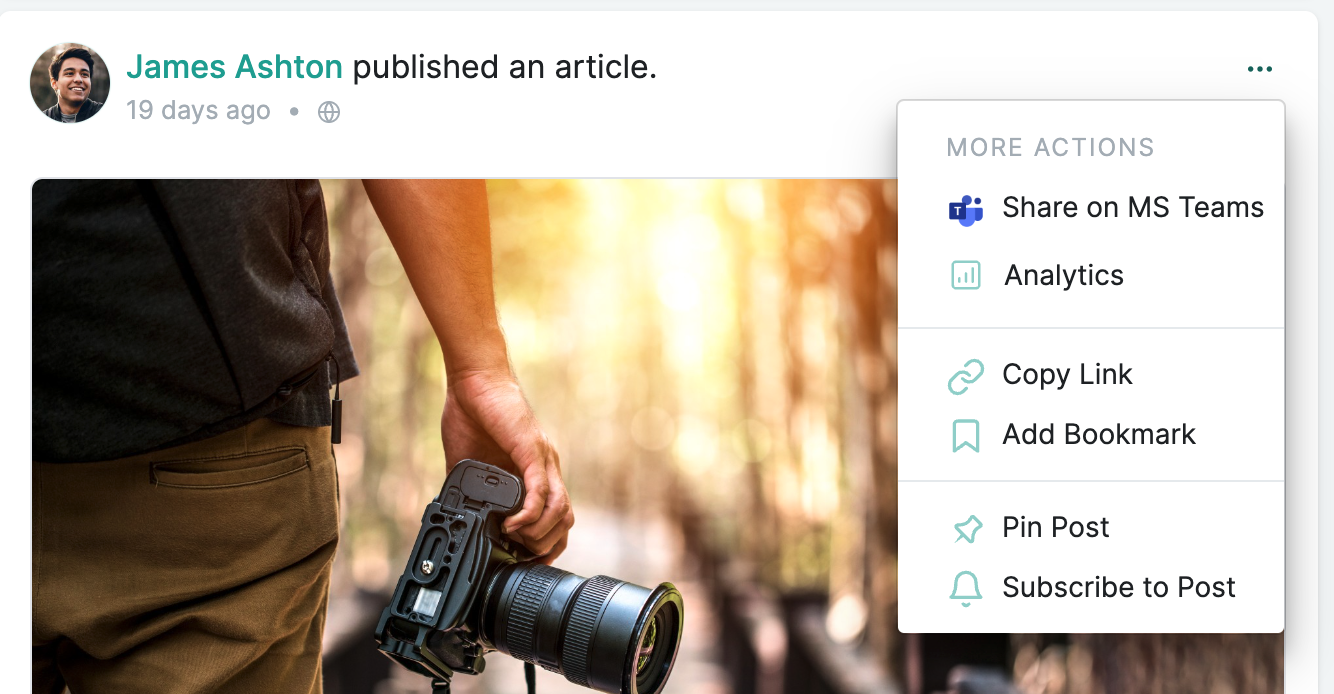 ---
Content Moderation
From the main feed, Admins can easily review content. Should moderation be required, Admins can delete any post. Check out this article for more information on deleting content and the moderator role.
To support moderation, Admins can also see content that is posted to Team audiences, even if they are not a member of that team.