The Side-Navigation Bar keeps keeps all filters and access to other options in one location.
---
Devices: Desktop, Mobile
Roles/Permissions: Any user can use this tool
---
Side Navigation Menu
The Side-Nav is a collapsible menu whose main purpose is to make it easier for users to navigate through content and filter feeds. By default the Side-Nav is closed but will save the users preference locally if they prefer to have the menu open.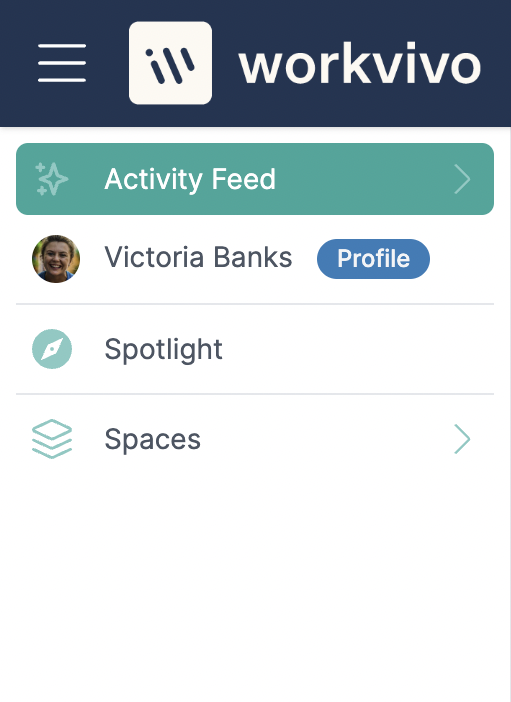 The Side-Nav contains the following options and sub options:
Activity feed with collapsible menu - by default this menu will be closed - containing activity feed filters

Profile page

Spotlight

Spaces

selection page with a collapsible menu - by default this menu will be open - containing a list of spaces the user is a member of
Note: Spaces are ordered by most recently updated. Spaces with new content since the users last visit will see an indicator to represent this.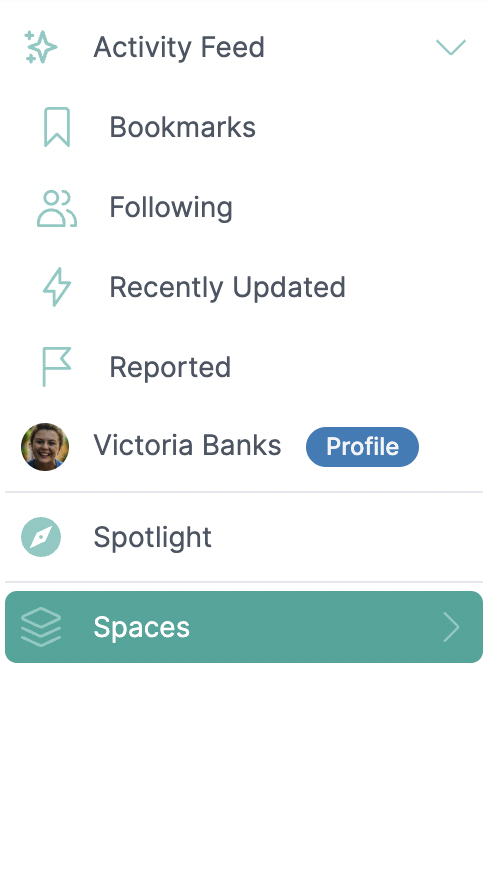 ---
Mobile Usage
This feature appears on the mobile app, however the interface is different to the desktop version.
In the app, options such as Activity feed, Bookmarks, Following, Recently Updated, Reported, and Pinned are all displayed at the top of your screen just above the Activity Feed. You can view all these options by scrolling left and right.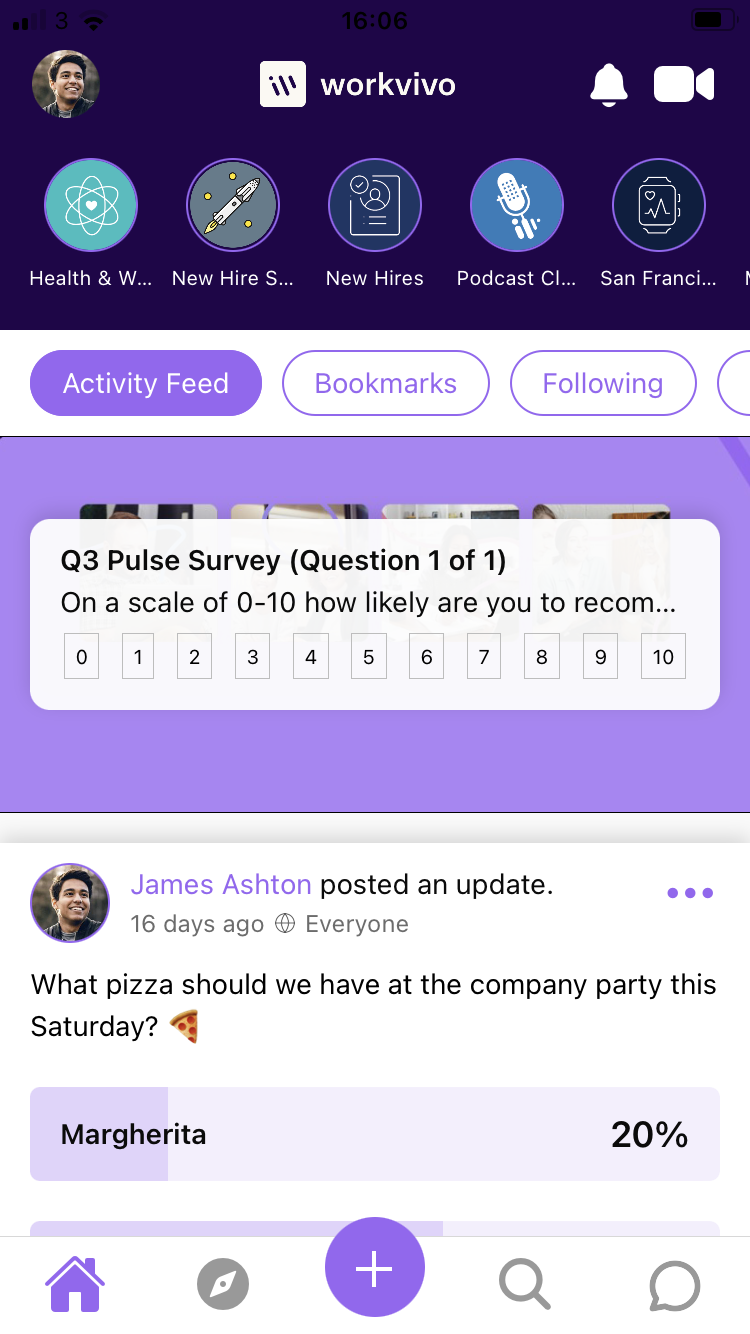 The avatar in the top left opens the Side-Navigation Bar with alternative options such as: Spaces, News, Events, Podcasts, Pages, Apps, Documents, Gallery, and more.