Space Roles
Workvivo supports User-Based Access Control meaning that there are different roles and permissions available to users. Within Spaces, there are a number of different roles available. These include:
Space Owners

Space Admins

Space Moderators

Space Member
To learn about the different roles, you can open the Space Roles glossary from the Manage Access section of your space.

Click on the ? icon beside 'Filter Members by Role' and the Space Roles glossary opens.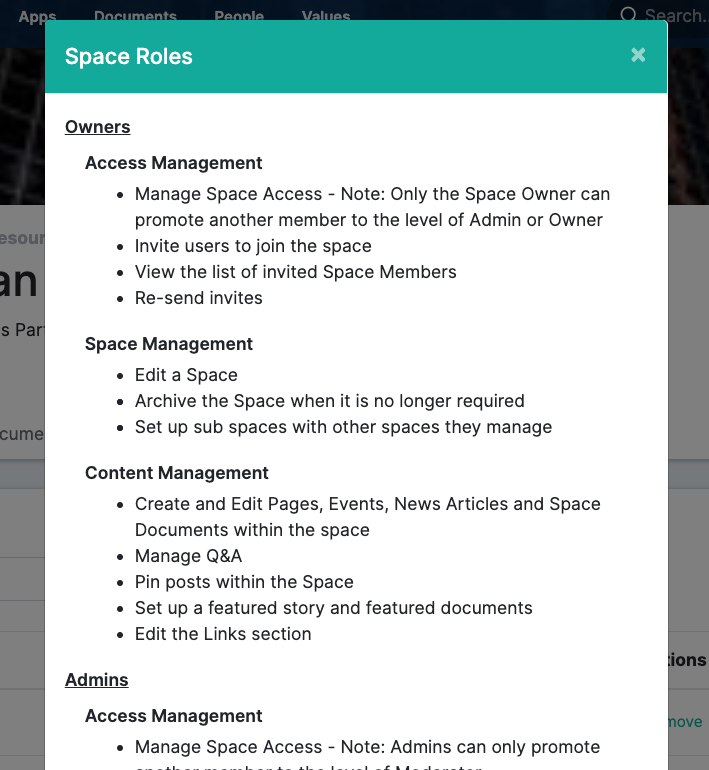 ---
What is a Space Owner?
A Space Owner owns the space, they have the highest level of permissions within a space.
They can manage space security, invite new members, edit the space settings & details, view analytics, etc.

They can also:

Publish news articles

Create events

Create pages

Create space documents

Update the Links section

Note: General space members cannot create / edit the above.

They can set up sub-space relationships between the spaces they manage.

The Space Owner can archive the Space if it's no longer required.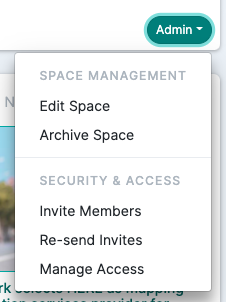 What is a Space Admin?
A Space Admin can do everything a Space Owner can with the following exceptions:
They cannot archive the space

They cannot promote members to the role of Owner or Admin
---
What is a Space Moderator?
A Space Moderator can invite users to join the space and pin posts within the space.
---
What is a Space Member?
A Space member has general access to participate in the space e.g. post updates, create space documents, ask questions.
Note: If posting is restricted to space moderators, admins, owners - a member can only like and comment.
---
What permissions are available to System Admins or Space Managers in Spaces?
Regardless of who the Space Owner or Space Admin is of a space, System Admins and Space Managers can:
Manage Space Access - Remove a member or promote a member to a higher role (Note: they cannot promote themselves)

Invite colleagues to the space and view the list of invited Space Members

View Space Analytics

Edit a Space (details, imagery, type, posting controls etc.)
Note: If it's a private space, system Admins and the overall Space Manager will be able to action the above without seeing the space content.
---
Managing Access within a Space
Once colleagues have joined your space as members, as a Space Owner you can promote them to another role within the space if needed. Admins can also support with this task.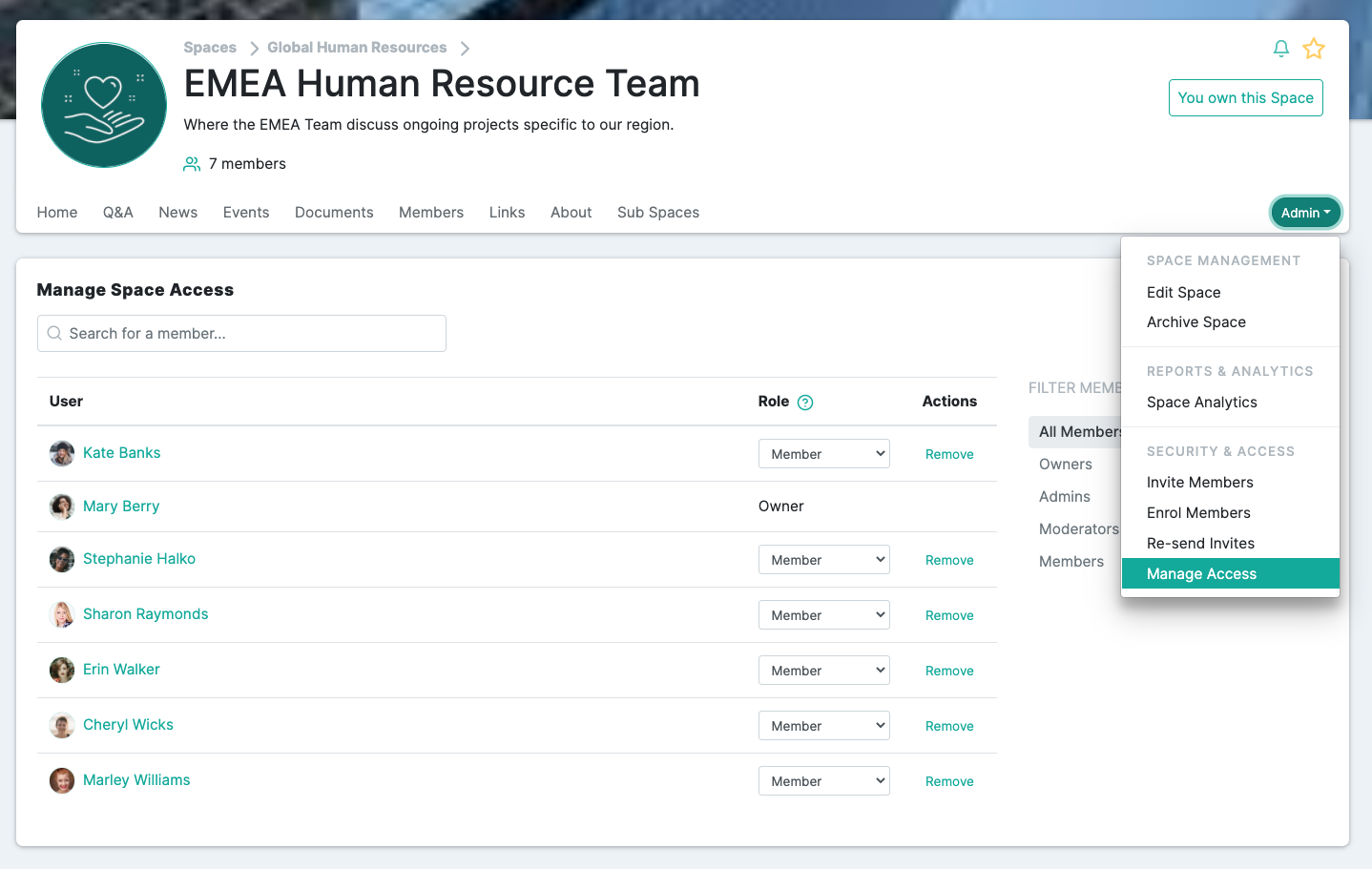 Go to the Spaces section

Open the Space

Click the "Admin" button and then "Manage Access" from the drop-down

Change the role type for any member

You can also remove a member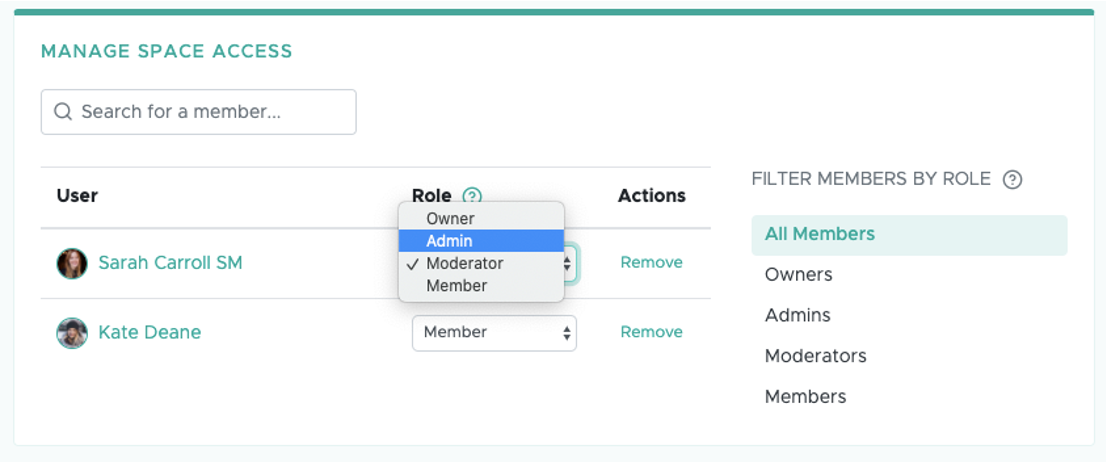 Note: Only the Space Owner can promote another member to the role of Owner or Admin. An Admin can promote someone to Moderator only.