Space Documents are article style pieces of content that can have attachments, encouraging knowledge sharing and useful resources within Spaces.
In a space you have 2 options:
Create a space document that appears as a post in the space feed and main feed of the space members when published - continue reading below to learn more!
Create a file that is stored in that space but no post is created when it's saved - read this article for more info
Note: Space Documents are separate to the Workvivo system Resources > Documents section. Read here to understand the differences.
Space Documents can also be saved within folders for better organization and easier discovery. To learn how to set up folders in Spaces, read this article.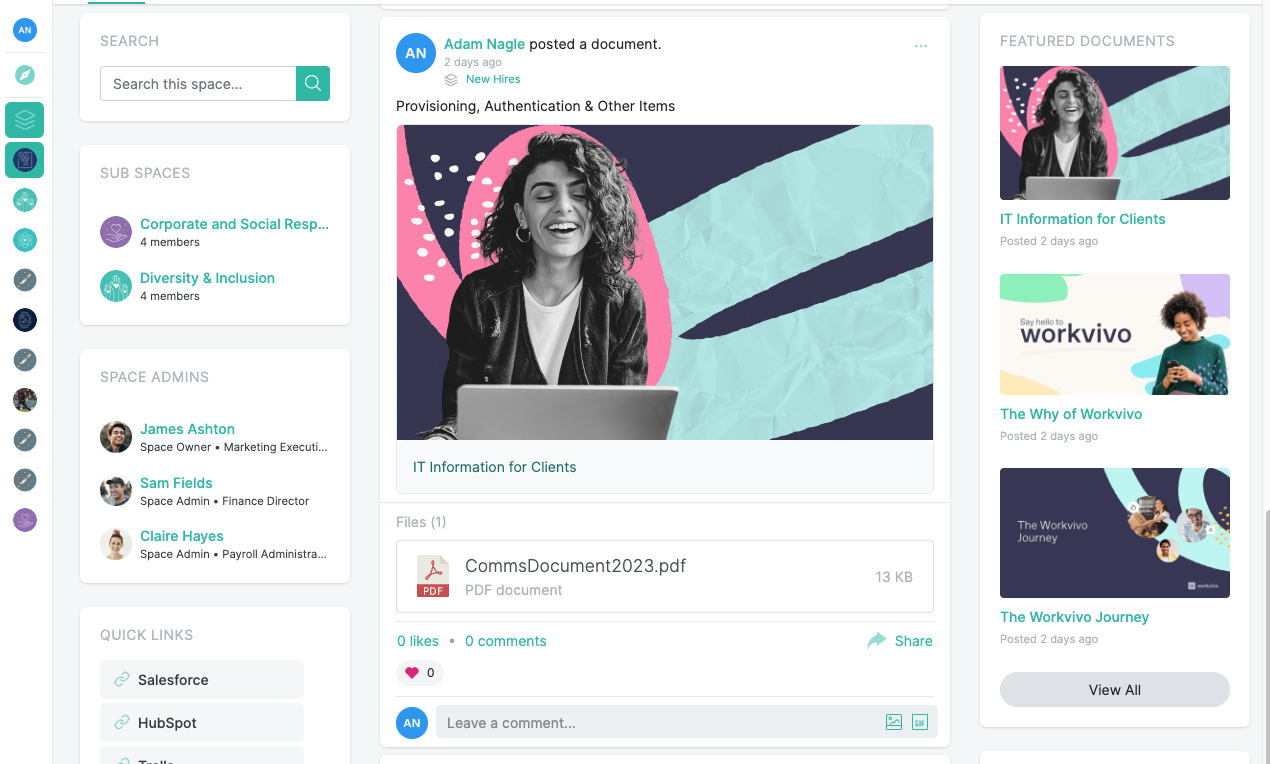 ---
Device(s): Desktop
Roles / Permissions: Space Owners / Admins can create a Space document
---
Creating a Space Document
From the Space Navigation menu within your Space, click on Documents

Note: If you can't see the Documents tab in your Space, open the Space Admin menu and click 'Edit Space'. Toggle on Documents and save your settings.

Click "Add" and select 'Space Document' to create a new space document post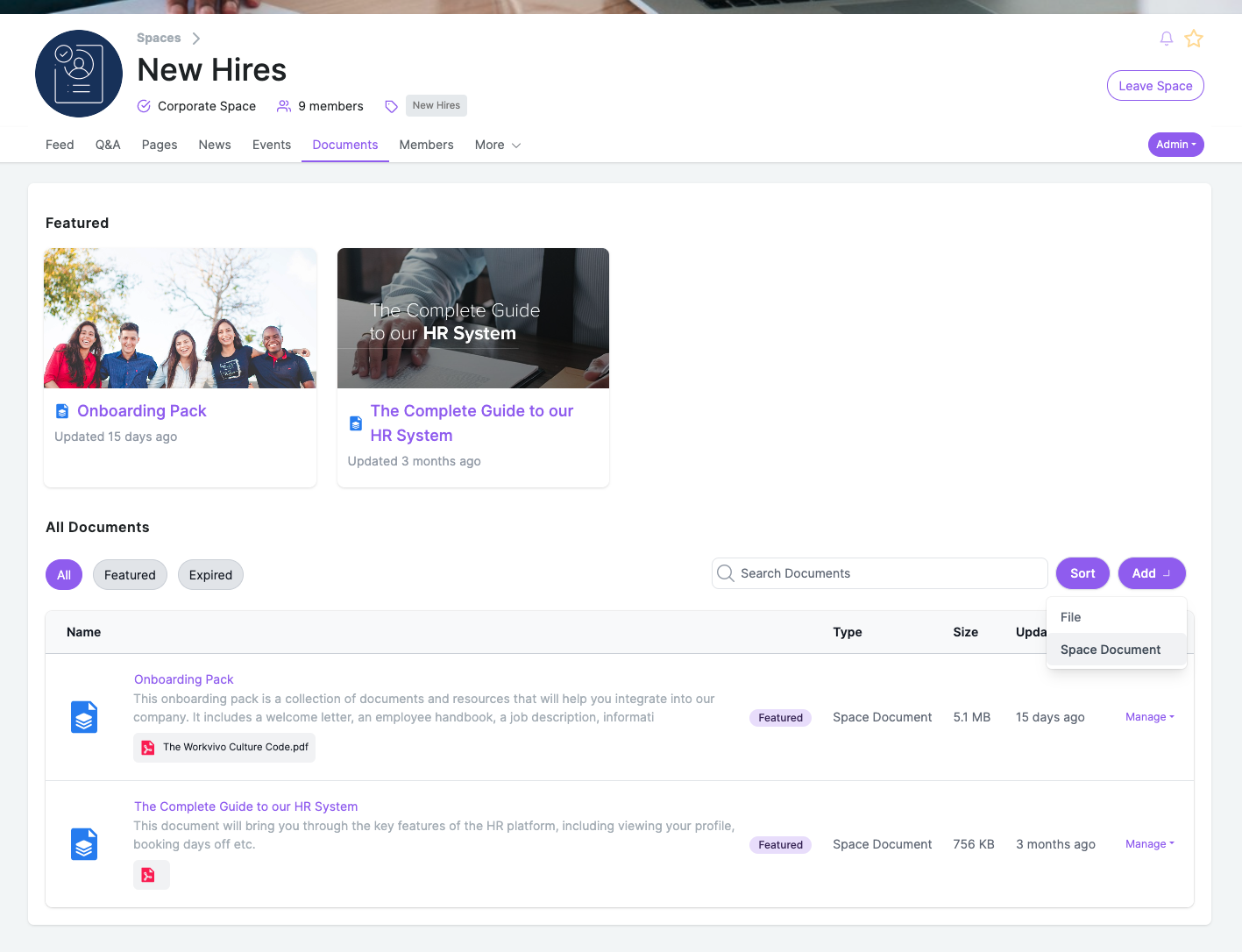 Populate the Title and Description - these will show in the post on the feed when the document is saved

Upload a file attachment if desired

Add the Page Content - this does not appear in the feed. A user needs to click on the document title to see the contents. You can format the text, embed images, embed videos, add hyperlinks etc.

Upload a landscape image for the cover image, recommended dimensions are 800px x 330px

The audience is pre-selected as that space

Choose a folder location as a home for this Space Document in the Space's folder structure if you wish

To learn how to set up folders in Spaces, read this article.

Tick the Featured Document checkbox if you want the feature or promote the document

Click "Save"
---
Featured Documents
Featured documents and links will appear in the below areas:
In a Featured Documents widget next to the space activity feed on web

In the Featured carousel at the top of the Documents section within the Space
Note: If you didn't check the 'Featured Document' checkbox when creating the document, you can choose to feature a space document at a a later stage by selecting 'Feature' from the Manage menu.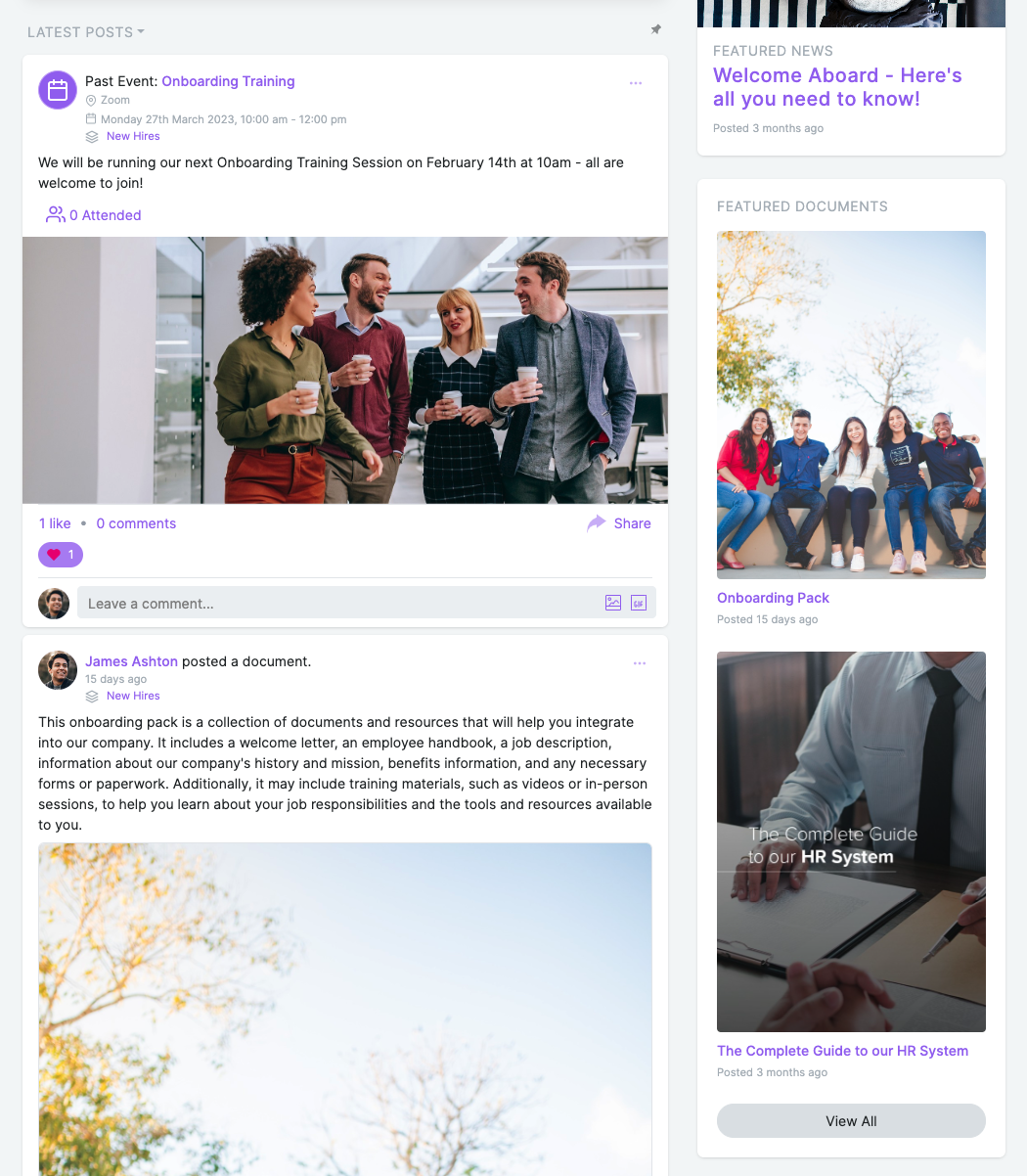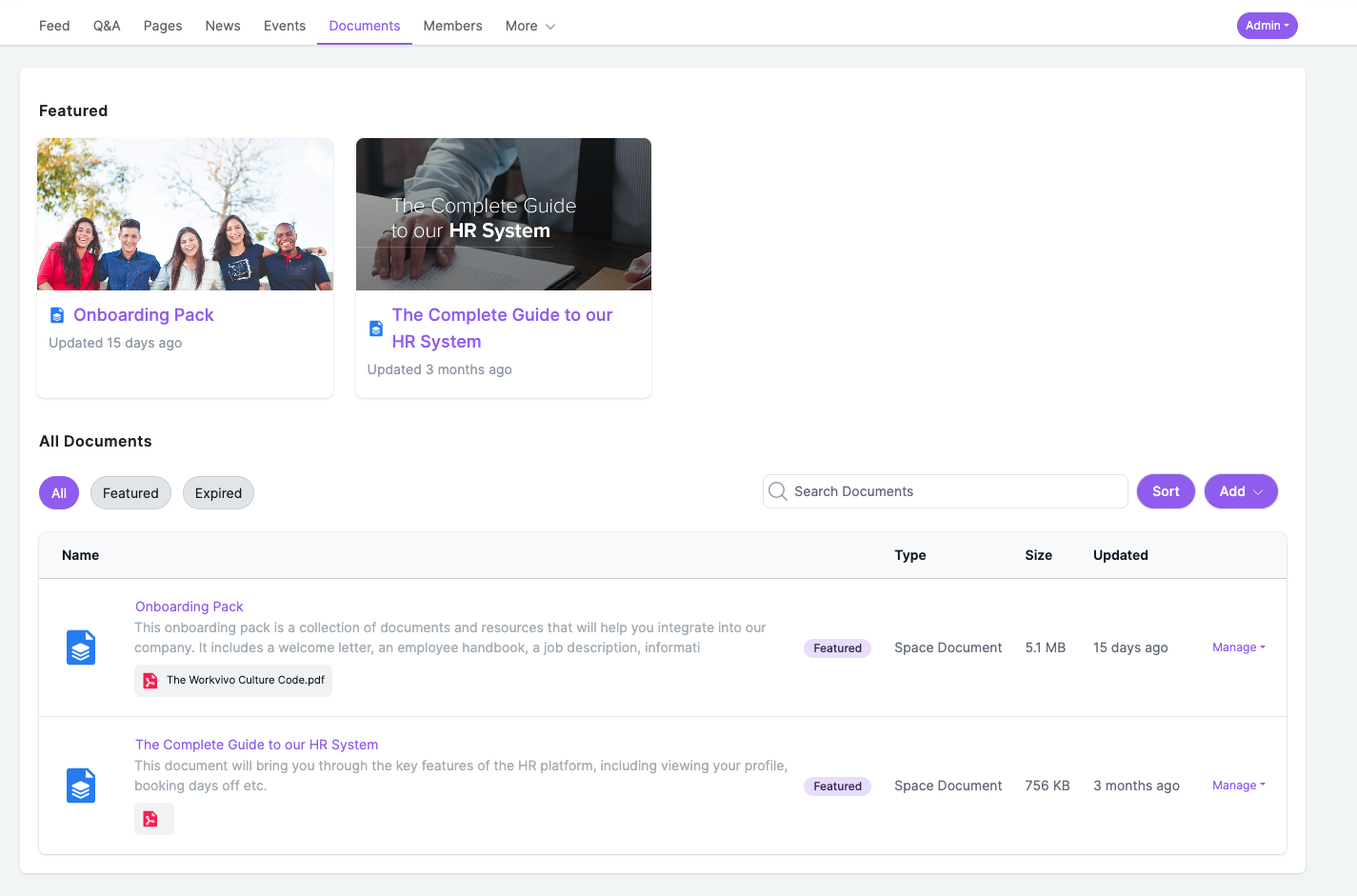 ---
Viewing Space Documents
Space Documents appear in the Space feed and main activity feed for members of that Space. They can also be found under the Documents section within that space - either listed at the top level or within a folder.
Note: If you want to add documents to a space but don't want a post to be created, or simply want to create folders for your space documents, click here to learn more about adding files, links and folders to your space.
---
Editing or Deleting Items
You can edit your space document at any time.
Open Documents and click 'Manage' beside the document you wish to edit

Click 'Edit'

Edit as required and click 'Save' when ready

To delete an item, click "Delete" from the same drop down menu.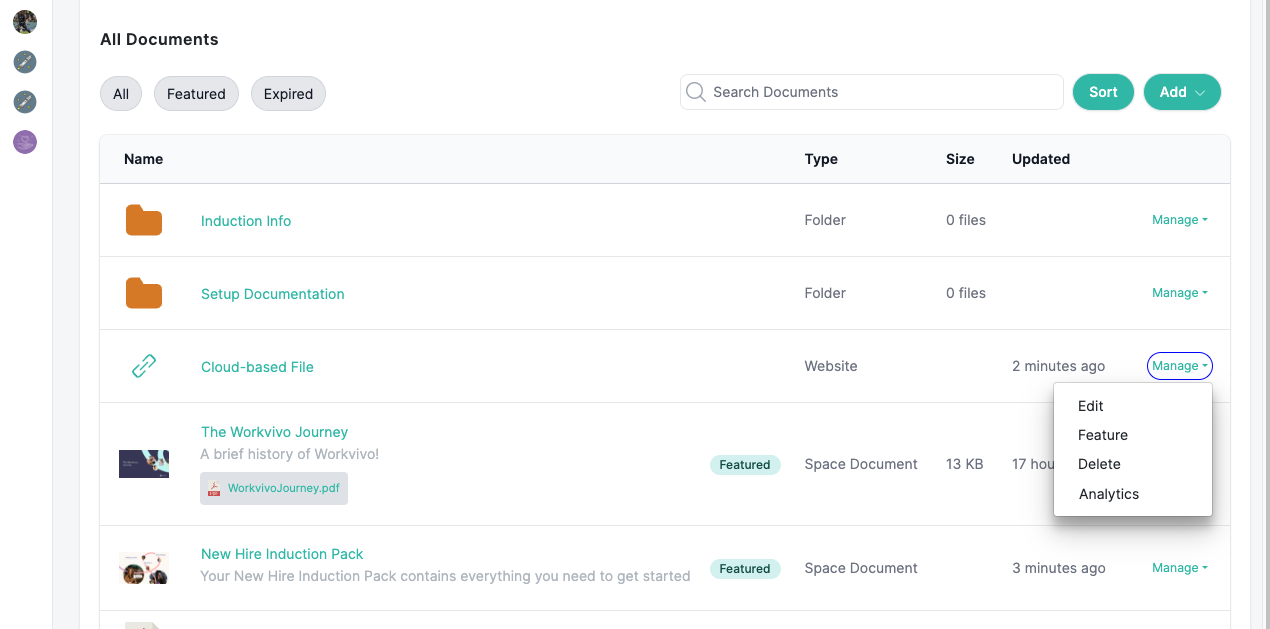 ---
Monitoring Space Document Analytics
You can view Content Analytics on each Space Document to better understand its reach and engagement. Open analytics by clicking the "Manage" dropdown on any item in the Documents table.