Global Pages give colleagues quick access to web content across your organization.
There may be content relevant to all employees that needs higher prominence on your Workvivo platform than Pages within a space. Examples could be:
Company information

Company glossary

Company Mission, Vision and Values explained

Leadership team overviews

Cross-company initiatives etc.
With global pages, you have the option to create Pages that are visible to all and easily discoverable, living in the 'Explore' tab on the top navigation bar.

---
Device(s): Desktop and Mobile
Roles / Permissions: Admins, Editor, Global Pages Editor
---
When to use Global Pages
Global Pages is a suitable content type for displaying more static "top down" big picture Company News.
Global Pages are best used for content that has a longer shelf life and content that is more static, long form, with text and images - content that would typically have been displayed as a web page on an Intranet/CMS, or may have been published as a News Article.
Examples include: "About Us", "Our Leadership Team", "HR Hub" and "IT Hub" pages.
Take the IT Hub for example: a Global Page could be the way for the IT Team to provide your organization with access to IT information in an easy to access and consumable way, without the need of managing membership or different content types within Spaces.
Other use cases include ongoing campaign promotion e.g. Great Place to Work campaign, Peer Award Nominations, or an employee referral programme.
---
Page Management
From Explore, open Pages

Click 'Create a Page' to open the pages editor. From here populate the title, subtitle and page body fields

Further pages can be created by clicking 'Create Subpage' in the 'Page Management' section

Once the page is created and published, you can also access detailed Page Analytics in the 'Page Management' section.
For more detailed instructions and tips on creating and editing Pages, please refer to this article.
Note: In the below example, we have selected the "Deck of 2 Cards" template when creating the page. You can find this by going to the Pages editor and selecting 'Insert' > 'Insert template...' and selecting your chosen template from the dropdown menu.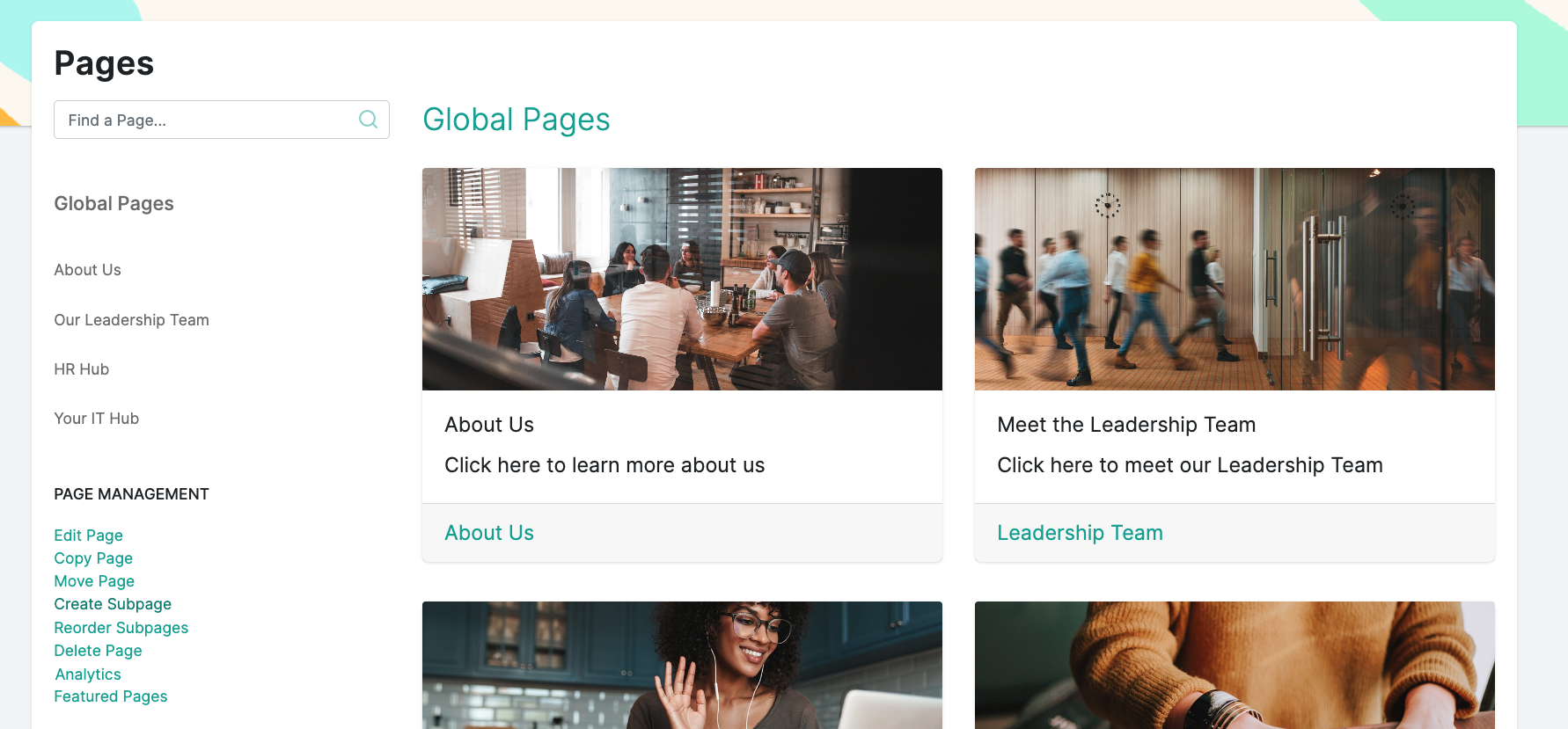 ---
Creating a Featured Global Page
Editors and Admins can easily create standout Global Pages that appear on the activity feed and in the Spotlight section.
From Explore, open Pages

Create or edit a Page and tick the box besides "Feature this page" -

Note: to select this option, you must upload a Featured Image to the Page.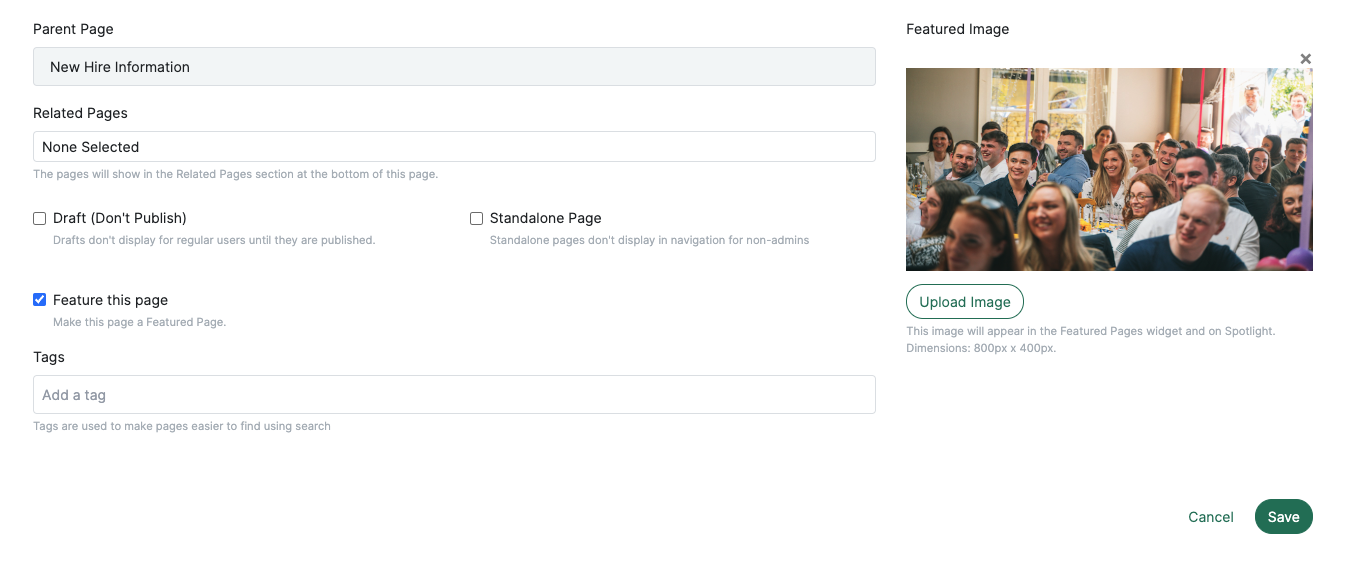 Featured Pages will appear in a widget on the right hand-side of your Activity Feed: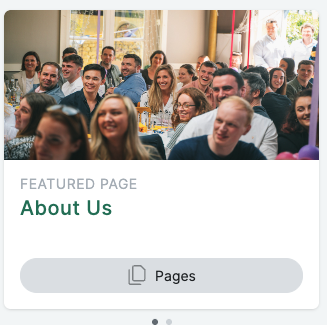 In Spotlight, a Featured Pages carousel will appear alongside other promoted content across your organization: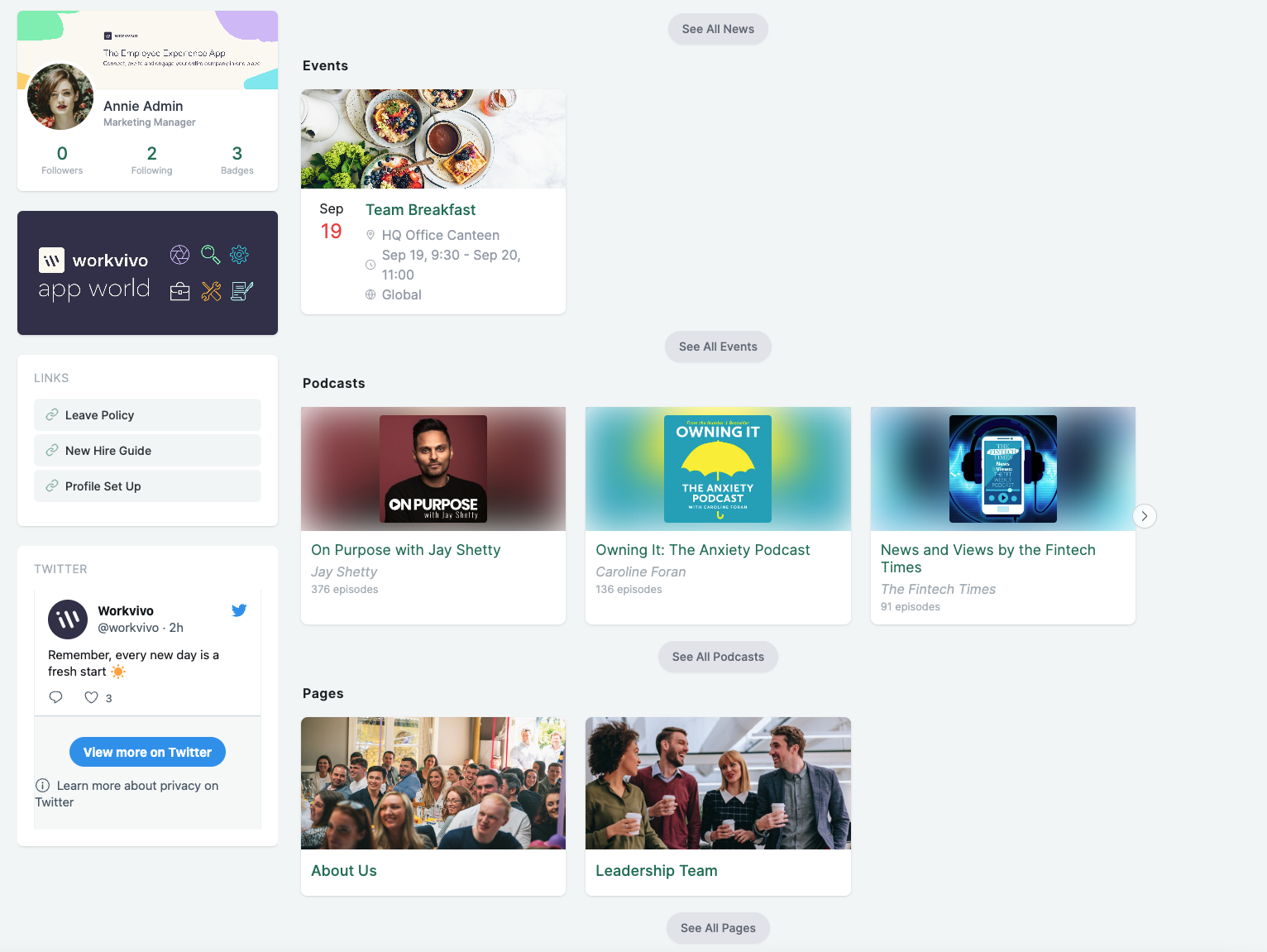 ---
Moving Pages from Spaces to Global Pages
If you have a great space page existing already that you would like to bring to a global level, you can move that space page to be a global page, using the 'Move Page' functionality.
Note: there must be an existing Global page already created before the page can be moved.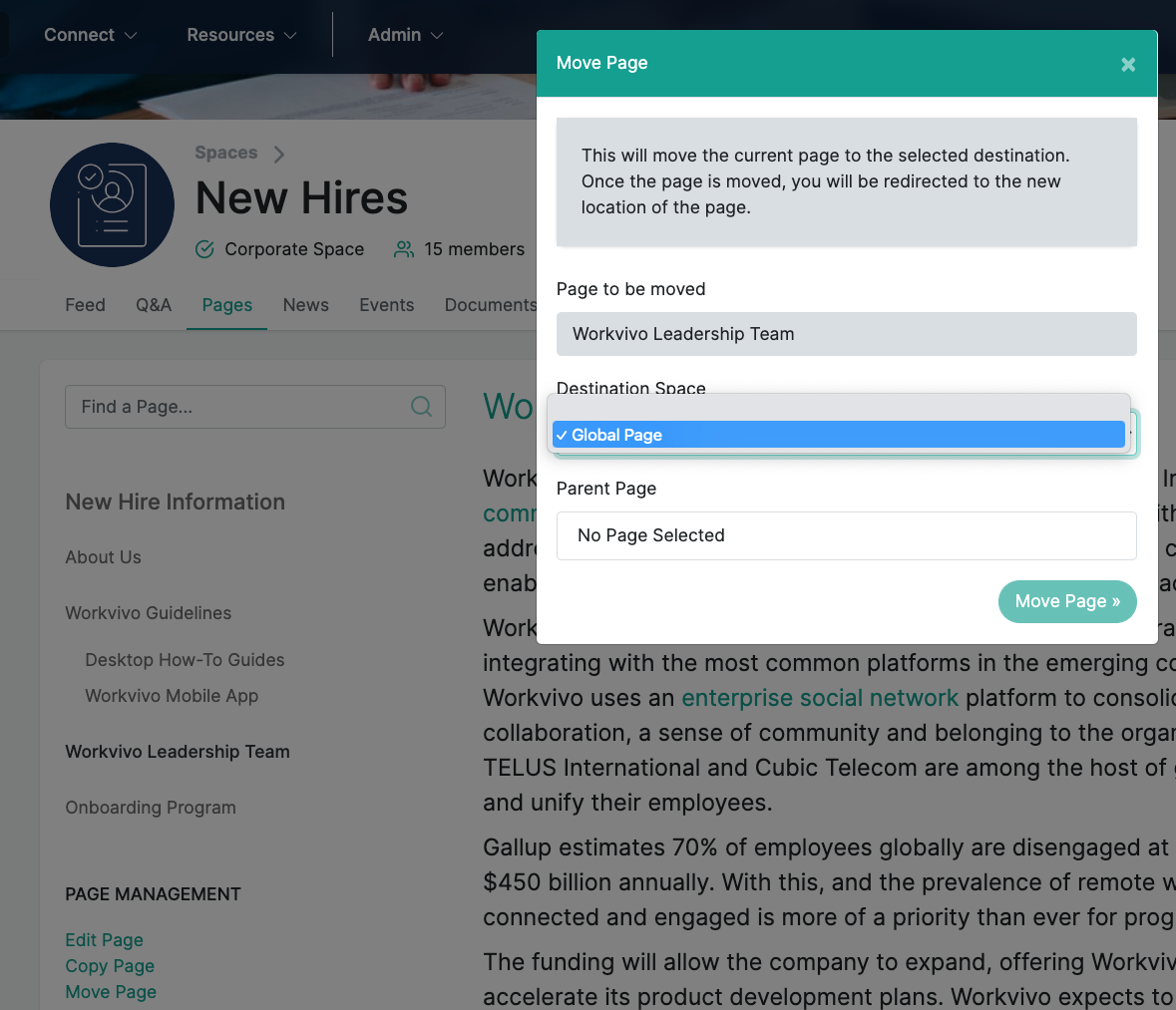 Note: Please note once a page has been moved from a space to the Global Pages section the URL of that page will change. If the URL of this page has been shared externally or hyperlinked anywhere on the platform the link will need to be updated to the new one.
---
Global Pages On Mobile Device
To access Global pages on your mobile device you must click the avatar on the top left. This reveals a sidebar with the Pages 'option'.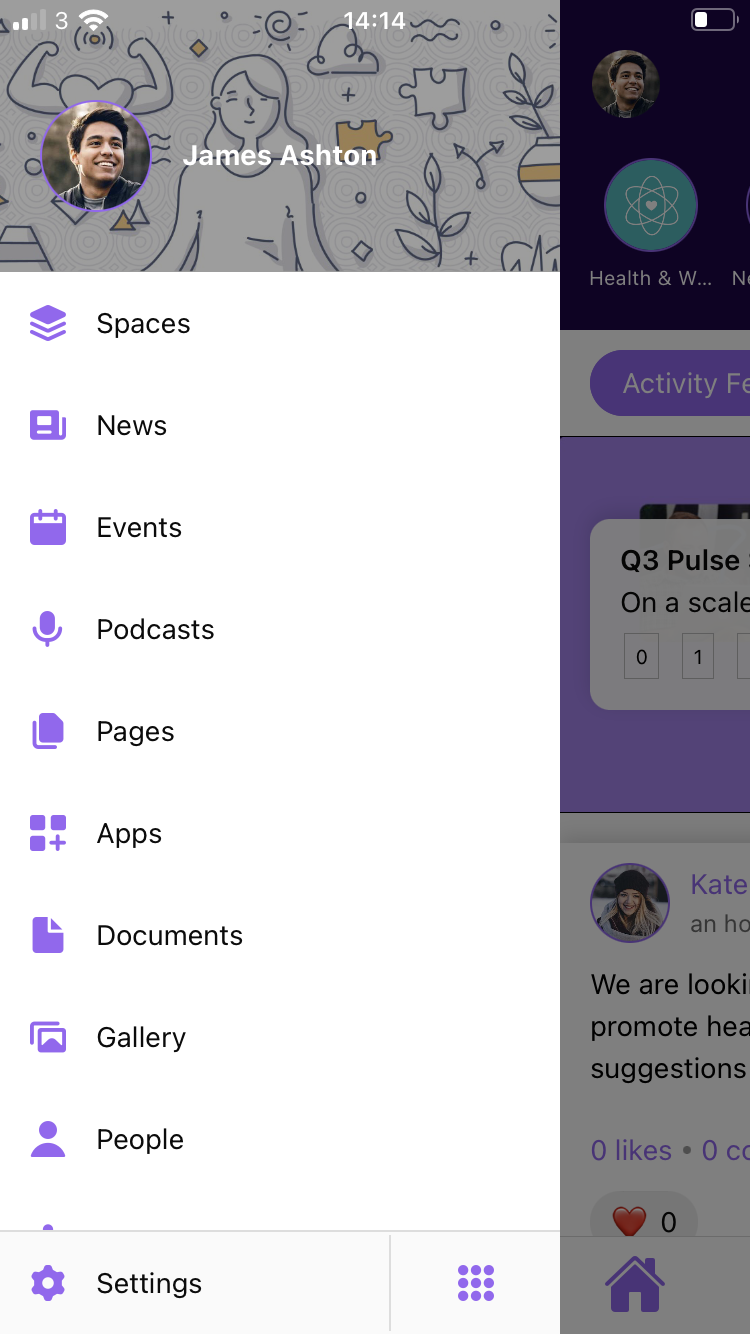 Once this is clicked, you are able to view Pages.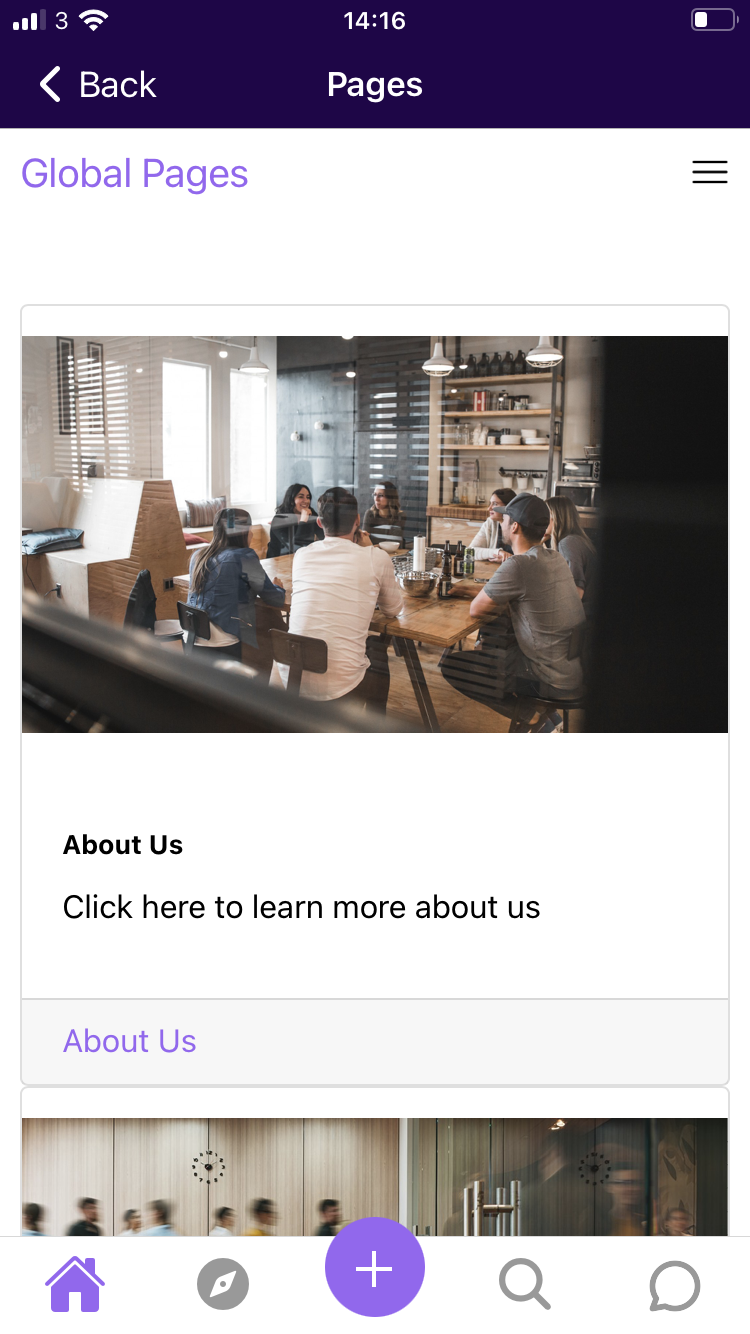 The side menu on the right side gives the option to see the separate page for seeing information within the specific Page.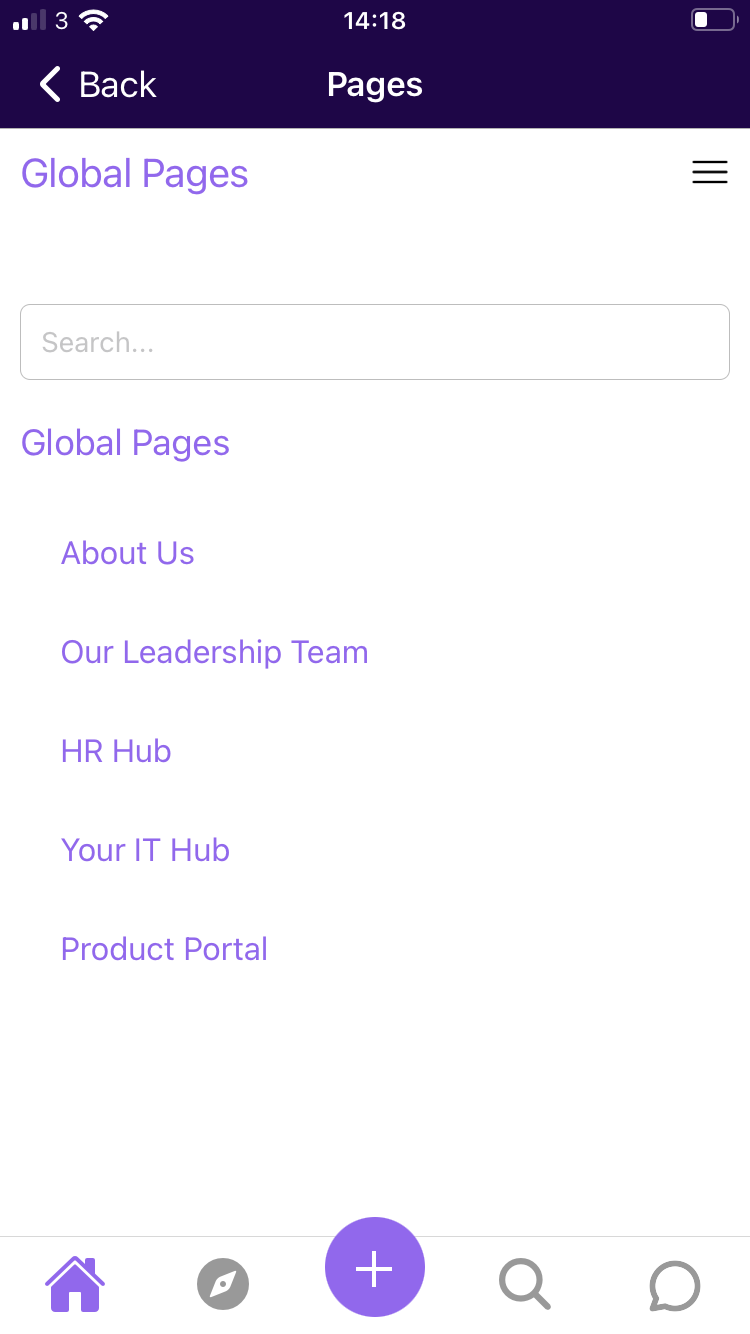 Note: Global pages can not be uploaded from your mobile device, only from a desktop.