Highlight and display content at the top of the activity feed. Billboards are highly flexible and can reference any type of internal or external content. This comms tool is ideal for promotions, campaigns or important communications - just like a real life billboard!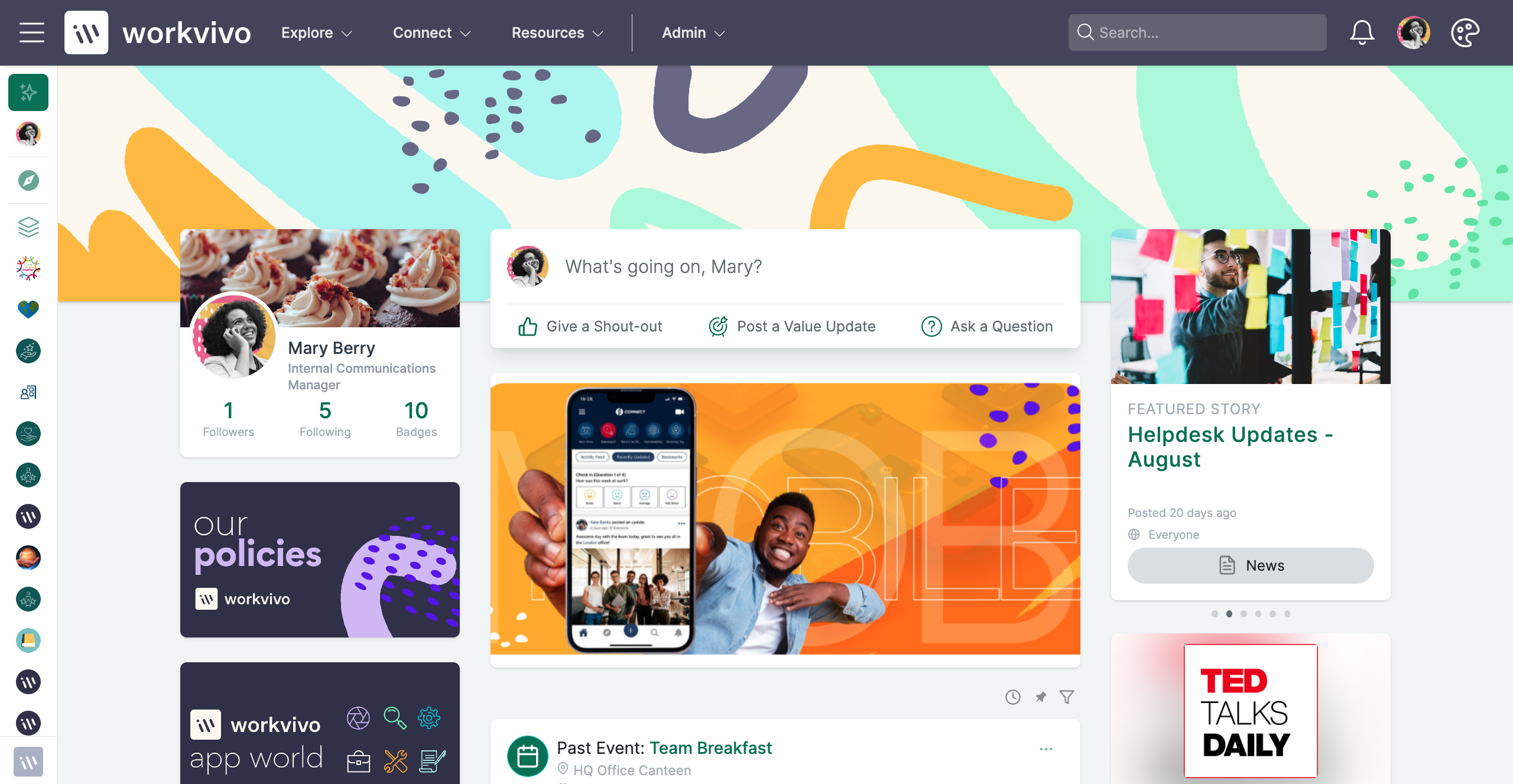 ---
Device(s): Desktop and Mobile
Roles / Permissions: Admin, Billboard Manager
---
Creating a Billboard
As an Admin or Billboard Manager, navigate to the Administration section and then to the Billboard Manager.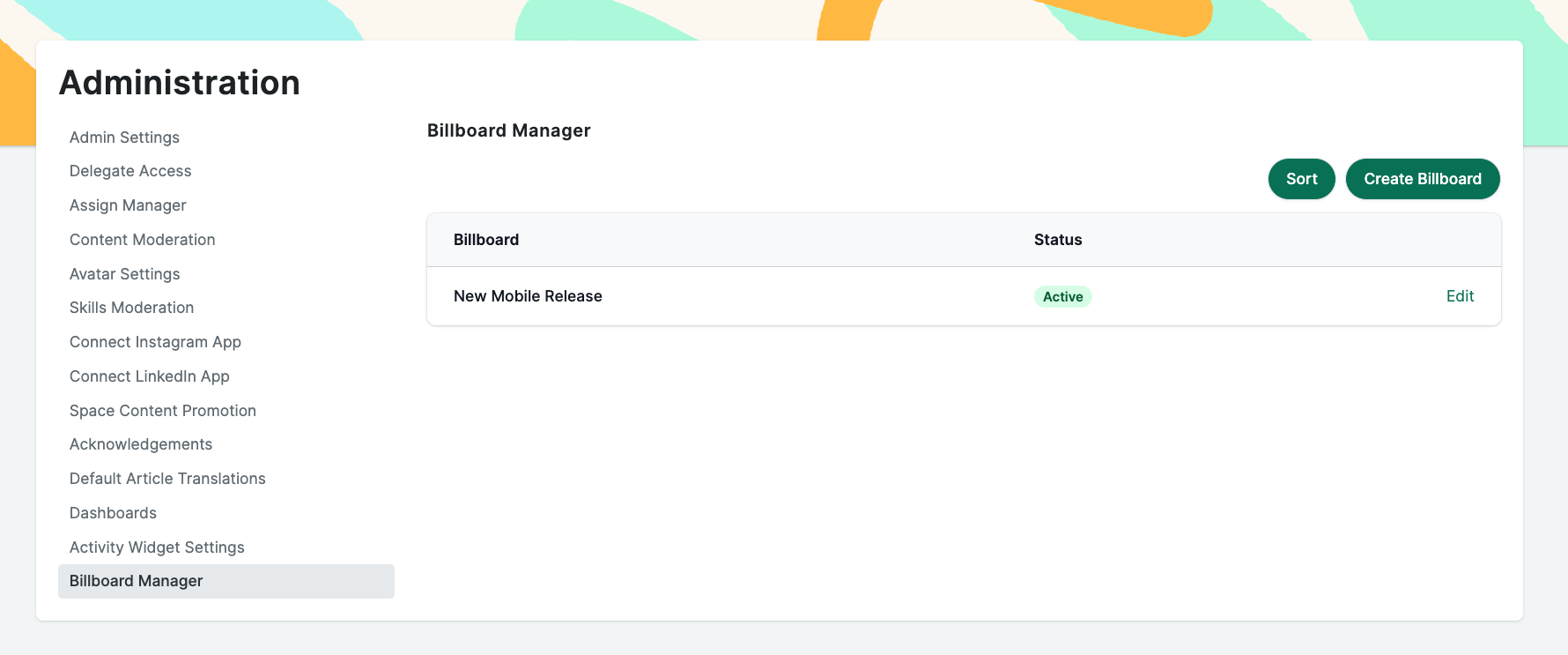 Each billboard is like a card in a deck - you can have a maximum of 10 billboards in the deck at one time

To create a billboard, click the "Create Billboard" button.
From here, add:
Title

URL link (this is helpful when promoting an article or external site)

Lifespan/expiration date

Billboard image (recommended dimensions: 600px x 300px, image appears in 2:1 ratio)
Once you are finished, click "Save"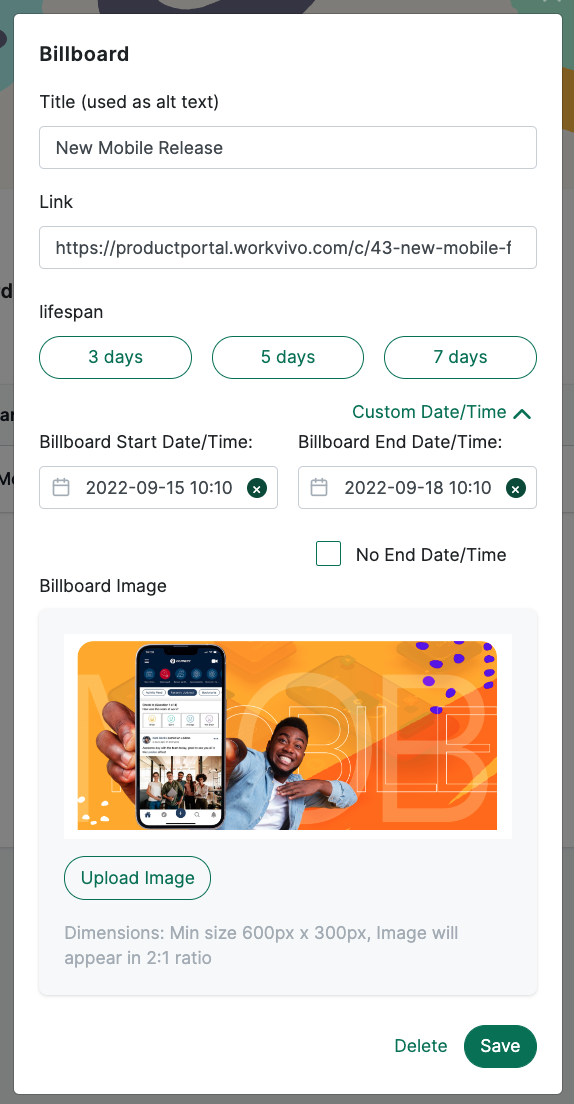 Note: The Billboard audience is for Everyone right now but we hope to introduce audience selection at a later date.
---
Billboard Status
A billboard can have three statuses:
Active: The billboard is currently visible and has an active lifespan
Scheduled: A custom date in the future was set for the billboard
Expired: The billboard is no longer visible

---
Viewing the Billboard(s)
Once there are one or more active billboards setup, they display above the activity feed

Billboards will automatically rotate every five seconds but can be manually rotated by clicking the right or left arrows

The order in which the billboards appear matches the order on the Billboard Manager admin screen, but they can be manually sorted if you prefer

Clicking on a billboard image will open a new tab in your browser and redirect you to the URL provided for the billboard - this could be a piece of Workvivo content such as an update, event, article, podcast, or a link to an external website or third-party tool
---
Sorting Billboards
To sort a billboard from the billboard manager simply click the sort button

From this screen, drag and drop the billboards into the desired order

Click "Done" to confirm your choice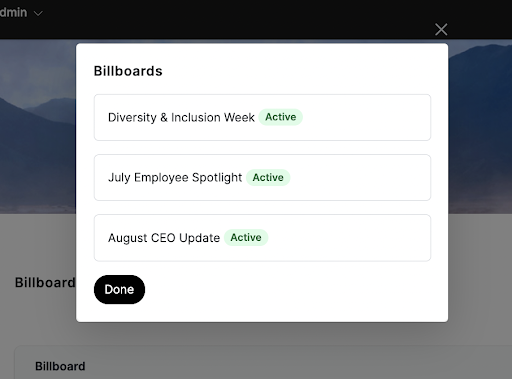 ---
Editing / Deleting Billboards
To edit or delete a billboard, simply click "Edit" on the Billboard manager screen

To confirm your changes, click "Done"

To delete the billboard, click the "Delete" button and confirm your choice
---
Using Billboards on Mobile Device
The only way to post/edit a billboard is on a desktop, however they will show up on your Workvivo mobile device within the Activity Feed.
You can interact with them with them through your mobile device by clicking on them.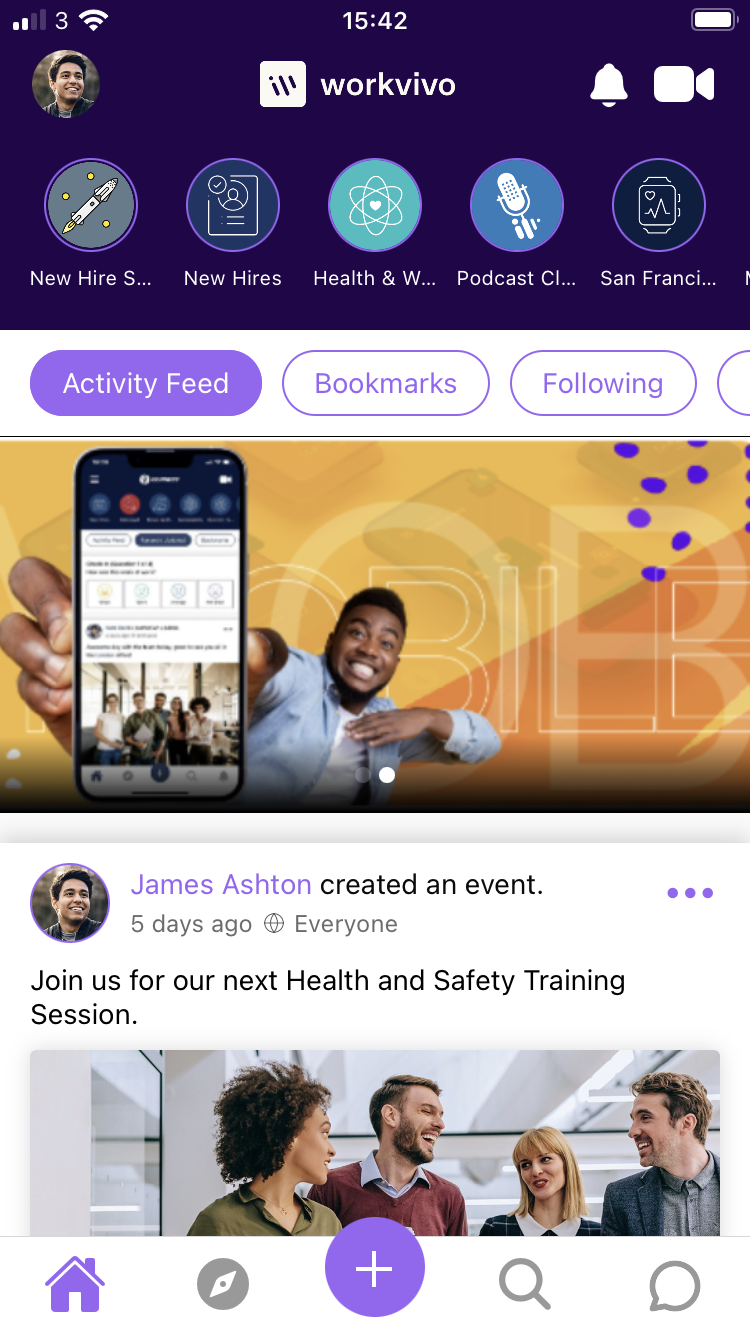 ---