Under the admin panel you can easily view and manage current and historical Acknowledgement Posts.
This means admins have a quick and easy way to view and manage all communications requiring acknowledgement across the platform.
---
Device(s): Desktop
Roles / Permissions: Admin
---
Viewing the Acknowledgement Posts
As an admin- once you navigate to the administration panel you will see the Acknowledgements section on the left.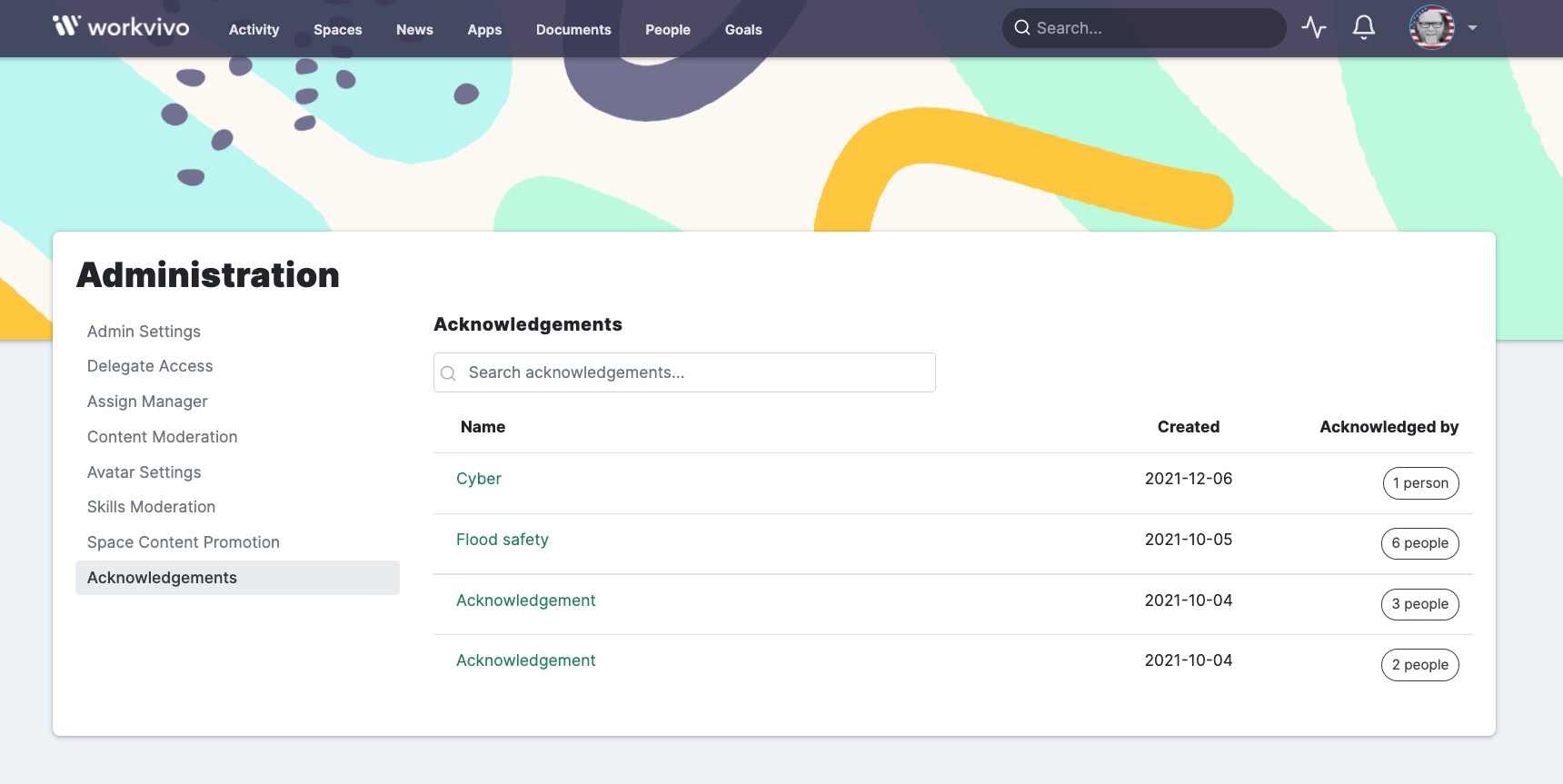 By clicking on the name of the acknowledgement post a new screen will pop up to display the post in the same way it would appear in the activity feed.
Here you can see the full details of the post including comments, likes etc.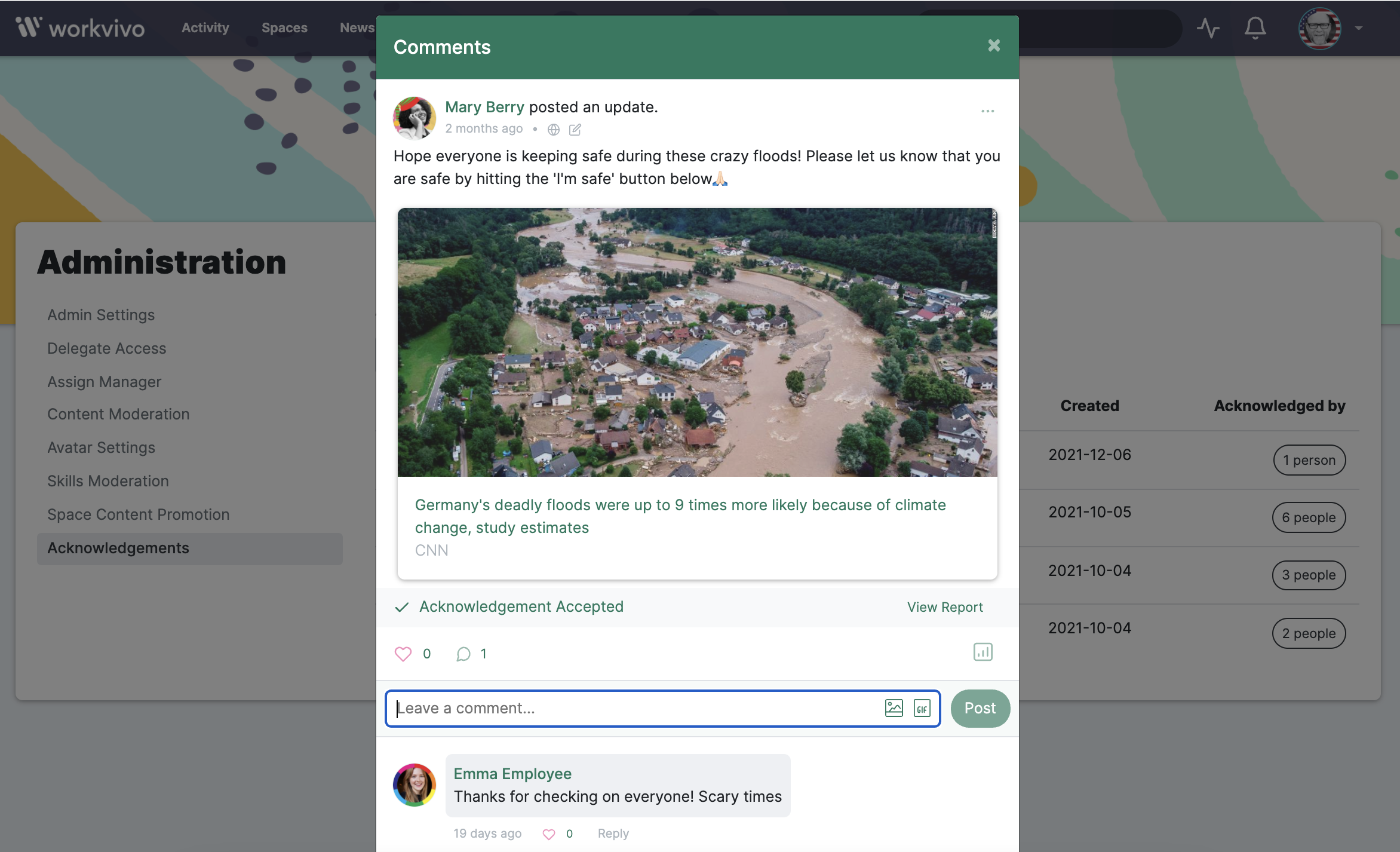 You can also click on the count of the user acknowledgments which will display the users who have acknowledged the post.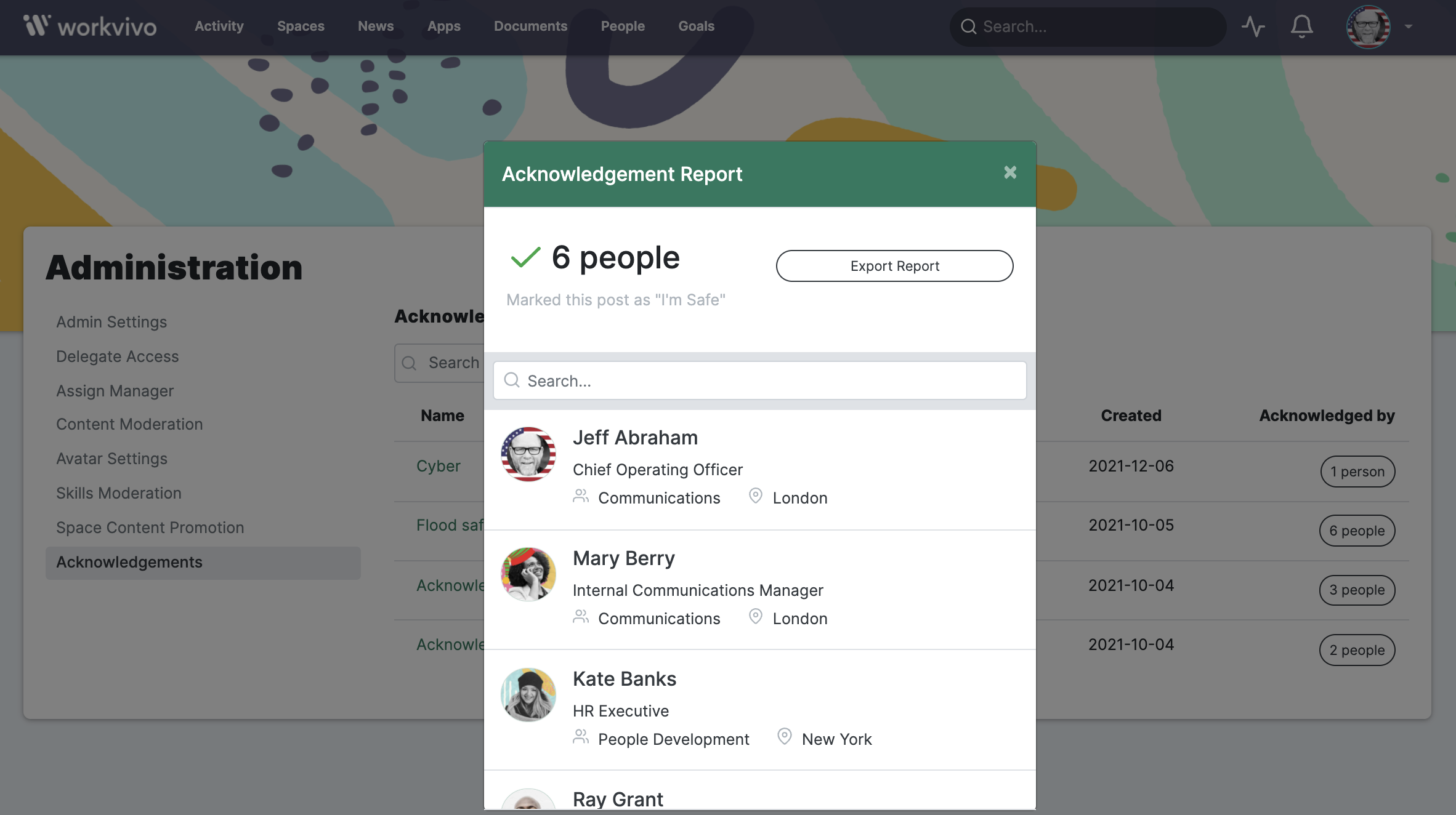 An admin can click "Export Report" to see all employees who have read and acknowledged the update/article.
---
Check out this article for more information on how you can create an Acknowledgement Post/Article.