Space Analytics is available to the owners and admins of each space so they can understand the number of visitors to their space and who are the top creators.
---
Device(s): Desktop
Role/Permissions: Admins, Space Owners/Admins
---
Viewing and Understanding Space Analytics
Open Space Analytics from the Admin menu.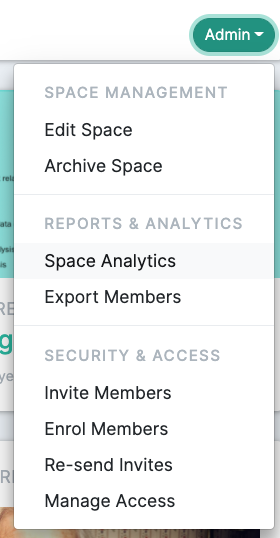 On the Analytics screen, change the Period filter to view usage over different periods, from the last 7 days to the last 365 days. Note that there is a 24-hour delay on the information displayed in the dashboard as usage analytics are retrospective.
Space Analytics provides information on:
Active Users (Space Visitors) over time

this captures the number of users who opened /visited the space

this number may be lower than anticipated as space members don't need to visit the space to see most new content as posts /events / articles appear in their main activity feed

Most Active Users (posting and interaction)

Usage by Device / Operating System / Browser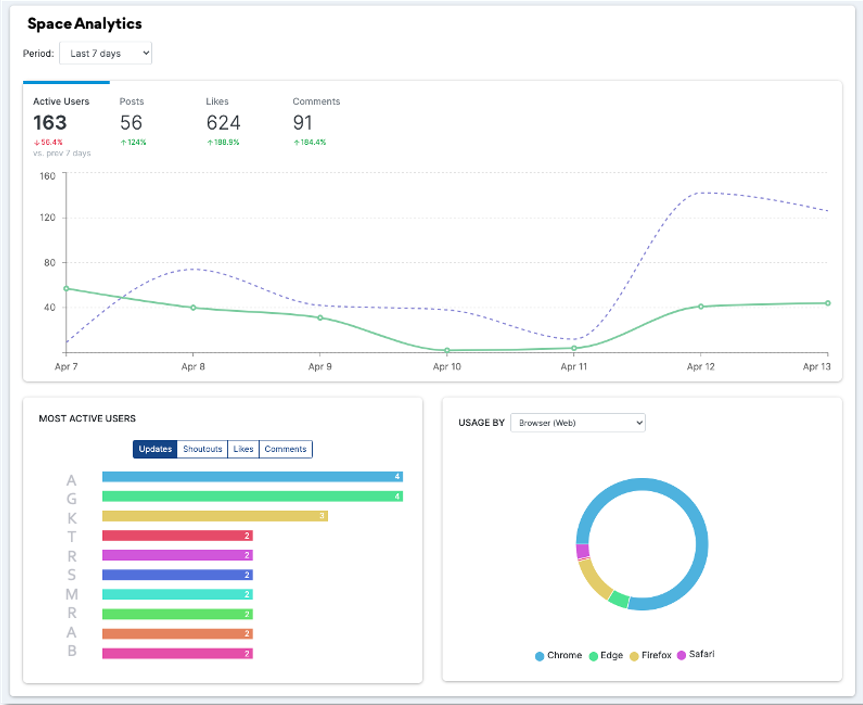 ---
Excluding Teams from Usage Analytics
It is possible to exclude certain Teams from Usage Analytics and Space Analytics if your business policies or requirements necessitate it.
Users in these teams will be excluded from the Active Users dashboard and charts within a space, as well as the Analytics and Reports at a system level.
Speak with your Workvivo point of contact to learn more.