Listening to employees and taking their feedback on board is a common theme in the results of employee engagement surveys. Make your teams feel heard today by encouraging them to contribute their ideas and feedback. Publish the best ideas where everyone can see and share the plans to implement the most brilliant ideas!
---
Idea Collection
Why not run a Bright Ideas programme and ask employees to share ideas? Award everyone who submits a shortlisted idea with a Bright Spark badge!
Workvivo doesn't have a dedicated feature for collecting ideas but there are a few really nice ways we have seen customers collect employee ideas for continuous improvement and other initiatives via the platform.
---
Apps
In the Apps section, you could:

Add a mailto link behind an app where employees can email feedback and suggestions

Add a link to an external form behind an app welcoming feedback and suggestions

Space Q&A or Posts
Set up a dedicated Ideas Space:
Use the Q&A section where employees can submit ideas as Questions;

The Ideas Admin could add an Answer as the acknowledgement of submission or confirmation that the person's idea has made it to a shortlist. By seeing submissions, it encourages others to share ideas as well and helps promote problem-solving and crowd-sourcing of solutions

Ask colleagues to post ideas as updates or as comments and there is a person tracking and responding to these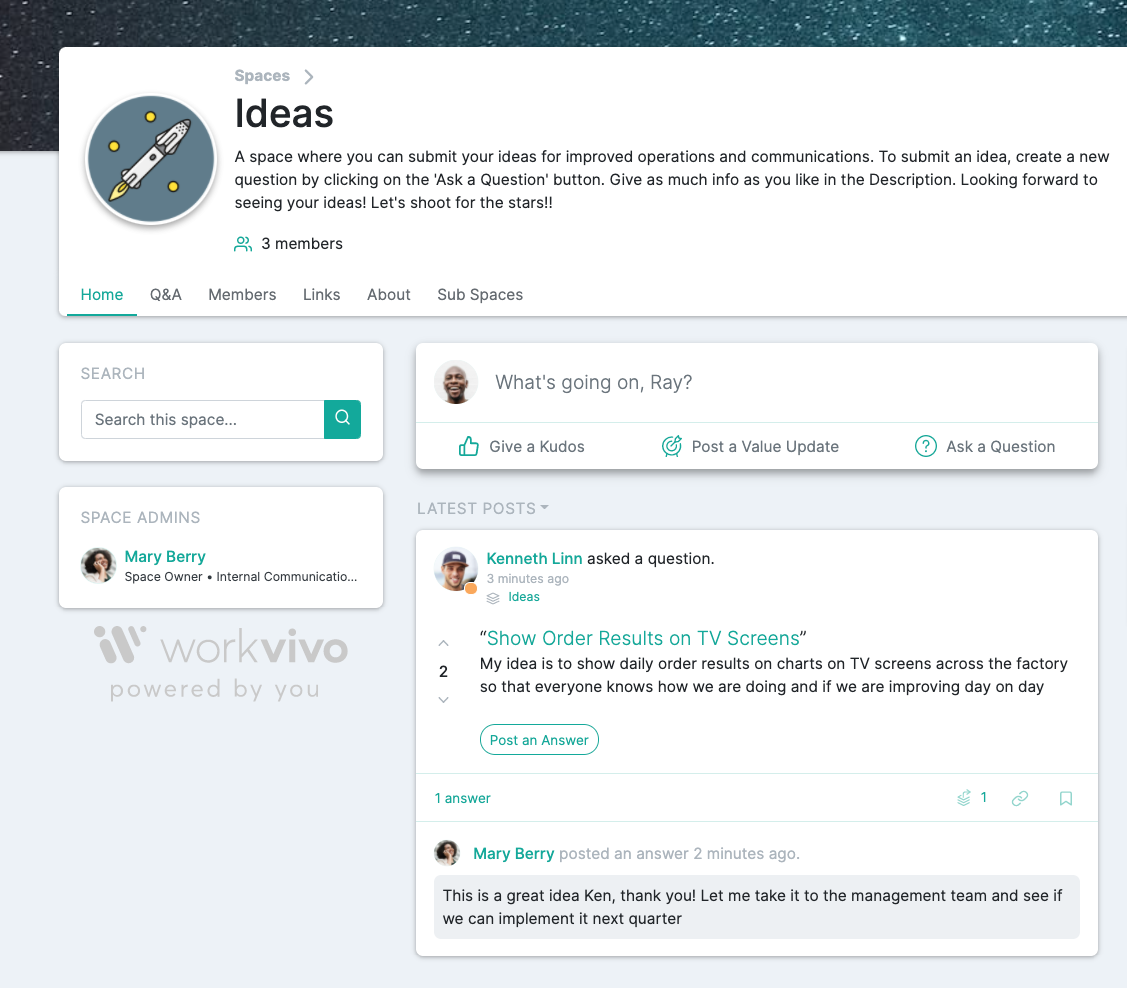 Space Pages
You may be able to embed a third party form in the Parent Page of your Ideas space so that the questions are visible at first glance. This works well using Google Forms for example.

It's also easy to automatically capture colleagues' details using the form if it's linked to your SSO.

Go to Edit Page View Source Code Add the form link Save
This is how the form could look (Google Forms used in this example):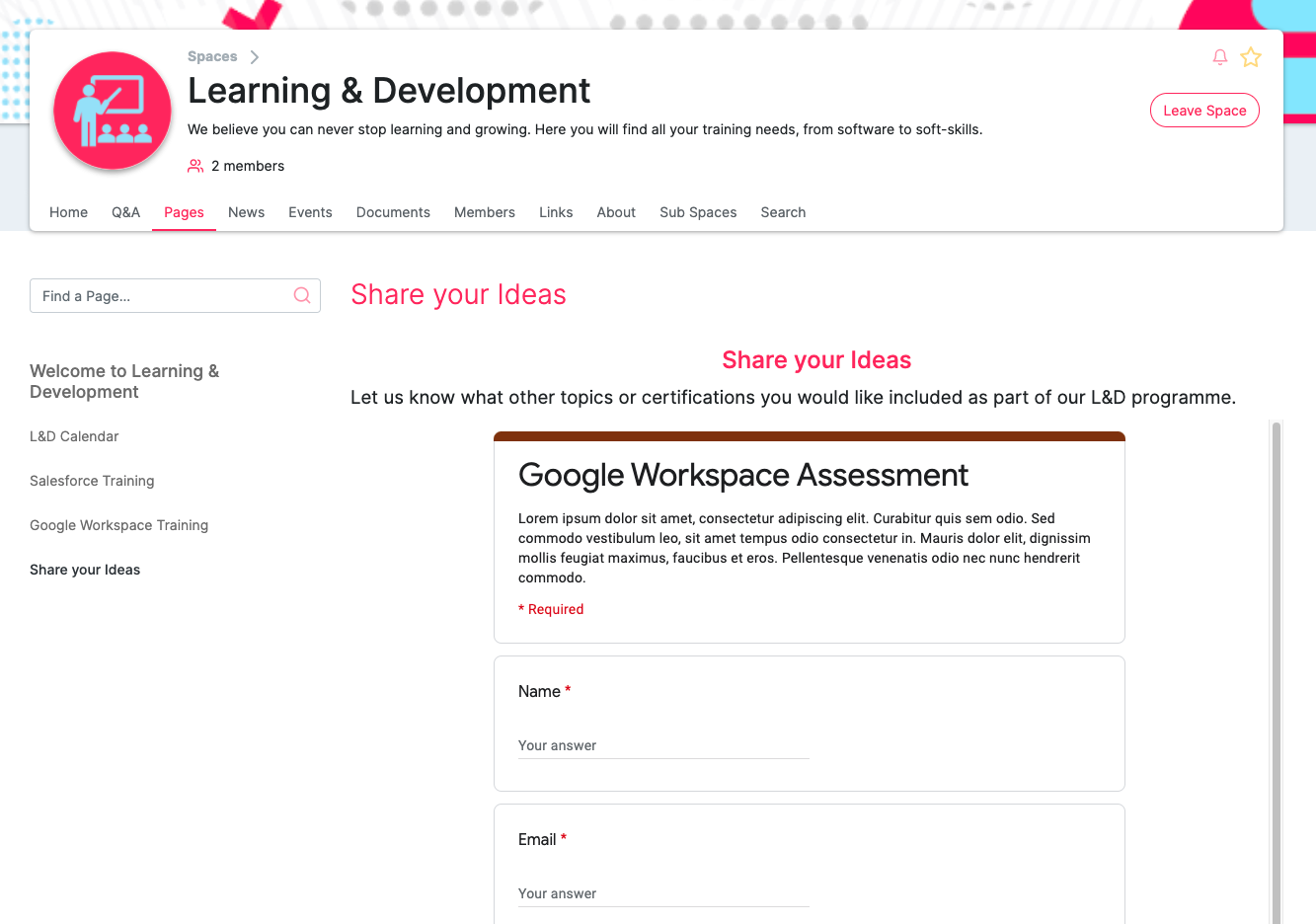 If the form is on the Parent Page and you set the Pages section as the default landing page for the space, everyone will see the form when they navigate to that space.
Go to Edit Space and enable the 'Set Pages as default..' setting
Drive people to your space by linking to the Page URL from an app in the App section.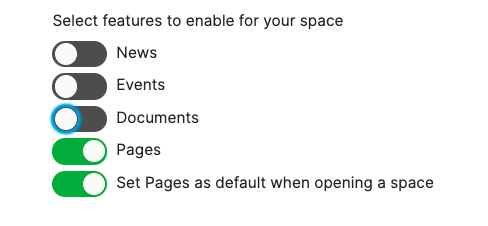 ---
Surveys
Use Surveys every so often to gather ideas in blitzes. Why not issue a "We want to hear your ideas" survey for 1 week every month?
Check out our article on how to add new questions and themes to a Survey here.
Note: Surveys are anonymous so bear that in mind.