If a user finds a post or article very informative or a great news or recognition story worth sharing further, they can share it to additional Spaces if the post was originally published to a Public Space.
---
Device(s): Desktop
Roles / Permissions: Any user, where the update was posted to a Public Space
---
Sharing Posts from a Public Space to other Spaces
For posts published to a Public Space, audience members will see a 'Share' button underneath the post.

Choose another relevant space to share the post to, you must be a member of the space(s).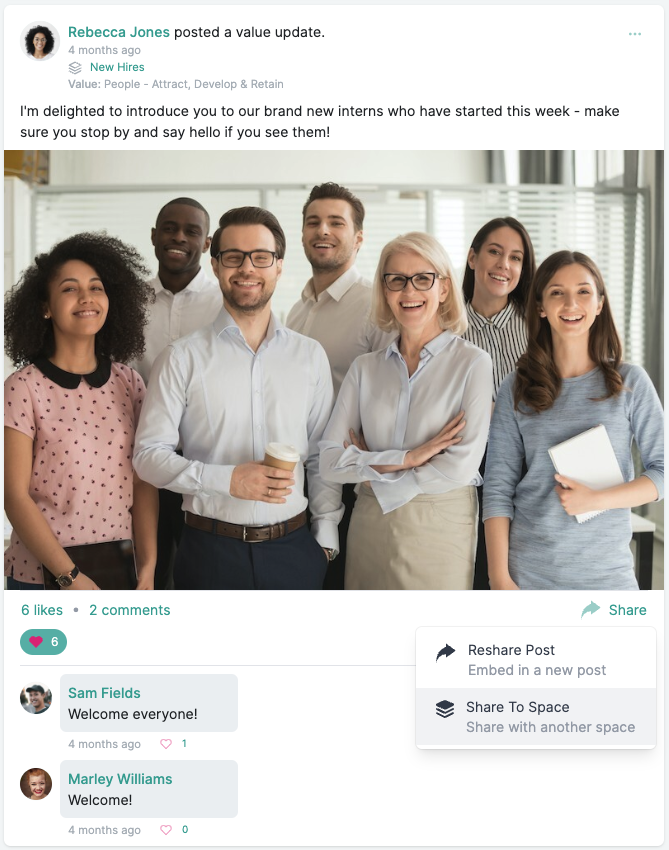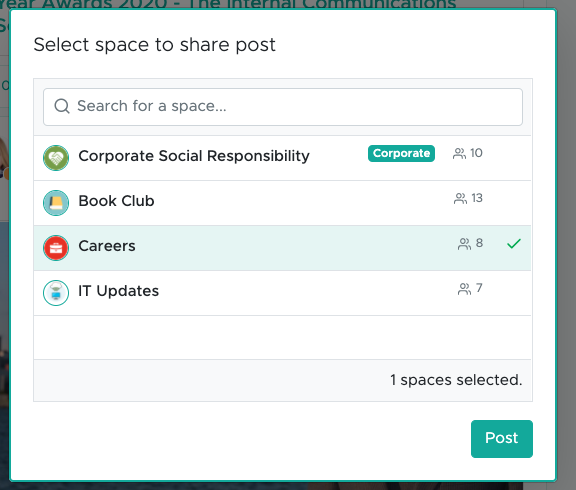 Notes:
It is not possible to share updates that were originally posted to a Private Space as the content was intended to be kept private.

It is also not possible to re-share a post to a Team or Global audience once it has been posted to a Space as the audience.