If a user finds a post or article very informative or a great news or recognition story worth sharing further, they can share it to additional Spaces if the post was originally published to a Public Space.
---
Device(s): Desktop
Roles / Permissions: Any user, where the update was posted to a Public Space
---
Sharing Posts from a Public Space to other Spaces
For posts published to a Public Space, audience members will see a 'Share to Space' button underneath the post. The number beside this indicates the number of spaces the post is currently visible in

Choose another relevant space to share the post to, you must be a member of the space(s)

The count under the post increases once shared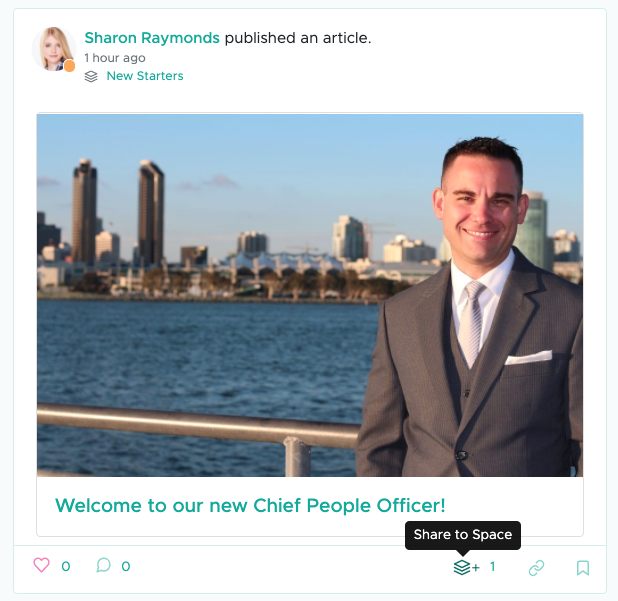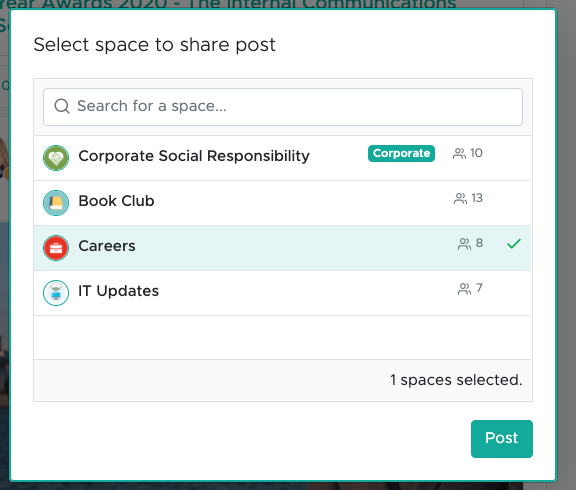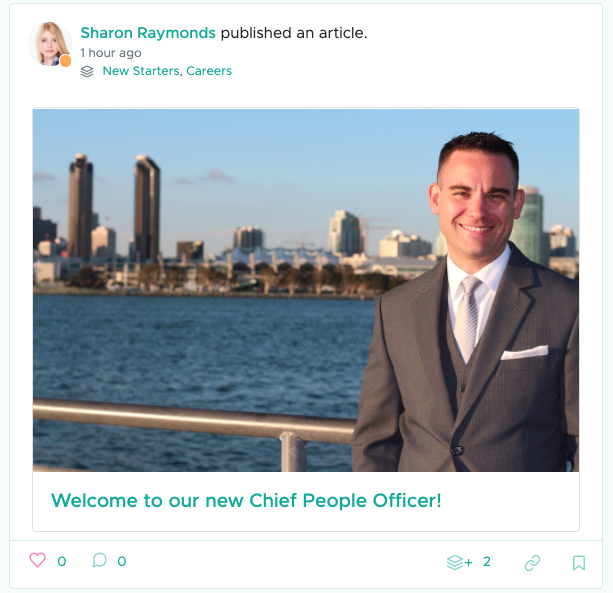 Notes:
It is not possible to share updates that were originally posted to a Private Space as the content was intended to be kept private.
It is also not possible to re-share a post to a Team or Global audience once it has been posted to a Space as the audience.