As a member of a space you can choose to subscribe to Space Notifications so that you're alerted to the latest updates! This means you'll get a notification for any new update, even if you're not tagged in the post or it's not an article for example.
---
Device(s): Desktop, Mobile
Roles / Permissions: All users
---
To switch on notifications for a space you're a member of, open the space and click on the notifications bell.
Users that are opted in to Space notifications will be notified when there's activity in that Space.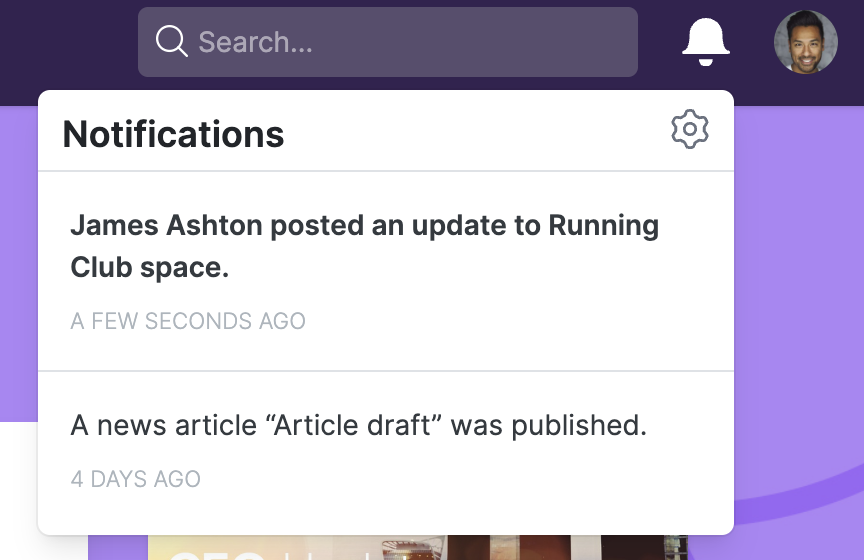 ---
Switching On Notifications for All Members by Default
Space Owners and Space Admins can decide whether new members should receive notifications for activity within a Space by default.
Open the 'Edit Space' window and switch on "Enable space notifications by default for new members".
Click "Save" for this to be enabled in your space.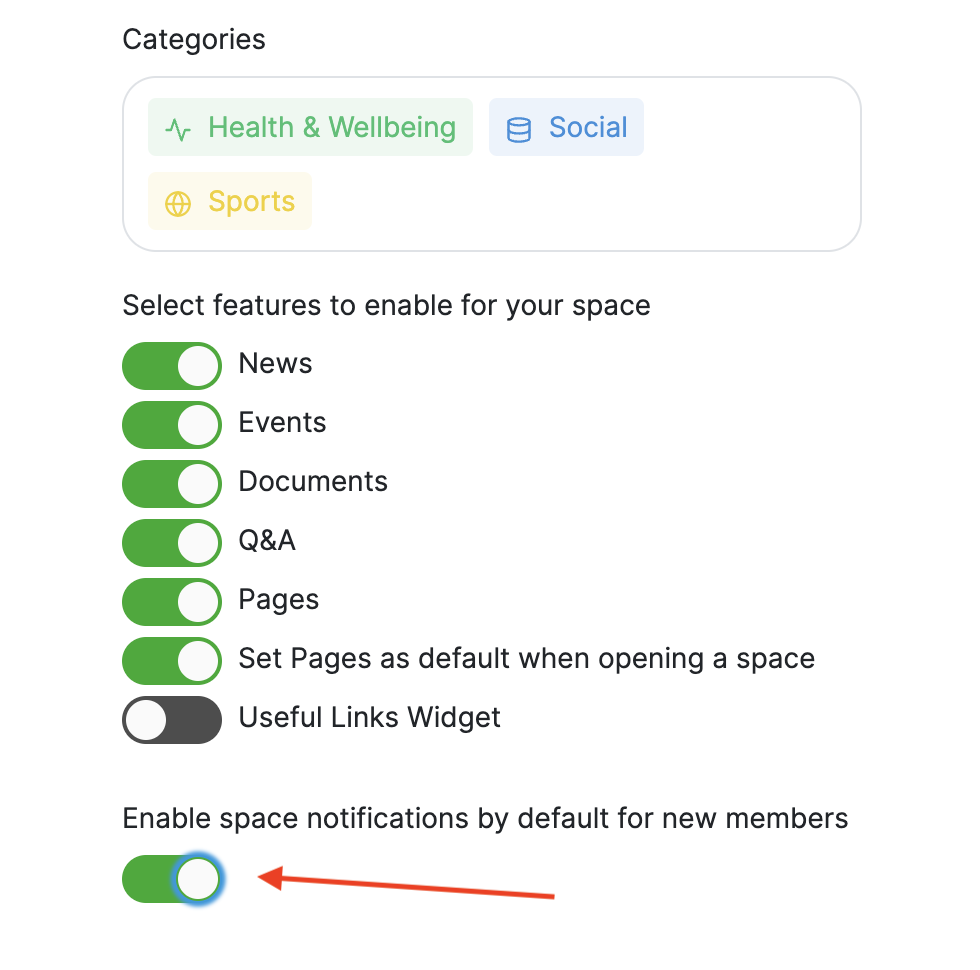 ---
Opting Out / Disabling Space Notifications
Members of a Space can choose to disable the space notifications at any time by clicking on the bell icon within the space.