Get insights into how popular or engaging your news article was by looking at the amount of views it receives. By knowing the readership of articles, you can get a clearer picture of the themes and topics that colleagues find post interesting and valuable.
---
Device(s): Desktop
Roles / Permissions: Admin/ Editor/ Article Editor
---
Open the Manage News section to see the Views column.

This is the total Views an article had. It is not the unique number of people who viewed it.

For example, if 20 people each read the same article twice, this gives (Total) Views of 40.

You will see trends over time for the content you publish.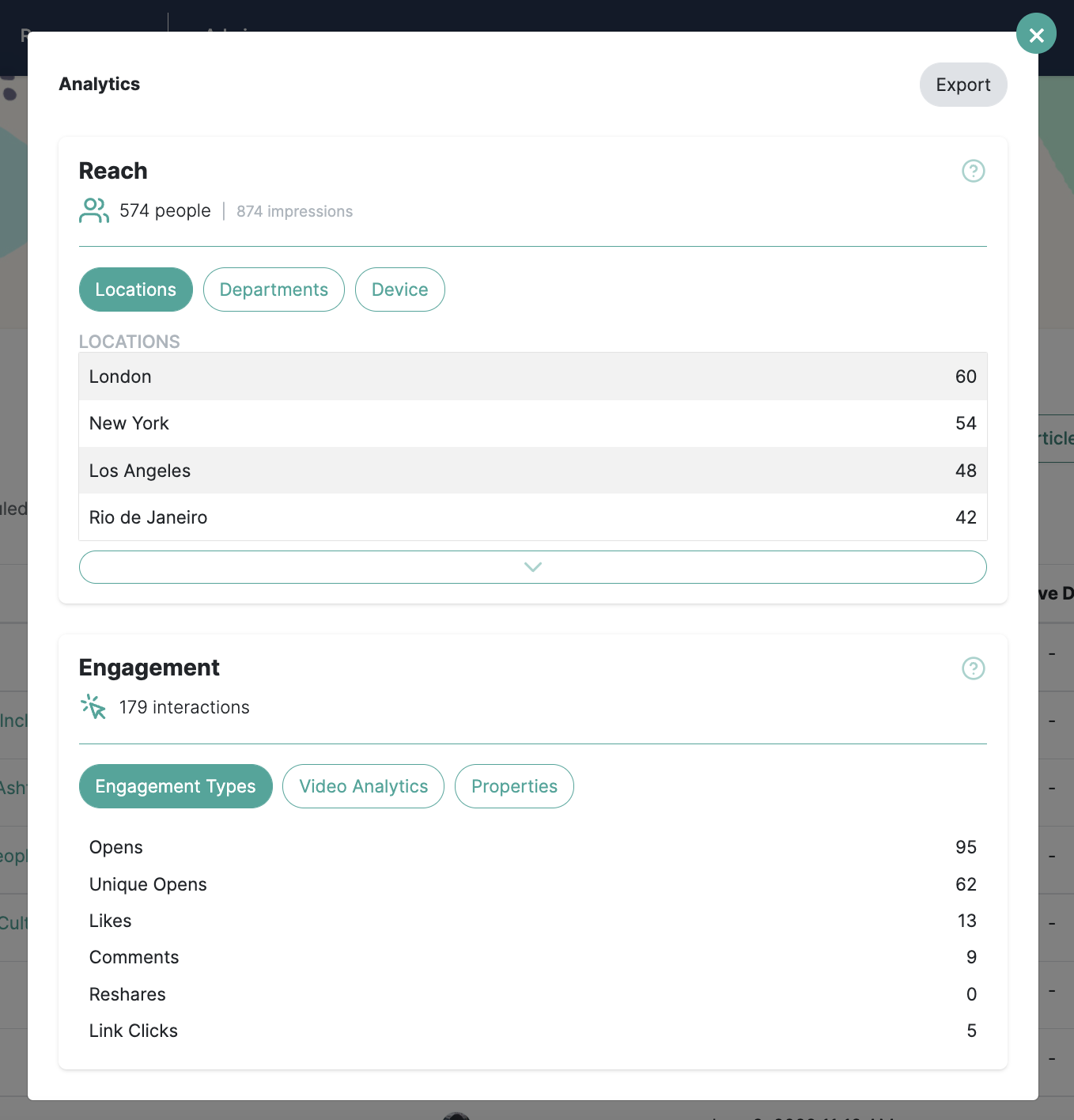 ---