Customers tend to move away from newsletters when using Workvivo - shorter and snappier comms are much easier to digest and the info is fresher and more relevant when shared in real-time (or as close to that as possible). There is also an eagerness to reduce email volumes and make sure comms reach those most interested, achieved through careful selection of space audiences.
Here are a few capabilities you could use in Workvivo to replace newsletter comms:
News Articles - read below on how to leverage news articles
Send Push on specific posts to trigger a push notification/ email to draw colleagues' attention
Weekly Digests - Workvivo can generate an automated weekly digest to your people. The Weekly Digest is a recap of the previous 7 days of activity on Workvivo.
---
News Articles
We recommend using our News articles for blogs and bulletins. By default, articles trigger an email notification so any colleague with emails enabled will get notified by email.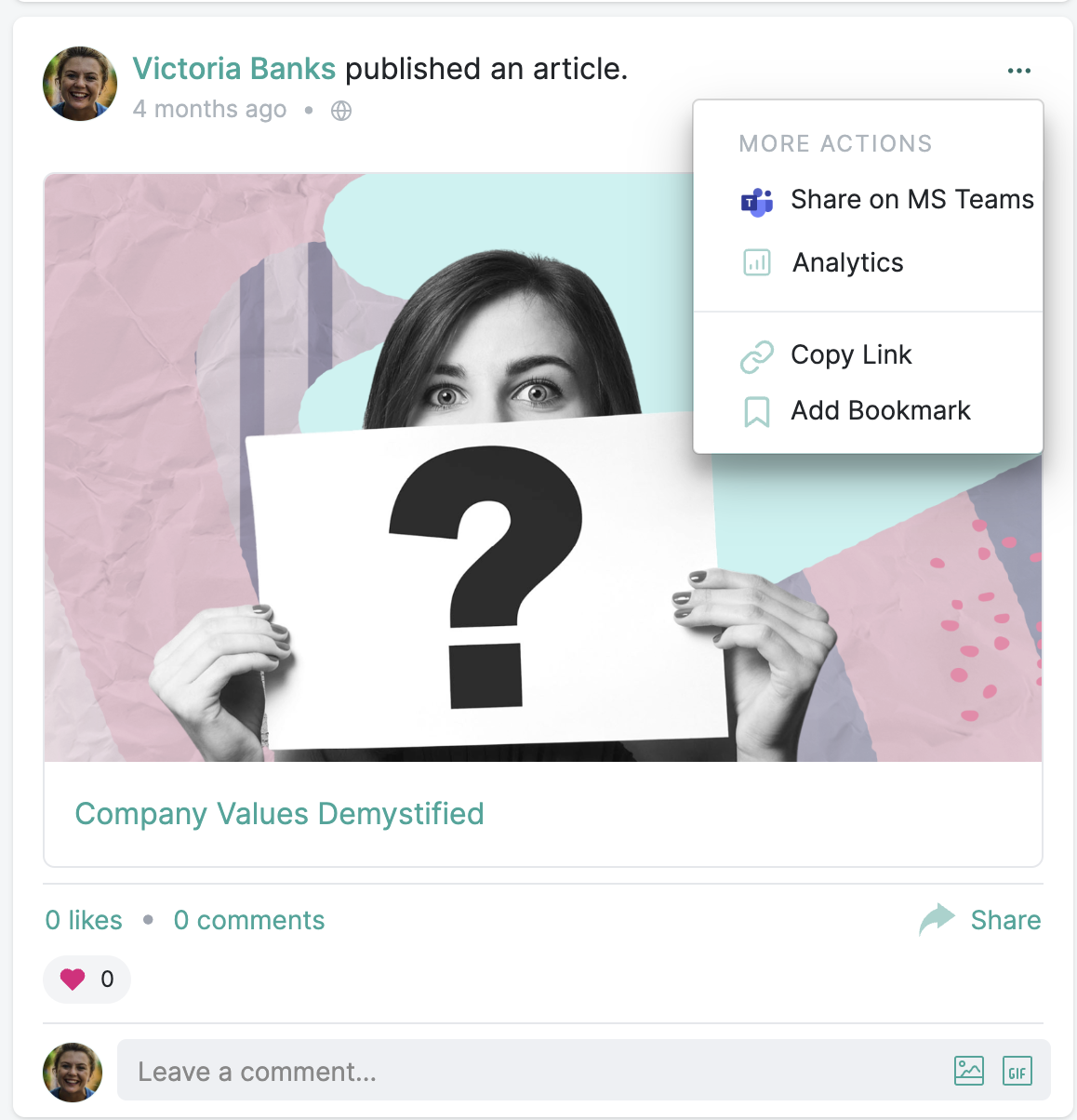 Blogs can take a conversational tone whereas bulletins are focussed on key points. We've shared examples of customer leadership blogs at the end of this article.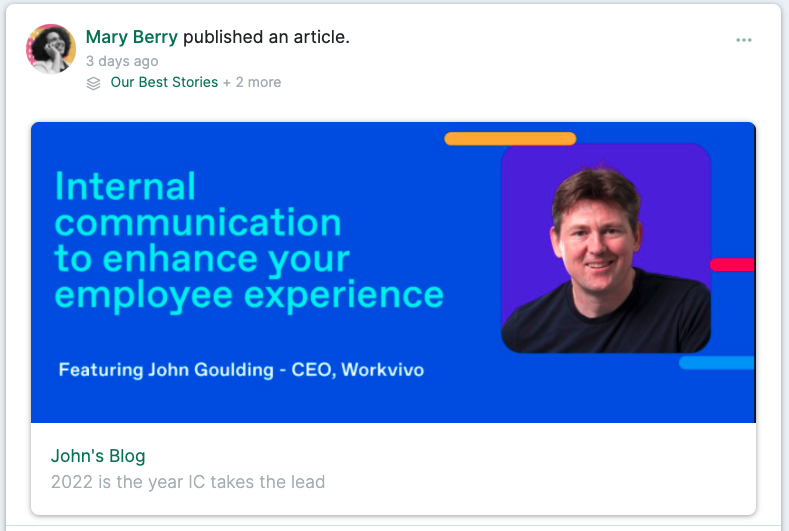 Writing your Bulletin or Blog
Capture your audience's attention with a catchy subtitle.
"Here are the roles we're recruiting for this month"

"Reminder of referral benefit"

"Meet and welcome our new starters"

"Hear what our MD had to say in this month's business update"
As a team, you could create your own templates within news article and these could be reused and populated for any regular communications.
Include a feature story from each area and when colleagues click to read more it brings them to a dedicated space / page / post / external website.

What your 'newsletter' could look like: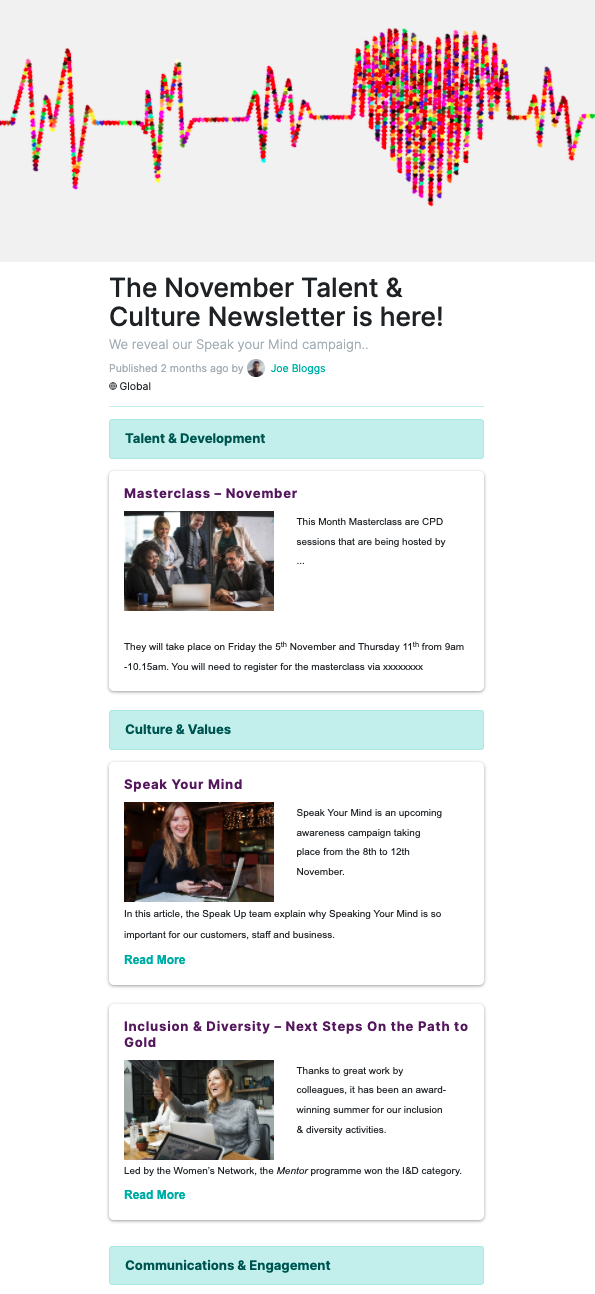 ---
Analytics
You can get much more insights from bite-size comms compared to long newsletters where it is difficult to know what sections achieved the most engagement from your colleagues.
Under each piece of content, the author can access Content Analytics to understand the reach and engagement on their article, for example Opens - the total number of times people opened the article to see more detail or read the comments.
If you post under a service account / alias, everyone with delegate access into that account can see the analytics then too. e.g. Marketing Team, Social News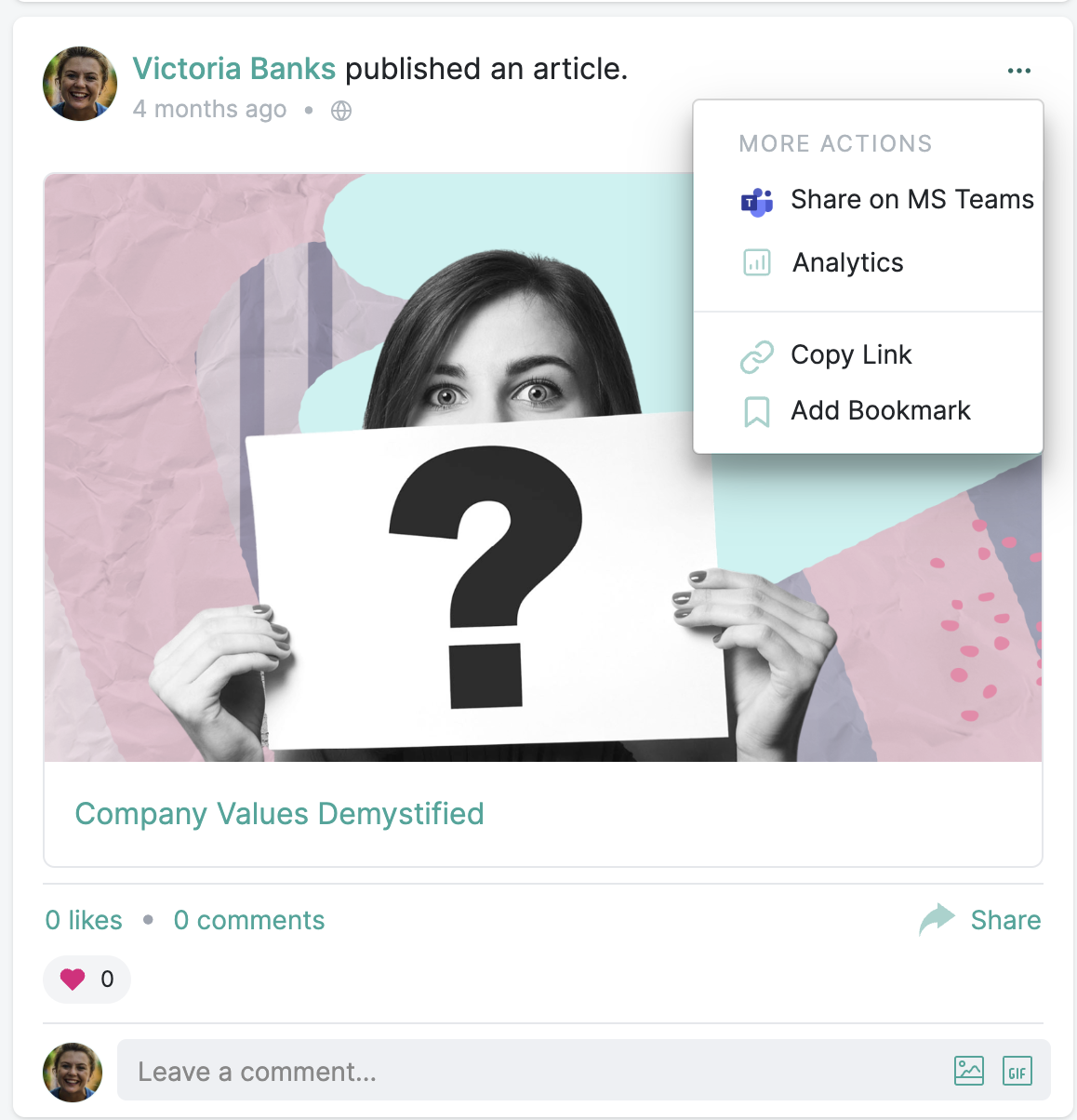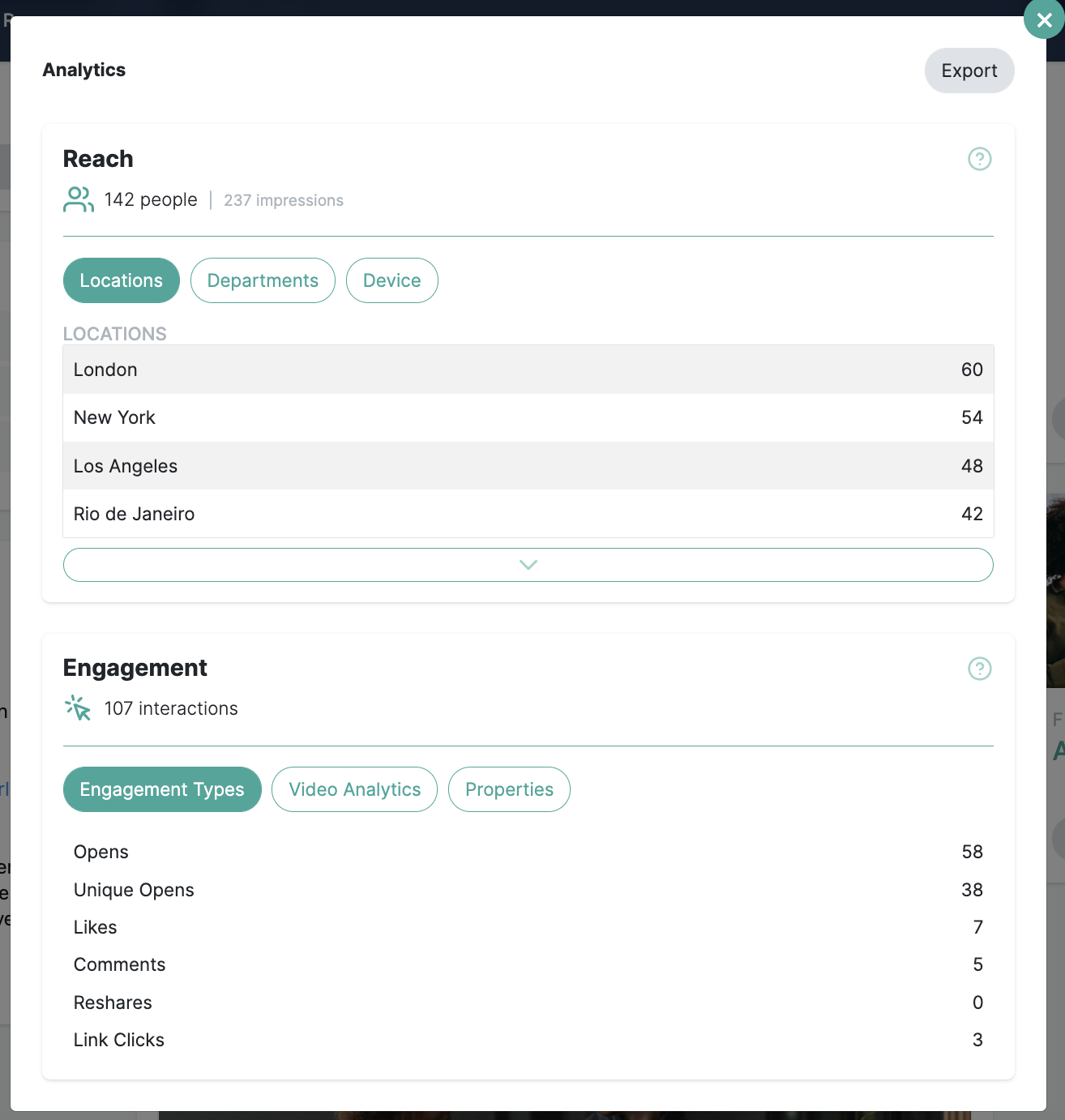 ---
Leadership and CEO Blogs
Why not asking your leadership team to write a regular blog? See some great examples from our customers below.
Morgan McKinley's COOs provide quarterly updates to their regions – covering financial performance, progress on strategic initiatives, special mentions to top performers, and plans for the coming quarter.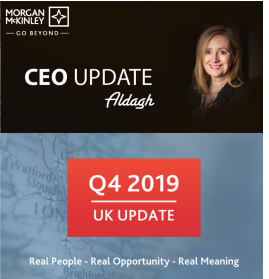 Bus Éireann's leadership team is a regular contributor to their Workvivo app, publishing articles, updates and videos to inform staff of developments and plans regards benefits & training, resources, performance results, continuous improvement initiatives, etc. They proactively address employee queries and concerns by replying directly in the main activity feed, showing great accessibility.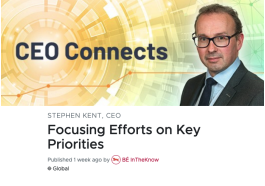 Each week, Declan Ronayne, CEO of Woodie's, publishes his eagerly anticipated 'Declan's Blog'. The conversational tone and dash of humour engages team members, reinforces culture and emphasises the company's values and goals. Declan shares his observations from site visits, recent performance results and project updates and gives special call-outs to staff who have gone above and beyond that week!