Our Article Templates make article creation easier than ever!
Article editors can choose from a bank of pre-built Workvivo templates, custom templates unique to your organization, or opt to create their article from scratch.
We provide the following default templates for common use cases we see across our customers, but you can also easily build your own custom templates to encourage consistency in the articles published across the platform:
Weekly Update

Welcome

Employee Spotlight

Alert
Note: Templates are available in both the Main News and Space News sections.
---
Device(s): Desktop
Roles / Permissions:
Permission: Edit Article Templates

Roles: Admins, Editors, Space Managers, Article Editors
---
Using Templates during Article Creation
Clicking 'New Article' will bring you to the following screen. From here you can create an article from a blank canvas, choose a default template (these are pre-built templates provided by Workvivo), or go with one of your organization's unique custom templates.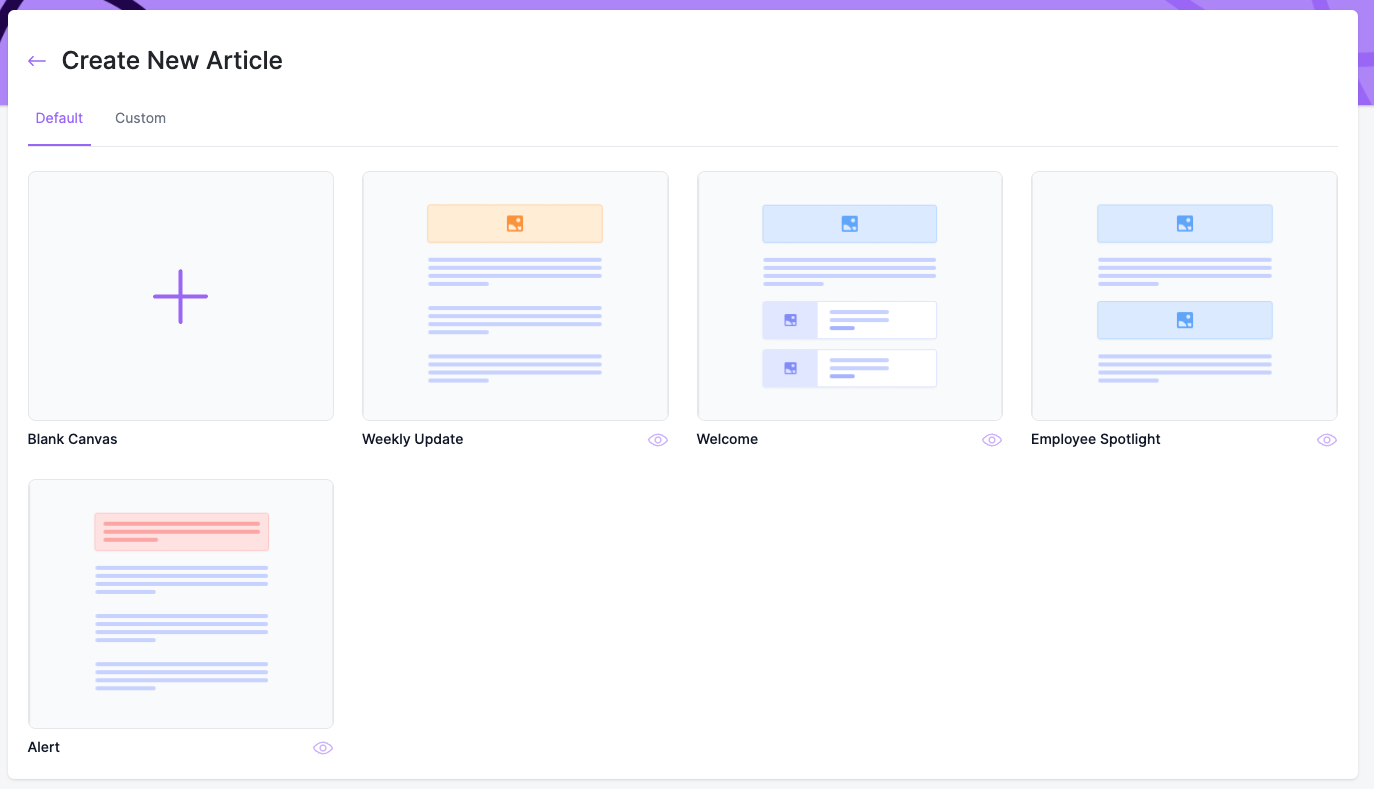 Preview templates using the preview icon to see what they look like before you choose one.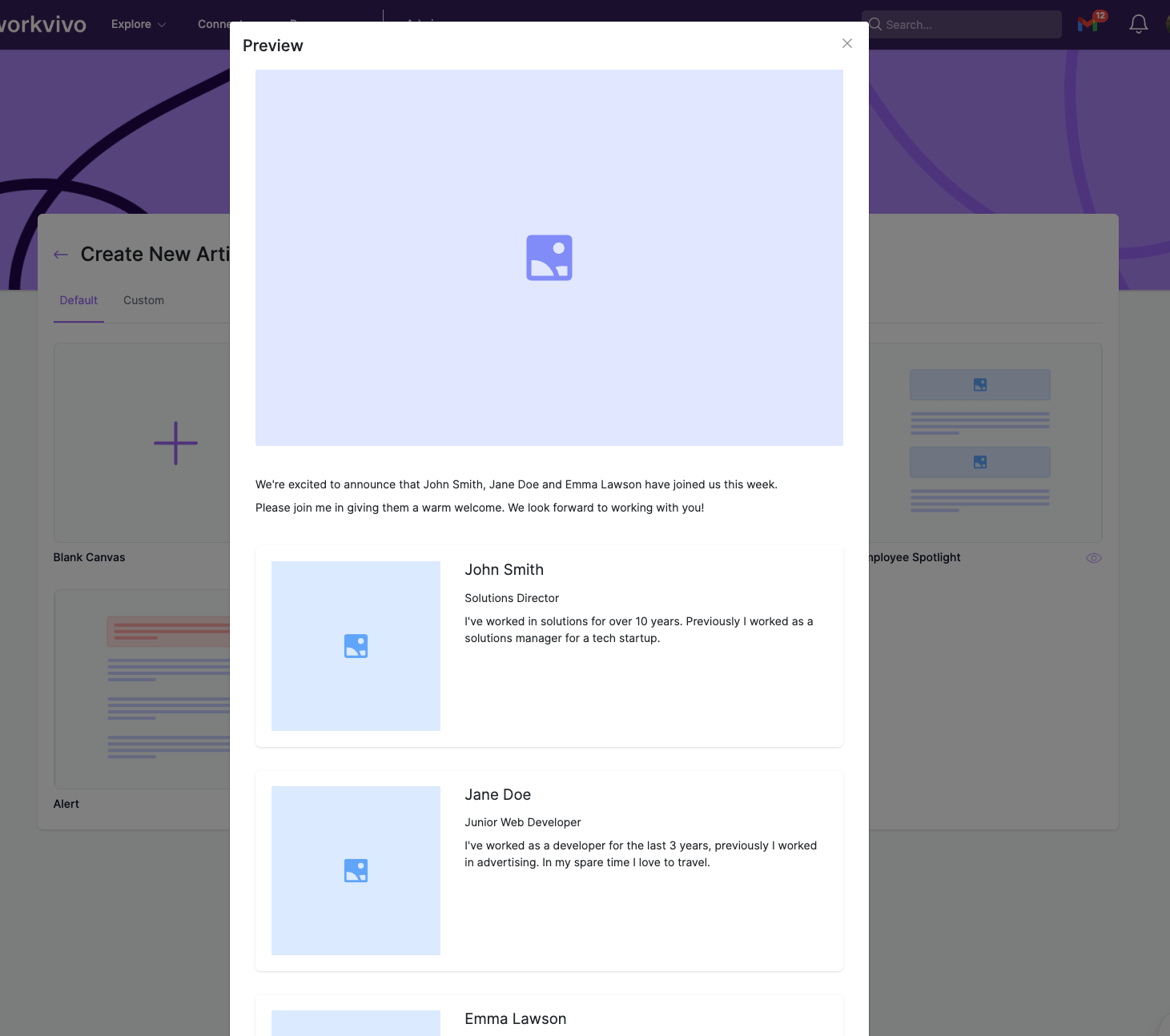 When you do choose a suitable template, the article editor will open with your chosen template pre-populated in the Article Body. In this case, we went with the 'Weekly Update' template.
---
Managing Custom Templates
You can view, manage and create your custom templates from within the Templates Manager. This can be accessed by clicking 'Manage Templates' at the top of the Manage News section.

Here, you can see a sample Template Manager with a number of custom built templates for our organization. You can edit, delete, and preview current templates. You can also create new custom templates by clicking 'Create New'.

Clicking on a template will bring you to the following Template Editor where you can edit the cover icon and template body.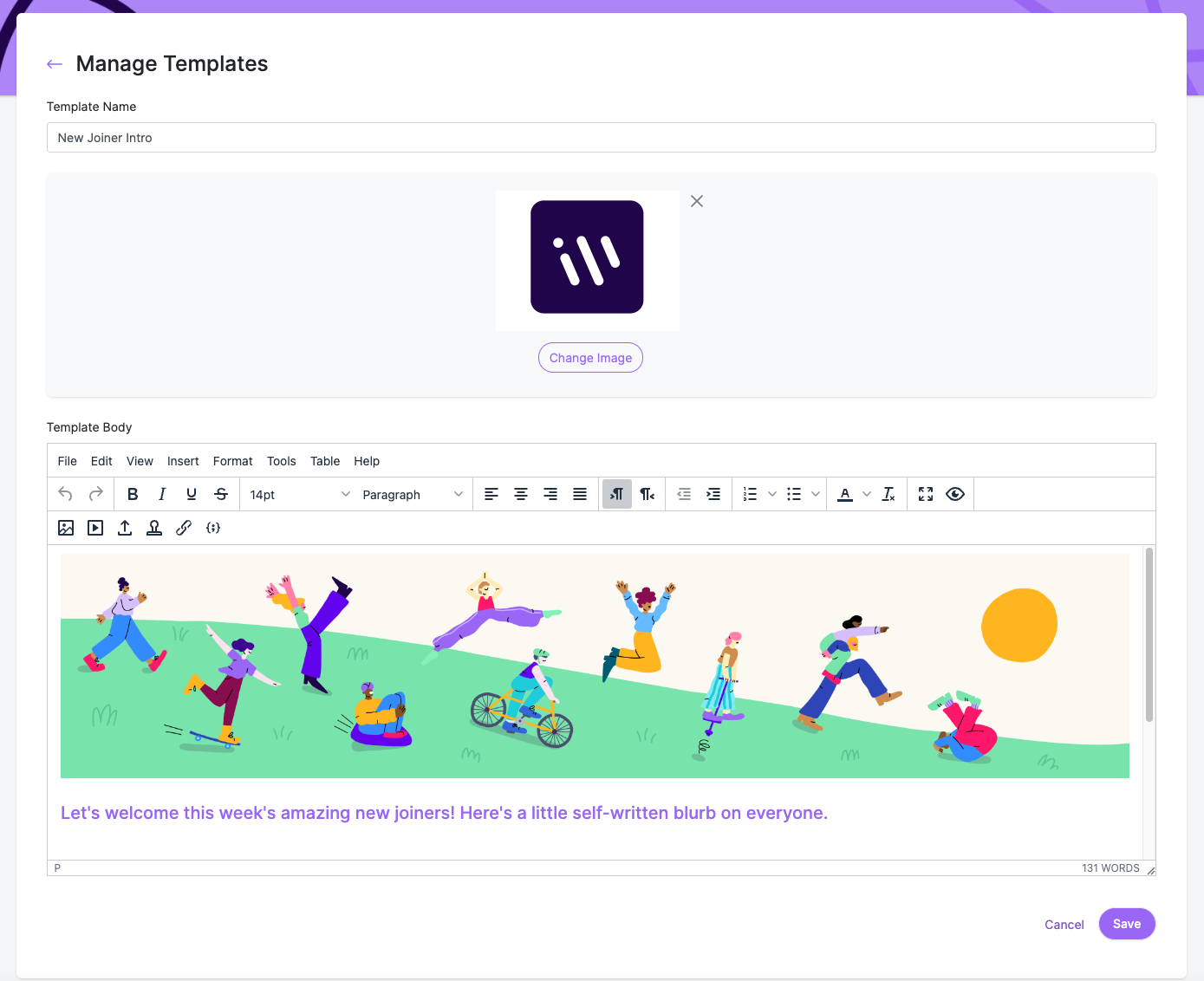 ---
Creating Custom Templates
You can create a custom template from two places - directly from the Template Manager, or from within the article editor on existing Articles.
1. From the Template Manager:
Click 'Create New', from here you can upload a cover image and build out your Template Body. Users will see this cover image when choosing between templates, so make sure it's an appropriate image and ideally 300px x 250px.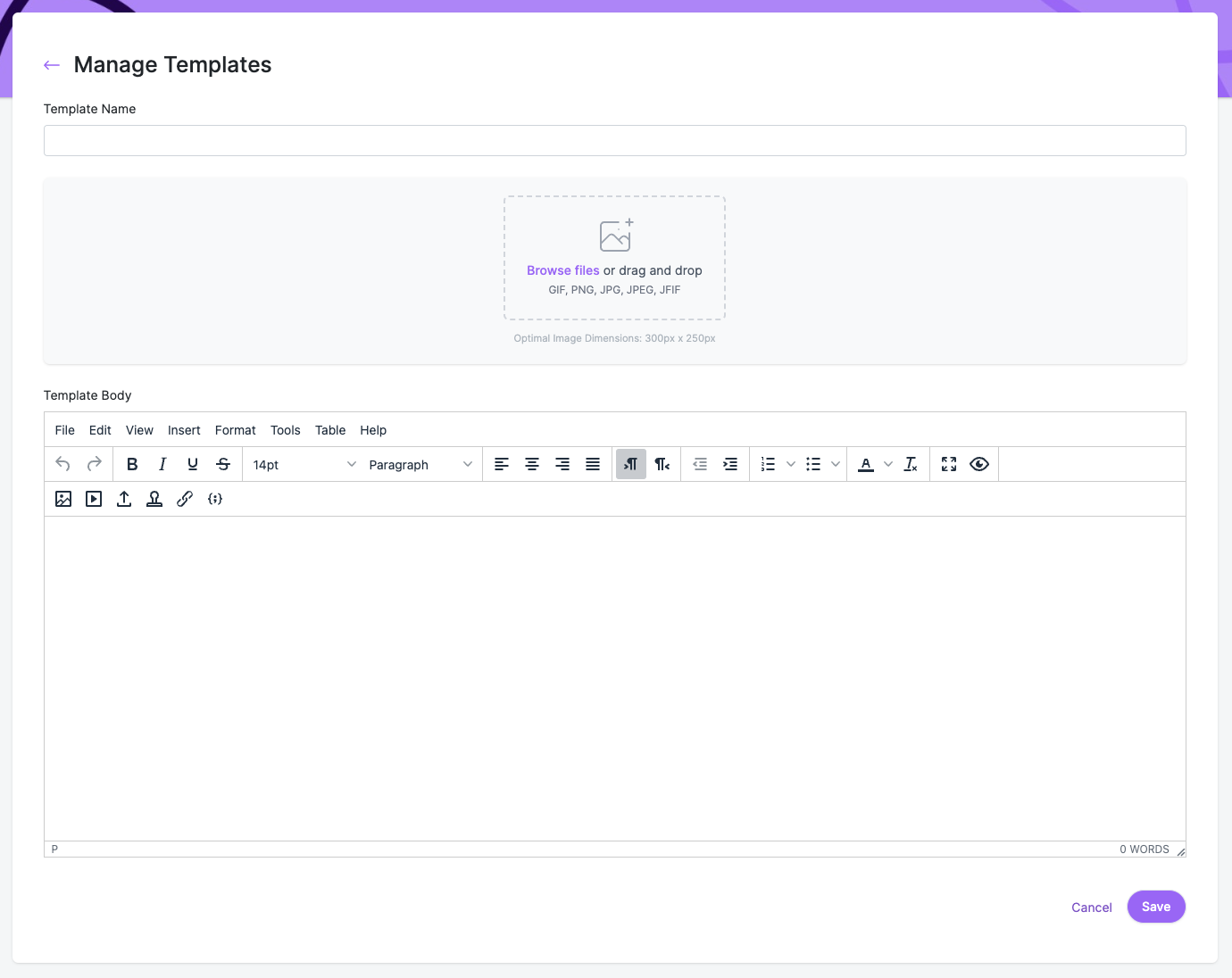 2. From the Article Editor:
Do you have an existing article that you want to turn into a template for future re-use? At the bottom of every article editor you can now click 'Save as a custom template' to add it to your bank of custom templates.