A custom widget is a great place to provide an alternative link to the Apps / Docs section or promote another system or service within your organization.
---
Device(s): Desktop
Roles / Permissions: Workvivo Point of Contact can set this up for you
---
Primary Custom Widgets
On the main activity feed two primary widgets can be located on the left hand side directly under the user profile section.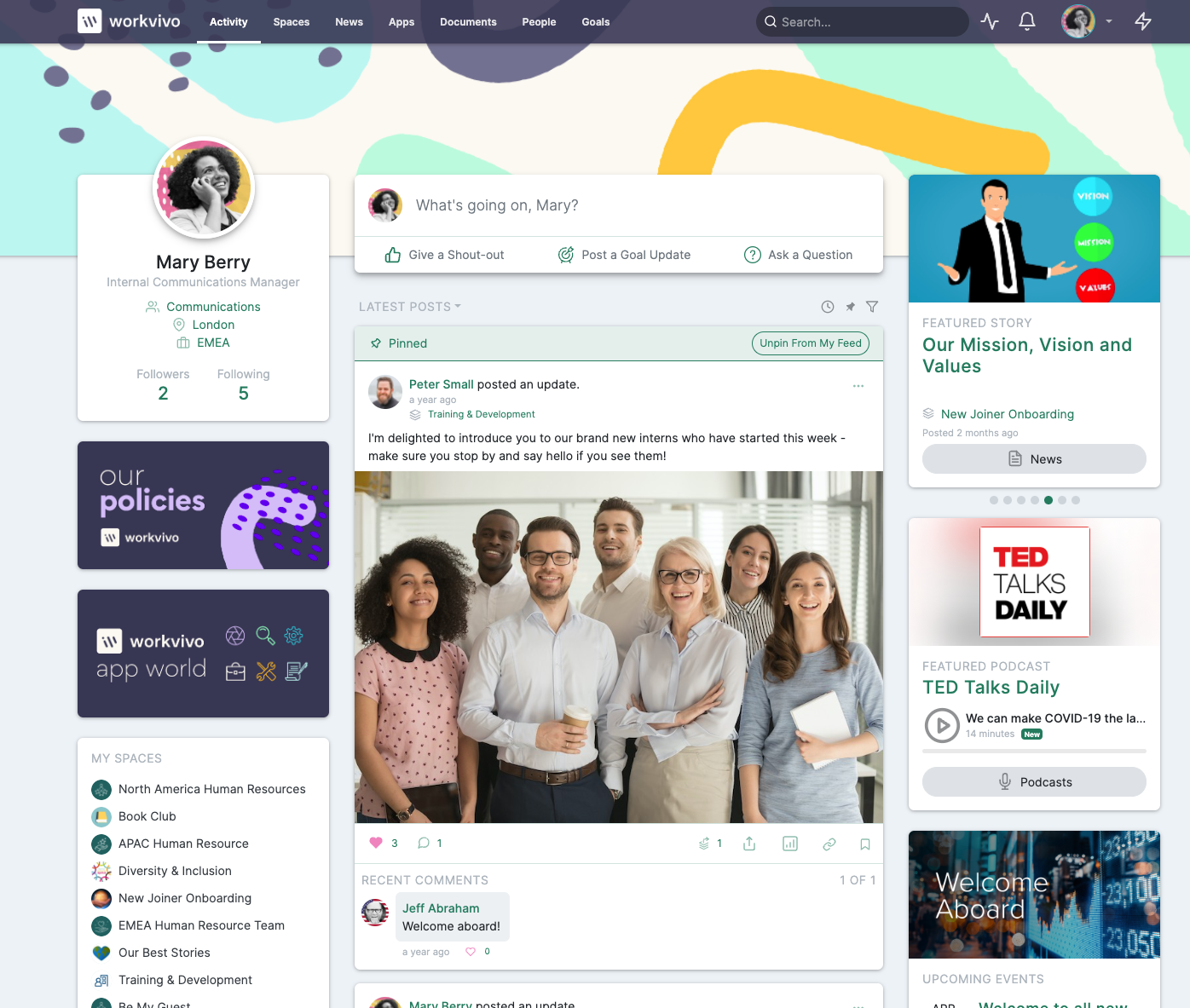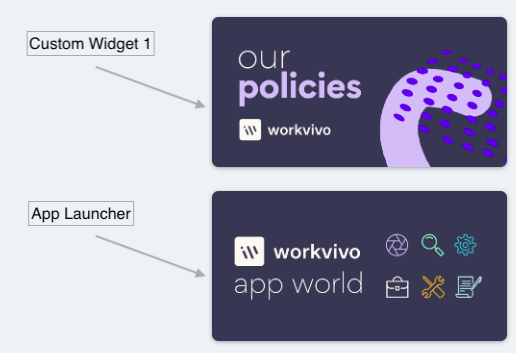 You may customize each widget to suit your organizations branding.
The App Launcher widget may also be positioned on the right hand side of the activity feed if preferred.
Note: the primary custom widget can only sit on the left hand side of the feed. However secondary custom widgets can sit on either side of the activity feed.
---
Secondary Custom Widgets

Additional custom widgets must sit below the primary custom widgets and any system widgets (i.e. my spaces, links, twitter, podcasts etc.).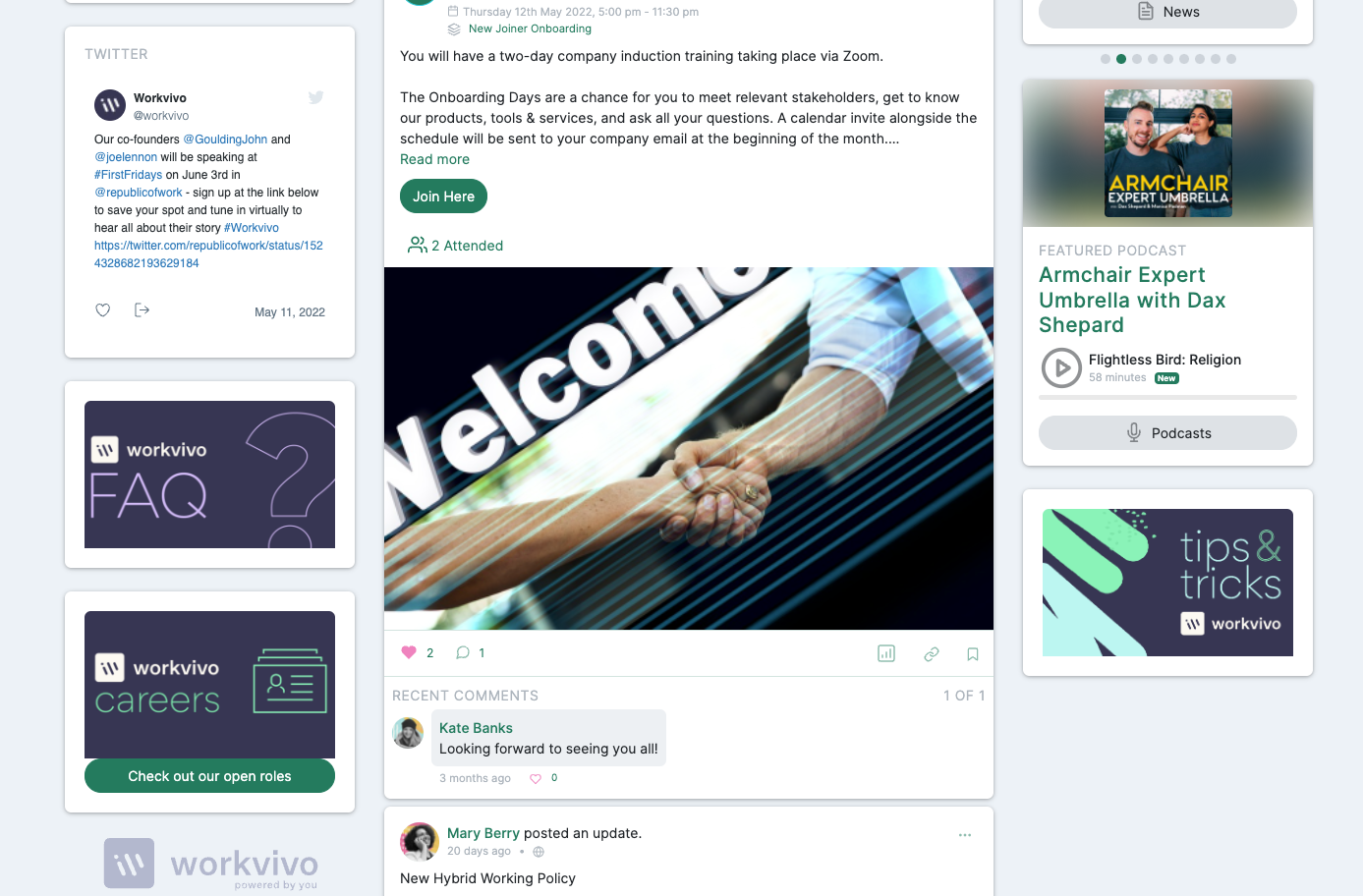 There is no limit to the number of secondary widgets and all secondary widgets have a white background border.
These widgets can be placed on the left or right hand side of the activity feed and can be displayed with an optional call-to-action button if desired.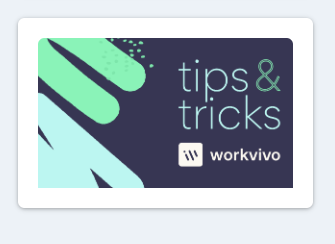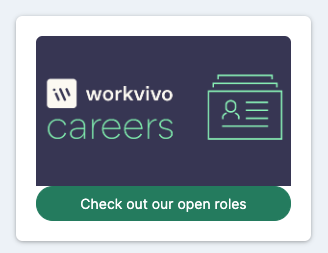 ---
Adding a widget to a Space
You may not want a custom widget visible globally to all users, a great way to target a widget towards a specific audience is through spaces.
One custom widget can be added to a space on the right hand side of the space activity feed and this will only be visible to all members of that space.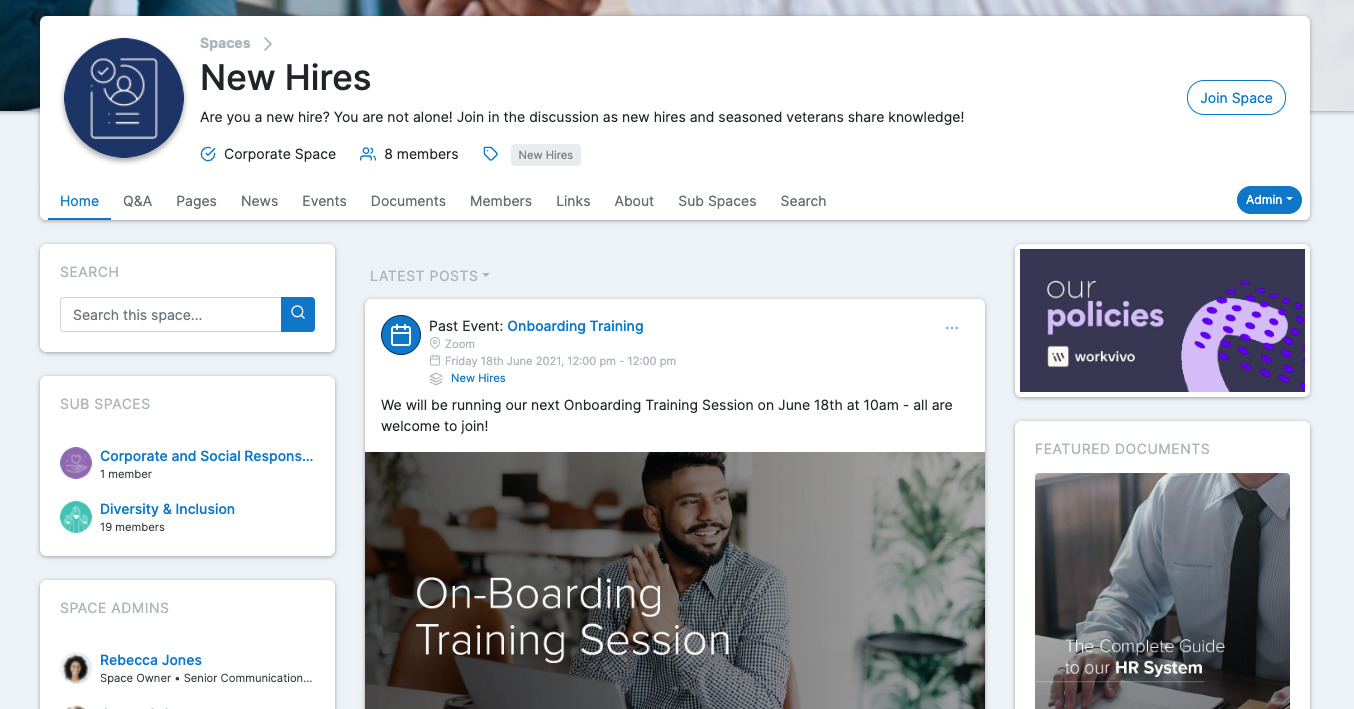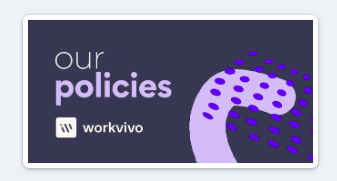 ---
How to get Widgets set up:
To get any of the above widgets set up you will need to provide the below information to your Workvivo point of contact:
Widget Image: 295x150px (recommended dimension for all widgets)
If you wish to add text to the image the recommended safe space for text is 222.5x150px and file type may be in .png, .jpg, .gif
Link: provide the link you wish to be behind the widget, this may be a link within Workvivo or an external link.
Location: specify the location you wish to place the widget and which side of the activity feed.
Call-to Action Button Text: this is an optional feature for secondary widgets